Yuvraj Singh clarifies his 'casteist remark' allegation on Yuzvendra Chahal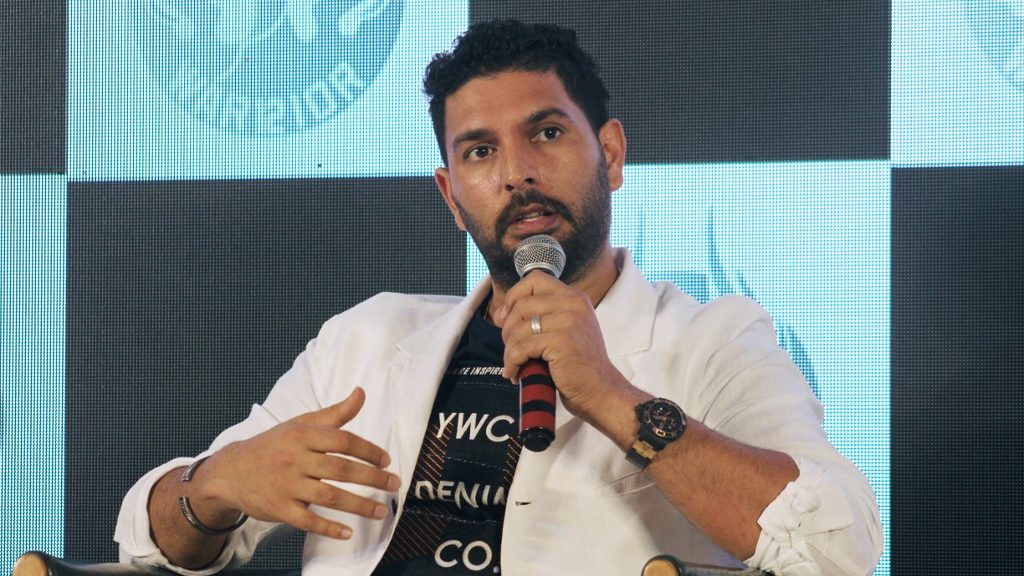 The powers of social media are underrated. Sometimes, it can be a blessing in disguise. Sometimes, it can also come back to haunt you for your actions from the past. Former India cricketer Yuvraj Singh recently found himself in a similar situation when a casual comment on a teammate backfired and how!
What did Yuvraj Singh Say?
The coronavirus pandemic has forced the entire world to live in lockdown in their respective homes. Cricketers, too, are spending most of their free time with families and loved ones. And it is what has led to an increased number of live chat sessions between teammates on the popular social media platform, Instagram. In one such conversation between good friends Rohit Sharma and Yuvraj Singh, a comment from the latter caught the attention of the public eye. Albeit, much later than the day of the live chat.
For context: Yuzvendra Chahal is known to be an avid TikTok user. The cricketer often involves his whole family, including his parents in the video. Both Rohit and Yuvraj were talking about Chahal and his funny videos.
At one stage, this is what Yuvraj jokingly said to Rohit:
"Yeh bhangi log ko kaam nahi hai yeh Yuzi aur isko (Kuldeep)."

To which, Rohit replied:

"Yuzi ko dekha kya video daala hai apni family ke saath. Maine usko wahi bola ki apne baap ko nacha raha hai, pagal toh nahi hai tu"
The clip of this particular interaction went viral on social media only recently, with the hashtag #YuvrajMaafiMango trending on Twitter. Yuvraj's comment may have upset a certain section of the society, as an FIR was filed against the cricketer in Haryana.
Yuvraj responds
On Friday (June 5), the former India all-rounder issued his statement on his Twitter page.
— yuvraj singh (@YUVSTRONG12) June 5, 2020