Yuvi takes a different Bottle Cap Challenge, challenges Sachin Tendulkar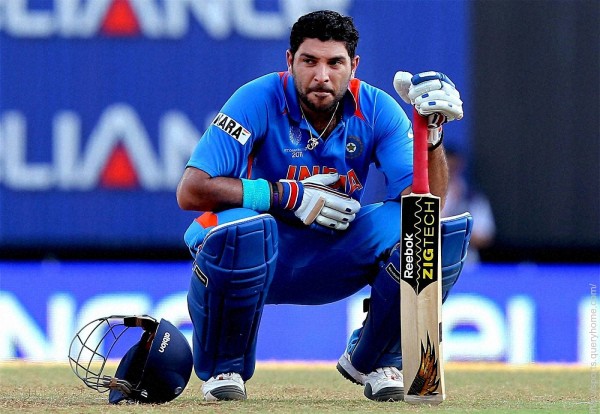 The Bottle Cap Challenge is the latest viral trend to have taken over the internet in the last few days. First posted by Taekwondo fighter and instructor Farabi Davletchin on his Instragam page on June 25, the kick trick spread like wildfire on social media. Soon, Hollywood and Bollywood stars like Jason Statham, Akshay Kumar and other popular actors started posting their own versions. It didn't take too long for the cricketing fraternity to embrace the challenge, either.
What is the Bottle Cap Challenge?
The idea is to use a circular martial arts technique called 'roundhouse' to kick the lid off the bottle cleanly. It requires a person to turn around in a circle and then execute, while the camera records the video.
Yuvraj Singh gets into the act
Recently retired Indian cricketer Yuvraj got creative and put his own cricketing spin to the original version. Posting a video on his Twitter page, the flamboyant all-rounder then challenged fellow southpaws Brian Lara, Chris Gayle and Shikhar Dhawan to take up the challenge. He also challenged Sachin Tendulkar to go a step ahead and take it up as a left-handed batsman.
Here's my version of the #bottlecapchallenge . The challenge goes out to @BrianLara @SDhawan25 @henrygayle and @sachin_rt who has to take this challenge as a left hander ? pic.twitter.com/fdZXSUEXJb

— yuvraj singh (@YUVSTRONG12) July 8, 2019
Yuvi is not the only one to have succumbed to this viral trend. Earlier, former cricketer Vinod Kambli posted another creative, hilarious version of the Bottle Cap Challenge on his Twitter page. Incidentally, he also challenged his friend and former teammate, Sachin Tendulkar.
The easiest way to open a bottle?

Now your turn @sachin_rt#BottleCapChallenge pic.twitter.com/RwNvRdOOMx

— VINOD KAMBLI (@vinodkambli349) July 5, 2019

Will Sachin respond? We wait with bated breath!