Younis Khan steps down as Pakistan's batting coach ahead of England tour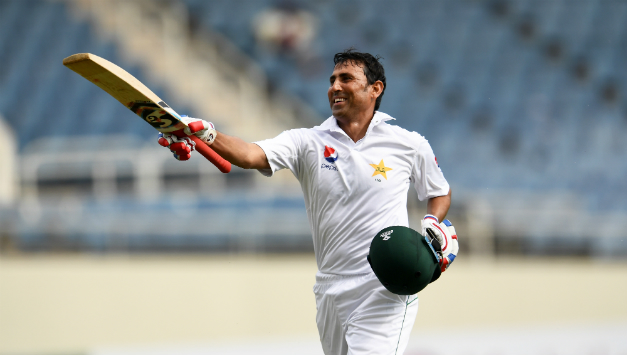 Former Pakistan cricketer Younis Khan has stepped down as the national team's batting coach. He was appointed at the said position last year in November and was contracted until T20 World Cup 2022. But within seven months, the Pakistan Cricket Board (PCB) and Younis have decided to part ways.
Younis Khan's first assignment at the helm was the New Zealand tour where Pakistan lost both Tests. They then defeated South Africa at home before coming good against the same team in their own den. Younis' last assignment with the team was Zimbabwe tour from where Pakistan returned with resounding success. With the 43-year-old resigning, the team will leave for UK on June 25 without a batting coach.
However, the board is expecting to appoint a new coach by the time the West Indies tour is upon them. Pakistan's England tour will conclude on July 20 and from there, they will travel to the Caribbean nation for five T20Is and two Tests.
Wasim Khan thanks Younis for his contribution
PCB Chief Executive Wasim Khan thanked Younis Khan for his contribution to the team. He also hoped that the veteran cricketer continues to contribute to Pakistan cricket in future. In his statement, Wasim also confirmed that the two parties reluctantly decided to part ways which makes it clear that PCB and Younis were not on the same page on some matters off the field.
"It is sad to lose an expert of the stature and experience of Younis Khan. Following a series of discussions, we both have reluctantly but mutually and amicably agreed that it was time to move in different directions. I want to thank Younis Khan for his contributions during his short stint as the Pakistan men's national cricket team's batting coach and hope he will remain available to assist the PCB by sharing his vast knowledge with the emerging cricketers," he said according to the press release from PCB.
Both PCB and Younis Khan refused to comment anything more on the reasons of the latter's departure as the batting ahead of two important overseas tours.