Younis Khan named Pakistan batting coach ahead of England tour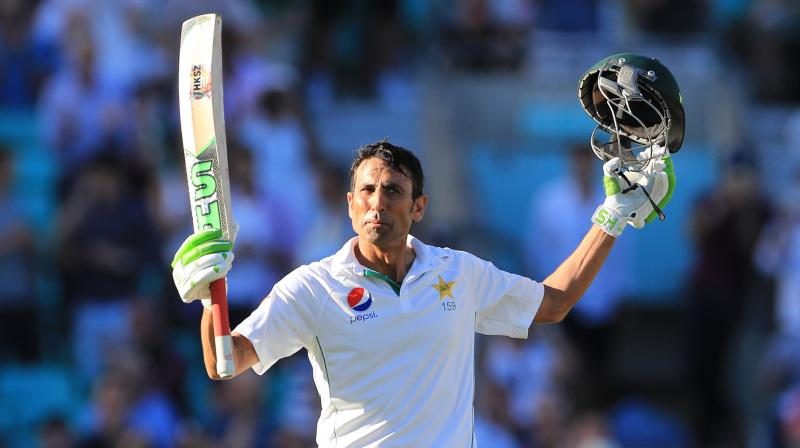 The Pakistan Cricket Board (PCB) has appointed former captain Younis Khan as Pakistan's batting coach for the upcoming tour of England. The PCB made an official announcement on Tuesday (June 9). Pakistan are slated to play 3 Tests and 3 T20Is against England.
The veteran cricketer is the latest addition to the coaching staff that already includes Misbah-ul-Haq (head coach) and Waqar Younis (bowling coach). Another former Pakistani cricketer, Mushtaq Ahmed is also set to join the team in England as the spin coach and mentor to boost their spin department.
Younis Khan appointed Pakistan batting coach for England tourhttps://t.co/dJqvROCHHC pic.twitter.com/McxOF4QCBH

— PCB Media (@TheRealPCBMedia) June 9, 2020
"Never been a bigger honour"
"For me, there has never been a bigger honour and a better feeling than to represent my country. I feel privileged to have been again offered the opportunity to serve it for a challenging but exciting tour of England," said Younis.

"The Pakistan side includes some immensely talented cricketers who have the potential to achieve greater heights. Together with Misbah-ul-Haq, Mushtaq Ahmed and Waqar Younis, we will try to make them better and prepare them as best as we can with on and off-field coaching and guidance."
One of Pakistan's most dependable batsmen, Younis scored over 10,000 Test runs in his career. He also has an impressive batting record in England. His experience in dealing with English conditions will be of great help to the current Pakistani unit.
Old teammates reunite
"(I) look forward to reuniting with him in Pakistan colours as our cricket careers have almost run concurrently. We know each other better than most think as we have worked hand in glove in the past decade to contribute in some of Pakistan's most historic and memorable Test wins," said Misbah.

"When I took over the captaincy during a difficult period in 2010, Younis proved to be a great ally and support, and I am confident he will provide similar assistance as we head to England with a clear objective of putting Pakistan cricket back on the road to success," he added.