Dinesh Karthik reveals he was a ball-boy during Australia's 2001 tour of India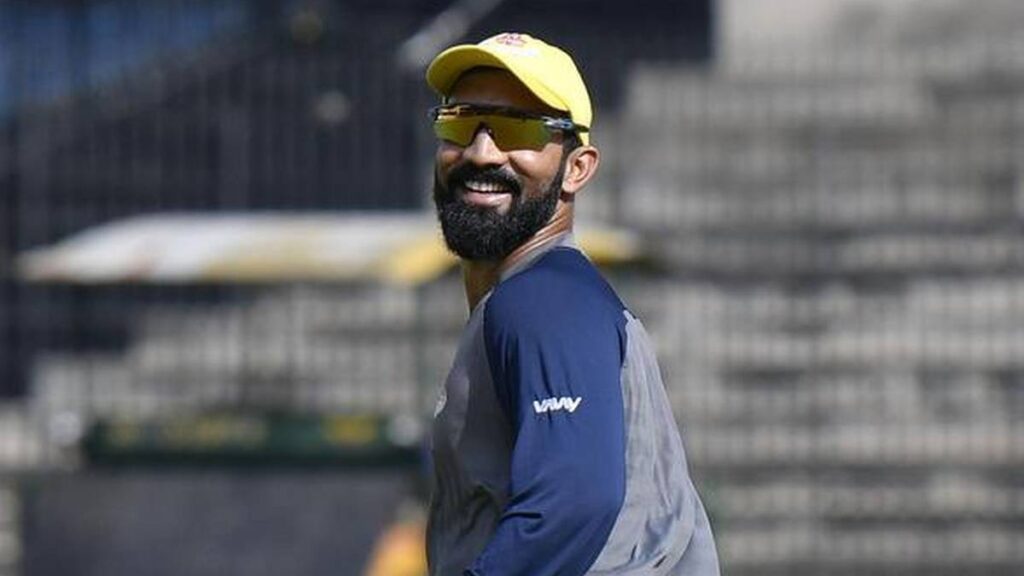 India and Australia have always produced some memorable matches as the two are considered strong rivals on the field. One of the greatest matches in the history of Test cricket also happened between India and Australia between March 11-15 at the Eden Gardens in Kolkata. The second Test of the three-match series saw India emerging from the jaws of defeat to win by 171 runs.
It was only the third time in Test history that a team had managed to win a match despite being forced to follow on. The iconic match was being discussed during the final of the World Test Championship between India and New Zealand as the commentators picked the greatest Test matches of all time.
India's veteran wicketkeeper-batsman Dinesh Karthik, who is a part of the commentary panel, revealed that he was a ball-boy during the last Test match of that series. Notably, after winning the second Test, India also defeated the mighty Australians in the last Test in Chennai to win the series by 2-1.
"I was a ball boy during the next Test. It was a great experience, throwing the ball to these guys," said Karthik, who was aged 15 at the time.
For a young player in India that was incredible: Dinesh Karthik
, Karthik also recalled the fond memories of watching the Test series between India and Australia. The match saw Australia completely dominating the home side as they scored a stunning 445 runs in the first innings. In reply, India could score only 376 and they were compelled to follow on.
The third innings saw a carnage by Rahul Dravid and VVS Laxman as the two put up a partnership of 376 runs swelling India's score to 657/7. Harbhajan Singh then took six wickets on the final day to help India complete the victory.
Reliving the iconic Test series, Karthik revealed that he was watching the television from 8 AM that day and was astonished to see India playing without losing any wicket throughout the day.
"I remember at the time I would get up at 8 am and switch on the television and they went the entire day without losing a wicket. For a young player in India, that was incredible and you have to remember that Australia at the time was insurmountable," said Karthik.