World No-Tobacco Day: How Tendulkar set an example by following his father's advice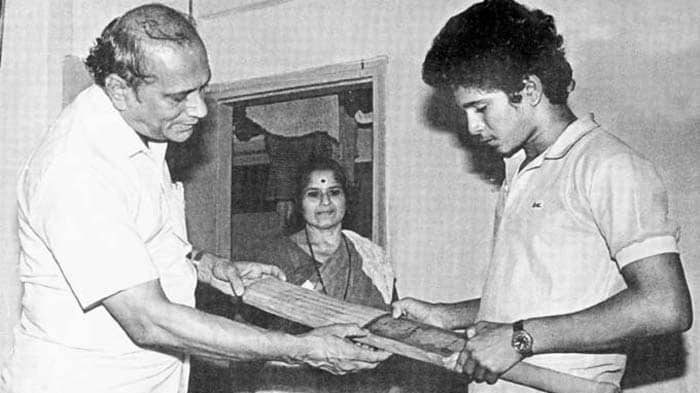 In 1987, the Member States of the World Health Organisation (WHO) marked May 31 as 'World No-Tobacco Day' to draw attention to the dangers of tobacco consumption. It is one of the eight global public campaigns initiated by the WHO. Over the years, celebrities across the globe have encouraged the idea of giving up the deadly habit. Some of them led by example by quitting it themselves, while others stayed away from the start.
Indian cricket legend Sachin Tendulkar has been an icon and inspiration for sports fans around the world. It wasn't just his flawless batting that attracted people of all ages, but also his conduct off-the-field that left many youngsters wanting to be like him.
Why doesn't Tendulkar endorse tobacco or alcohol?
The year 1996 marked the entry of tobacco companies in the 'bat sponsorship' domain. Tendulkar, in his prime, was the biggest superstar in the Indian cricket team at the time. He started receiving plenty of endorsement offers ranging from tyre companies to energy drinks to apparel brands and so on. While he did sign up with some of them, Tendulkar swore never to endorse tobacco products or alcohol.
Which is why, when a tobacco company approached him for a sponsorship deal in the same year, Tendulkar refused the offer straightaway. When most players were playing with the tobacco company's logo on their bats, the Master Blaster continued to play without a bat sponsorship for almost a year around the 1996 World Cup.
Throughout his playing days and even after them, various other brands and companies tried to rope him in. But Tendulkar remained committed to his stance, refusing every deal that came his way. His refusal to endorse such products has helped create awareness around the ill-effects of tobacco. Especially in a country where billions of cricket fans worship him every day.
Many years later, he revealed the real reason behind his actions.
"One thing my father told me… try not to promote tobacco and alcohol. So those are the two things I stayed away from," he had said.
The South Asia Ambassador to UNICEF, Tendulkar is also an active supporter of women's welfare, child care, public sanitation and hygiene. In November last year, the former India captain visited Nepal to bat for 'brain development' – an initiative of UNICEF Nepal aimed at creating wider awareness around nutrition for all ages.
Recently, Tendulkar also gave a lesson in 'handwashing' amid the coronavirus crisis that has hit the world.