CWC 2019 Flashback: Finch, Behrendorff do the 'Honours', Australia reach semis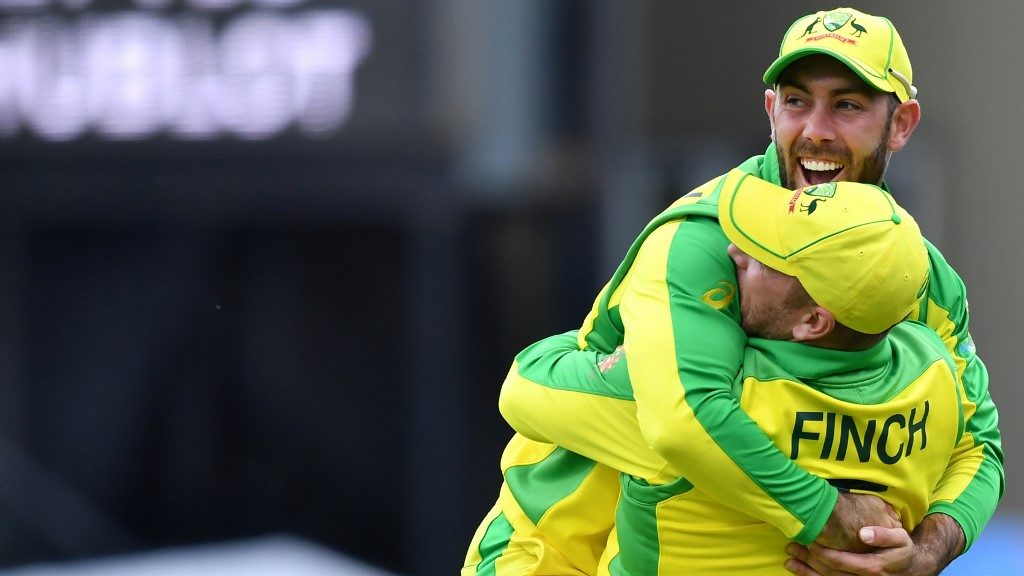 They say one brings two, but for England, that came out of the blue. From being hot favourites to suddenly finding themselves on the brink of an exit, England came a long way in the 2019 ICC Cricket World Cup. On Friday, an unexpected loss against Sri Lanka felt like a minor hiccup. But a 64-run thrashing at the hands of Australia raised further questions over England's survival in the tournament.
With 6 wins in 7 matches and 12 points, five-time World champions Australia rocketed atop the points table and became the first team to qualify for the semi-finals. With 8 points, England found themselves stuck in 4th place, facing an uphill task against two unbeaten teams of the tournament.
Check out the full scorecard here
Warner-Finch off to steady start
At the picture-perfect Lord's Cricket Ground covered with a tinge of green, the moving ball troubled the Aussie openers. Australia could have easily been 2 wickets down in the first Powerplay, but the batsmen calmly negotiated the pace and swing on offer. Even if it meant batting on the backfoot against England's pacers who were bowling beautifully.
It was this pattern of run-scoring that outlined Australia's campaign in the World Cup. Despite the presence of two explosive openers in Aaron Finch and David Warner, their starts were slow and cautious. Australia hadn't lost a single wicket in the first 10 overs in four of their last five matches. In this game, they registered their lowest Powerplay score in the World Cup – 44. It didn't make for a great visual story, but Australia's strategy worked wonders for the duo. Both Warner and Finch love batting together and it resulted in them stitching their third century stand in the tournament.
The boos greeted him on his way back to the pavilion, but Warner looked like a man unfazed by the criticism. The more you pull him down, the stronger he emerges. He fell in the 23rd over while checking his stroke against Moeen Ali, but not before bringing up his fourth fifty of the World Cup. Finch, on the other hand, continued to bat with some intent and scored his first hundred. However, he departed on the very next ball, bringing an anti-climatic end to his innings.
Once again, it was Australia's middle order that undid all the hard work put in by their openers. Australia were 162/1 in 30 overs but went on to collapse dramatically, scoring just 123 runs for the loss of 6 wickets. Usman Khawaja (23) and Steve Smith (38) hung around, but the lack of acceleration probably cost them a few runs. Glenn Maxwell, batting in his typical style, survived all of 8 balls scoring a four and six. Alex Carey's unbeaten 27-ball 38 took Australia to a respectable 285/7.
Horrendous start for England
Defending 286 against a star-studded batting line-up was going to be a tough ask. But, if there was any bowling unit that could the job with utmost conviction, it was going to be Australia's. Jason Behrendorff fired in from one end to clean up James Vince (0) on the 2nd ball of the England innings. Mitchell Starc, Australia's leading wicket-taker, followed it up with another one to trap an in-form Joe Root (8) plumb in front in the 4th over. England were barely able to recover from the double strike when Starc unleashed a sizzling short ball to send the English captain packing in the 6th.
Opener Jonny Bairstow watched all the drama unfold from his end as his partners from the other kept walking back to the dressing room. In walked Ben Stokes, who almost took his team over the line against Sri Lanka. England needed him to consolidate in the middle alongside Bairstow. And he did, even after Bairstow returned to the pavilion in the 14th over. Stokes' 89 was a fighting knock. He struggled to move freely between the wickets but continued to further England's cause. Though, an absolute peach of an inswinger from Starc went straight through his defence and rattled his off stump.
Watching their team crumble for the second time in 5 days, the English crowd at Lord's was stunned. But in Jos Buttler, they thought England still had a chance. They've made 300-plus totals look like child's play, so how difficult would this be? Australia's bowlers though didn't seem to agree. Not this time. They didn't give Buttler any time to settle and used the conditions to the best of their ability. Finch's persistence with bowling Marcus Stoinis bore fruit in the 28th over, when a nothing delivery from him resulted in a brilliant running catch by Khawaja to dismiss England's danger-man. Buttler's walk to The Long Room was indeed a long one filled with fury.
Behrendorff, Finch get on the Honours Boards
When you take five wickets in a crucial game at the Home of Cricket against a worthy opponent, you know you've achieved something special. Mitchell Starc was his usual self but it was Behrendorff who kept a tight lid on the runs with a magical first spell. The left-arm pacer joined his captain and centurion Finch to get both their names etched on to the Lord's Honours Boards.