Williamson opens up on special hug with Virat Kohli after ICC WTC final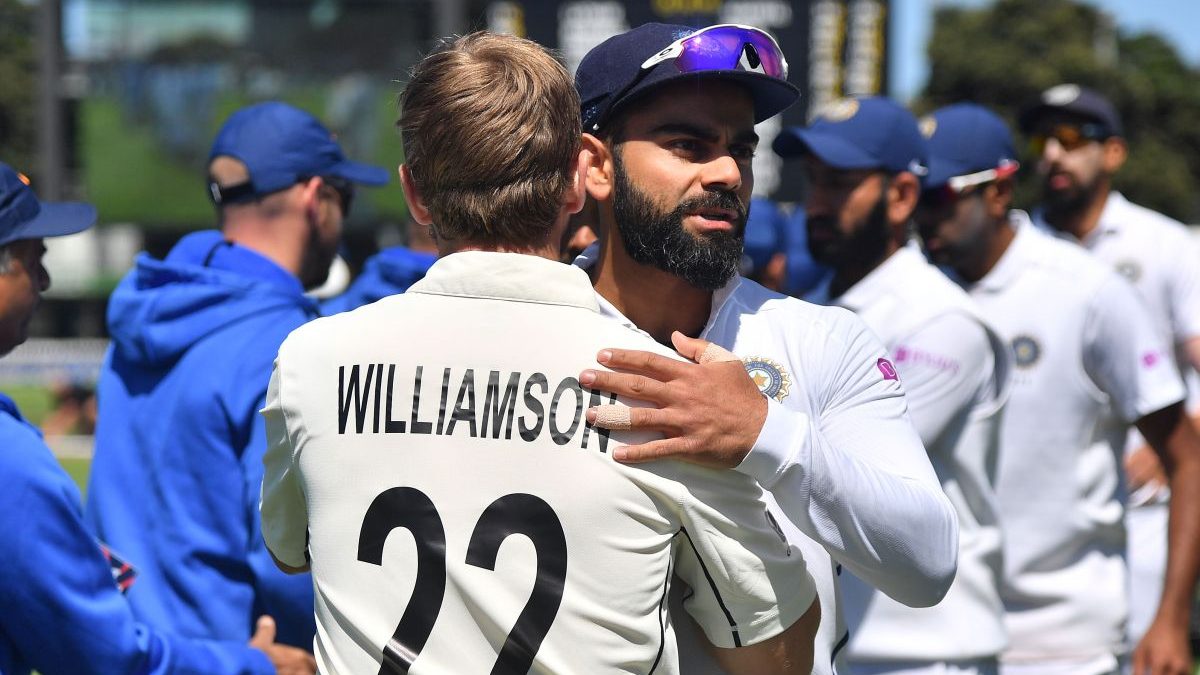 When Ross Taylor flicked one of Mohammed Shami's balls for a four to the mid-wicket boundary, New Zealand sealed the ICC World Test Championship final 2021. For the Blackcaps, it felt like justice after what had happened in the ICC Cricket World Cup 2019 final. But, for India, it was another defeat in the knockout stages of a world event.
Yet, there was a moment after their defeat that captain Virat Kohli was seen hugging Kane Williamson and congratulating him for the victory. The image of two world-class batsmen and captains went viral as fans from across the board, paid attention to the friendship of the two players. A week later, Williamson spoke about that moment with Kohli.
In a recent interaction, Williamson opened up about his friendship with Virat Kohli. The two have known each other for a very long time, going back to playing against each other at the U-19 World Cup in 2008. Since then, the duo has publicly spoken about their friendship and have had only good things to say about each other.
India hold themselves as the ambassadors of the game: Kane Williamson
"It was a great moment, you know, toe to toe, and obviously, Virat and I have known each other for a long time and we're mates. And that's always a great part of the sport as well that over the years you get the opportunity to meet people all around the world, form these different friendships through these different experiences you have had either together or against each other and often find a bit of common ground and share a few common interests and that's quite special," Williamson said in an interview with India Today.
The New Zealand skipper also spoke about the way in which Indian players carry themselves. He pointed out that the behavior which they showed despite ending up being second in that match, shows why the Indian cricket team holds themselves as the ambassadors of the game.
"I'm sure that's something the public can relate to, in India and around the world. Coming off second in this one and, you know, the way they hold themselves as the ambassadors of the game is, I think, an equally special thing to the talents that they bring," Williamson said.