Why it makes sense to host India's home Tests at fixed venues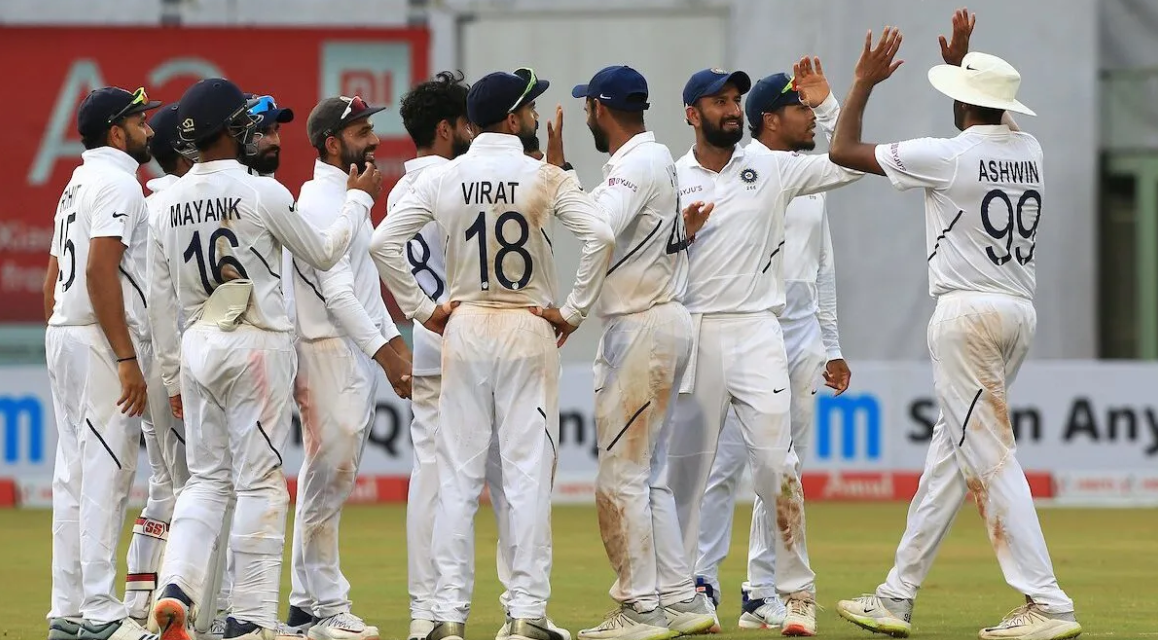 India's Test series against South Africa was an out-and-out drab affair, courtesy two major reasons. One, the Indian team completely outplayed the Proteas across all three departments, making it a lopsided contest. South Africa sporadically put up a fight or two but it hardly changed anything. Two, spectators at each of the three Test venues turned out in rather poor numbers, except on some weekends. A bird's eye view of these venues would give the world a false impression that Test cricket is dying a slow death in India. And it is why the BCCI must now take a glaring second look at the way they organise India's home Tests.
The sorry state fan experience in India
At Vizag in the first Test, a full-fledged 5-day affair was there for the taking despite having lost one session to rain. Yet, the crowd remained invisible and all that remained were the empty seats of the Dr. Y.S. Rajasekhara Reddy ACA-VDCA Cricket Stadium.
At Pune's Maharashtra Cricket Association Stadium (located off the Mumbai-Pune Expressway), fans turned up in considerable numbers for the second Test, in spite of the majority of the ground being shade-less. But the long ticketing queues meant that they were likely to miss at least one session of the day. All this after having booked their tickets online in advance.
In the third Test, bad light followed by rain forced early stumps on two of the three days at the JSCA International Stadium Complex in Ranchi. The fact that India didn't bat again didn't provide any further incentive for the crowd to stay put. Plus, playing in the eastern part of the country, fading light was always going to be a deterrent.
Read: IND vs SA: Nadeem wraps India's first Test whitewash over South Africa on Day 4
"India should have only five Test centres": Virat Kohli
Post India's 3-0 clean sweep, captain Virat Kohli endorsed the idea of India playing at five fixed centres at home. A strategy that has been successfully implemented by teams like England and Australia.
"We've been discussing this for a long time now, and in my opinion we should have five Test centres, period," Kohli said, after India won the third Test at Ranchi.

"I mean, I agree [with] state associations and rotation and giving games and all that, that is fine for T20 and one-day cricket, but Test cricket, teams coming to India should know, 'we're going to play at these five centres, these are the pitches we're going to expect, these are the kind of people that will come to watch, crowds," he added.
India's current rotation policy at home allows the lesser-known venues to get an equal dose of cricketing action. In the last 10 years or so, they've played home Tests at 18 different grounds. But the spreading out of Tests across the country hasn't necessarily driven crowd turnout to a great extent.
Touring teams should be aware of the venues
Kohli even said that the visiting teams ought to know which venues they're touring, so as to prepare for the challenges accordingly. The Indian captain insisted that keeping Test cricket alive and exciting is the need of the hour.
"It can't be sporadic and spread over so many places where people turn up or they don't, so in my opinion, absolutely. You should have five strong Test centres that teams coming to India know that this is where they're going to play."
Of course, spectator attendance cannot be the only criteria that the BCCI should base its policy on. There are other financial and logistical factors that they need to consider. Weather also plays a crucial role. But going by the recent developments in the country, it cannot be a reliable factor anymore. What the BCCI can do, at the very least is allot Tests to four major metro cities – Mumbai, Chennai, Kolkata and Bengaluru. They can then choose the fifth venue on rotation basis, starting from the fifth-best city after the metros and so on.
Test cricket, in its purest form, needs an audience that can truly appreciate its beauty. Th rotation policy is no doubt, a just way of distributing matches. But India should first focus on engaging their core Test-cricket loving crowd in the big cities.