When Danny Morrison denied 16-year-old Tendulkar a rare feat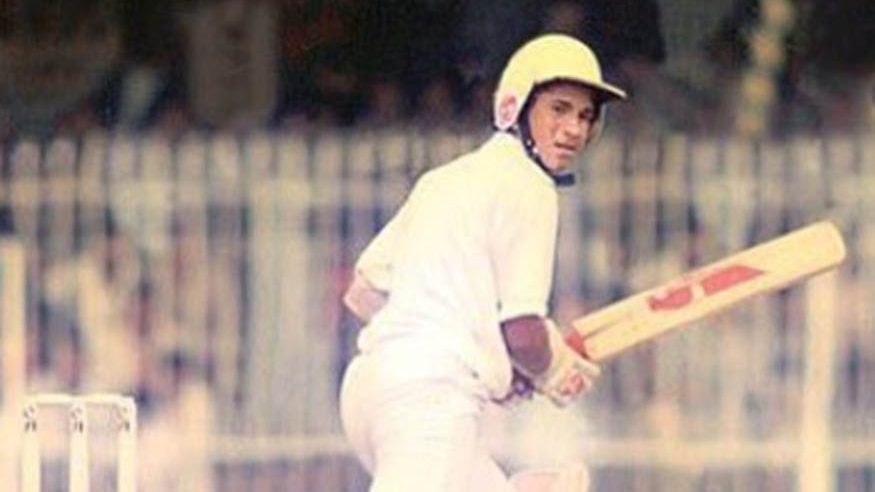 When most 16 & 17-year-olds were busy figuring out the purpose of their life, young Sachin Tendulkar was already grabbing eyeballs in the world of cricket. At a tender age like his, Tendulkar was playing his second Test series in New Zealand. With his diminutive figure and marvellous batting repertoire, he impressed everyone who watched him. Kiwi bowler Danny Morrison, who was playing only his third Test, was particularly smitten by Tendulkar.
In an appearance on 'The Edges & Sledges Cricket Podcast', Morrison admits he saw something special in the Master Blaster the moment he first bowled to him.
"Ken Rutherford captained one of the President's XI [teams], against [India] and Sachin played the tour game, and I remember Rutherford discussing at a team meeting, 'This guy has a lot of time and looks a very, very special talent.' I suppose, in a way, it was sort of ridiculous because he was like a guy who could have been in the first year of school. He was 17," Morrison said.
A bright start
Tendulkar was coming off a relatively successful Test series in Pakistan, the first of his career. In four Tests, he got quite a few good starts including a couple of half-centuries. Then in the New Zealand series opener at Christchurch, he returned scores of 0 and 24. A hungry Tendulkar bounced back in the second Test at Napier, where he was en route a phenomenal achievement – that of becoming the youngest-ever centurion of Test cricket. In doing so, he would go past Pakistan's Mushtaq Mohammad who struck 101 aged 17 years, 78 days.
"Here he was playing international cricket and looked beautiful getting into line, sometimes leaving Richard Hadlee with a beautiful shape and that. I mean, early on, it's going to be intimidating, like for all of us, your first Test match, first series. I think he had played one Test against Pakistan. This was the actual first full series he was getting and he was up against Hadlee, who was… I mean, yeah, at the end of his career, but still, one hell of a bowler."
What happened next…
But Morrison says it was a rush of adrenaline that probably got the better of Tendulkar, who was batting beautifully on 88 and was set to create history.
"When I look at that and remember, yeah, a couple of shots… I remember the 88 he got in Napier, and he was in such a hurry! I think he hit me for three fours in this one over, and you could see that impetuous nature of the youth and he wanted to keep going, he ended up smashing me to John Wright (at mid-off)," Morrison fondly recalled.

"But that's the game, he could have been out on the second ball or whatever, playing a shot like that, but he was on a roll. Real talent, no doubt about that," he added.
Later that year, Tendulkar did get to his maiden Test hundred at the age of 17 years, 101 days. Mushtaq Mohammad's record was eventually broken 40 years later when Bangladesh's Mohammad Ashraful registered his first ton against Sri Lanka aged 17 years, 61 days.