We wanted Maxwell, specifically targeted him at the auction in February: Virat Kohli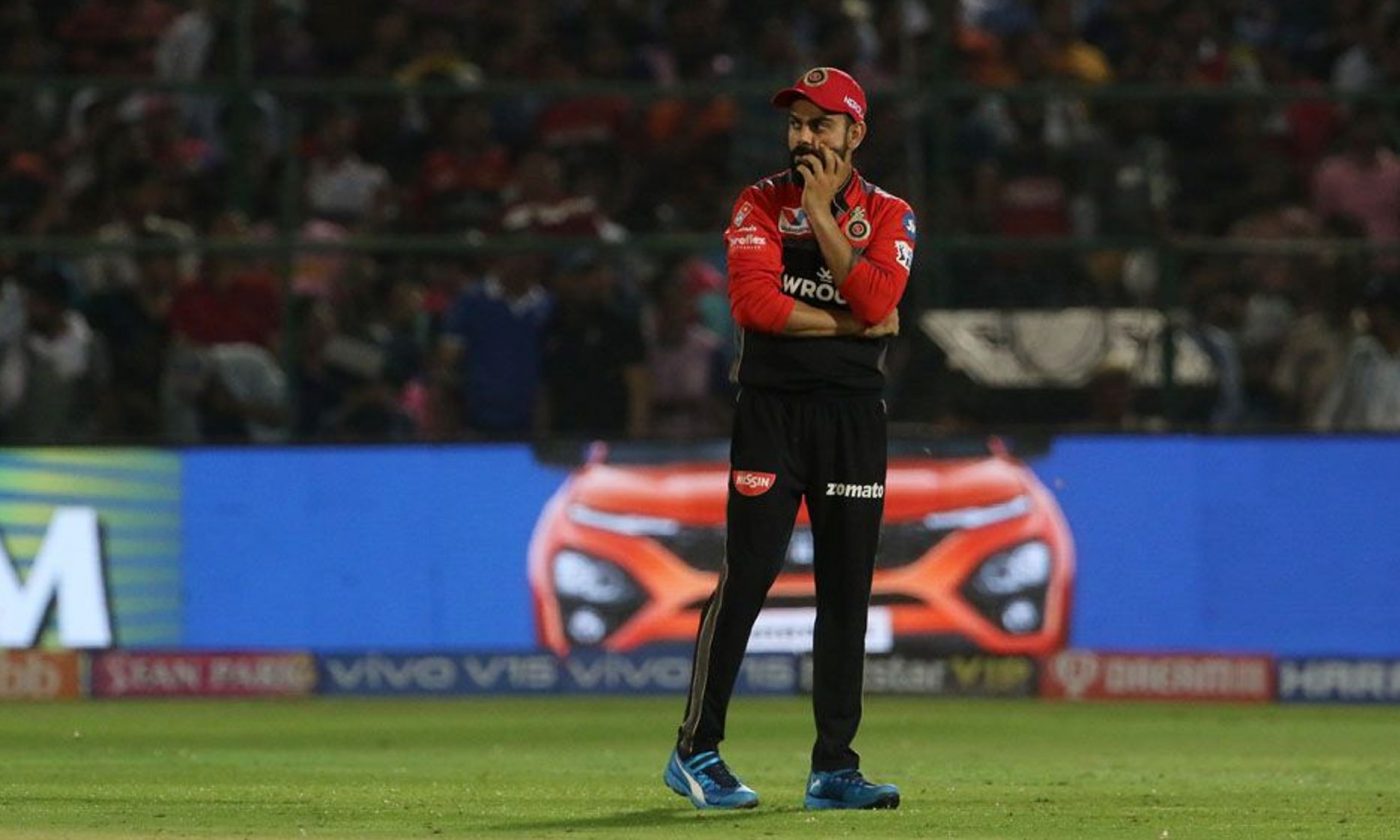 The IPL auction for the 14th edition of the Indian Premier League (IPL) saw Royal Challengers Bangalore (RCB) acquiring the services of the Australian power-hitter Glenn Maxwell by shelling out a whopping INR 14.25 crores. The price tag of Maxwell raised many eyebrows in the cricket fraternity as the all-rounder had a below-par run in IPL 2020 as in 13 games he could muster just 108 runs without scoring a single six.
The captain of the Bangalore outfit, Virat Kohli finally broke his silence on the inclusion of Maxwell as he revealed the thought behind picking the Australia Star. Kohli also opened up on the picture that surfaced on social media of Adam Zampa giving RCB cap to Maxwell.
Even before the auctions, RCB's spinner Zampa presented the team's cap to the all-rounder and it had caused a controversy on social media. Speaking about the same, Virat Kohli stated, "We wanted Maxi, specifically targeted him at the auction in February. You obviously feel great when things end up happening to where you thought they would.
"Zamps sent me that picture of them (Zampa and Maxwell) at a practice session handing over the RCB cap even before the auction happened. Zamps a very funny guy, thought it was hilarious and I sent it to Maxi as well. He's a good guy, we've caught up in the past as well when I was in Australia on a tour. He's just very happy to be in RCB and I see different energy about him this time," Kohli told RCB's Danish Sait in a video uploaded on Team's Instagram handle.
Virat Kohli opines on Glenn Maxwell's failure in IPL
Further in the interaction, the 32-year-old opined on Glenn Maxwell saying that the reason behind the all-rounder's failure in IPL has been too much focus and attention on him. He believes that while playing for RCB, Maxwell won't have any such pressure as there are many match-winners in the team and the spotlight will be divided equally among all the guys.
"I don't think as much as you guys, I mean you as in within your team, want to be the match-winner. You don't want to be the center of attention all the time and I think that's something that happened with Maxwell. There are too much focus and attention on you.

"We have decided to pick him, he's not demanding to go to any team. When you decide to pick a player it's very important to manage the player as well. And I think having guys like Maxi, Dan Christian, Kyle Jamieson… a lot of experience that we've" Kohli concluded.
Never felt I should leave RCB just because I haven't won the IPL: Virat Kohli
Since the inception of the Indian Premier League (IPL) in 2008, Royal Challengers Bangalore (RCB) has been one of the most-talked-about teams owing to its's massive fanbase. However, it is still a mystery that how the Bangalore outfit doesn't have even a single trophy in their cabinet. The team has reached the finals as many as three times but has always failed to cross the finishing line.
Indian skipper Virat Kohli has been a constant in the RCB camp since 2008 and now has been leading the side since 2013. Not winning an IPL title to date has placed Kohli under major scrutiny and he has been often advised to join any other franchise. However, the Indian skipper has repeatedly said that after devoting so many years to the Men in Red and Gold, he can't think about playing for any other team.
Speaking about the Challengers, Virat Kohli reckoned that the team boasts of having one of the massive fanbases, and people love RCB for always playing their heart out and entertaining them with a different brand of cricket. When asked about his 13-year long association with the team, the 32-year-old reckoned that the care, respect, and enjoyment he feels while playing for RCB can't be recreated anywhere else.
"There are a couple of other teams who have great fan bases but I think we are a team who get a lot of support and adulation wherever we play because we play a certain brand of cricket. We will play our heart out, we might not be composed enough in many difficult situations in the past but there has never been a shortage of passion, commitment, intensity," Virat Kohli said in a video uploaded on RCB's Twitter handle.
Virat Kohli elaborates his bond with RCB
Further during the interaction, the Delhi-born revealed that the camaraderie between him and Royal Challengers Bangalore is natural and organic as neither he is forcing the management to keep him nor the management has any pressure of retaining him every time in the auction.
"A lot of fun on the field and I as an individual have never felt that I wanna move away from the system just because I haven't won a title. That happens because things have been so organic, this cannot be created anywhere. This cannot be manufactured in a way that people are forcing me to play, and I am forcing the management to keep me, there has never been a conversation like that.

"So, things have been very organic. The respect, the care, and the enjoyment I feel here, I don't think I can recreate anywhere else. The experience has been magical," Virat Kohli concluded.
Virat Kohli Interview Part 2

Captain Kohli and clarity of thought go hand in hand! Watch him talk about opening the batting, regaining his Midas touch, having Sanjay Bangar in the camp and his unbreakable bond with RCB, only on @myntra presents Bold Diaries.#PlayBold #IPL2021 pic.twitter.com/3g4IxQY8ve

— Royal Challengers Bangalore (@RCBTweets) April 9, 2021