WATCH: A rare 71-year-old video featuring Sir Don Bradman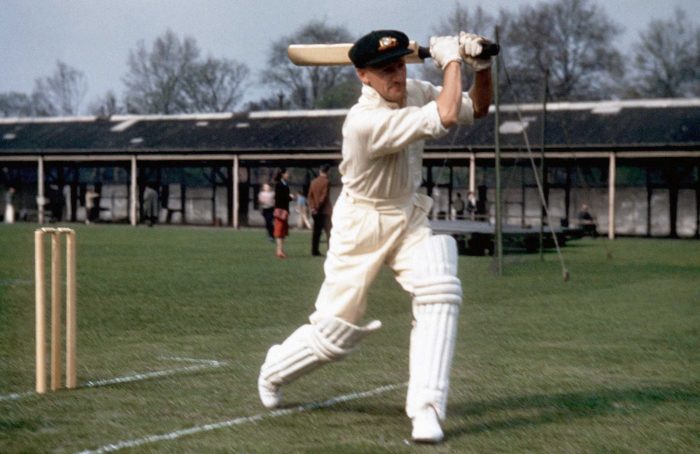 A rare video clip featuring Australia's greatest batsman, Sir Don Bradman is making rounds on social media of late. The only known colour footage of The Don dating back to February 26, 1949, was released by the National Film and Sound Archive of Australia (NFSA) on their official website.
The 16mm colour footage was apparently filmed by one George Hobbs, who worked as a cameraperson for the Department of Information during World War 2 and later for ABC TV. Hobbs' son, Adrian, later donated the film in a can and titled it 'Manly and Bondi Beach, Sydney @1949'. Multiple rounds of cross-checking confirmed that it was indeed a video film capturing The Don at the Sydney Cricket Ground.
Watch the video:
This is the only known colour footage of #DonBradman playing #cricket, filmed at the AF Kippax and WA Oldfield testimonial match in Sydney, 26 February 1949!
It comes from a home movie donated by the son of cameraman George Hobbs.
Read more: https://t.co/0K36LLb77l pic.twitter.com/HwFPf2V9hF

— NFSA -National Film and Sound Archive of Australia (@NFSAonline) February 21, 2020
The footage offers a great throwback in time for cricket fans, showing Bradman stride down the SCG for his penultimate first-class innings. Although silent, it captures the essence of an electric atmosphere involving around 41000 spectators witnessing the on-field action and cheering for the legend.
A memorable game for Sir Don Bradman
Bradman played his last series in England in 1948 but he took the field again for three testimonial matches in the following year. One of them was the aforementioned Kippax-Oldfield testimonial match played at the SCG. It was also The Don's final appearance at Sydney's most iconic ground, and a significant one.
Bradman, who was knighted in 1949, created history when he participated in a first-class game post receiving a knighthood. It was the first time a cricketer had done so. It was also the first instance of the legend not captaining the side since his first captaincy stint with the Australian Test team in 1936.
Bradman scored 53 off 66 balls in that match, and the crowd started anticipating another hundred from his willow. Despite having turned 40 years old and not having played for a couple of months, The Don looked in fine touch. Fast bowler Alan Walker and all-rounder Keith Miller sent down a barrage of short-pitched deliveries but Bradman appeared to be undeterred. However, he soon mistimed a slower one from Miller and was caught out, bringing a dramatic end to his illustrious career.