War of bouncers: Was it right on Bumrah's part to target Anderson with bouncers?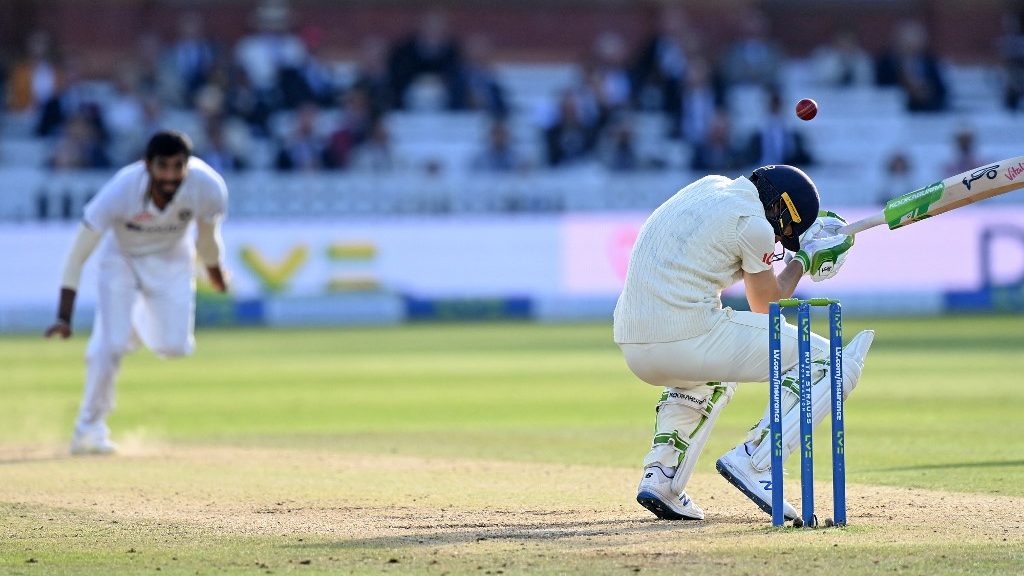 On day three of the Lord's Test between England and India, the match seemed evenly poised when James Anderson walked on to the pitch as the last man. England soon got a lead of around 20-ish when Jasprit Bumrah got an opportunity to bowl an entire over at Anderson, as Joe Root stayed at the other end with a score of 170 runs to his name.
Bumrah had already bowled 25 overs in the innings and had not got a single wicket, giving away 75 runs. At this point, here's a bowler who has toiled all day, searching for a wicket and he sees a tailender like Anderson, who barely moves his feet. Bumrah's plan was simple, bowl short and quick bouncers, aimed at the body and then surprise him with a yorker. There have been some voices that have opposed this tactic, with some even implying that it was a deliberate attempt to, maybe, rule out our old boy Jimmy from this series.
If india win this match or even draw it .. it will be that passage of play when bumrah bowled bouncers to Jimmy Anderson .That little passage of play made Eng lose their plans against the tail Enders and they started bowling short. This pair has added valuable runs due to that.

— Rohan Gavaskar (@rohangava9) August 16, 2021
Now, the incident which is mentioned earlier happened in the 126th over of the England innings. Bumrah, unfortunately, bowled four no-balls in that over, which meant it lasted for 10 balls. Now, if you are Bumrah and know only a few overs are left in the day, you might want to wrap up the tail as quickly as possible.
The thing about bowling to tailenders is they don't have any particular weakness. Their main weakness is probably, batting. That is why they are batting at no. 11 in the first place. So, to get them out, the easiest delivery to bowl should be the one that troubles most of the batters in world cricket. The bouncers. And it is not that this is the first time this tactic has been used against a tailender. Bouncer, bouncer, bouncer, bouncer and a full one is exactly what Bumrah did for the first five deliveries which he bowled.
Bumrah bowled a yorker again, then a couple of short balls and a couple of yorkers to finish his 10-ball over. Now, this strategy of bowling yorkers and bouncers at the tailenders has been successful in the past. Simply because these two are probably the two most difficult balls which a batter can face. Top-order batters struggle against them and so the tailenders will hate it as much as anyone else. Anderson himself got out to a yorker in Nottingham to Bumrah.
This is how Anderson Vs Bumrah ended btw 🤩💉 pic.twitter.com/wmWipWabK3

— Swapnil🦉 (@myselfnil) August 16, 2021
Weird things happen in cricket because everything can't be planned. But, Bumrah's spell to Anderson is not something that has not happened before. If you throw the ball to Mark Wood and ask him to bowl at a tailender in a similar situation, even he might take the same option. And that could be the case with Mohammad Shami. Or any other fast-bowler in the world.
Jimmy was upset with the barrage obviously, but maybe it is time that he gives himself some credit for winning the battle against Bumrah on the day. And isn't Test cricket about these little battles?