Waiting in the wings: Backup captains for each team in IPL 2020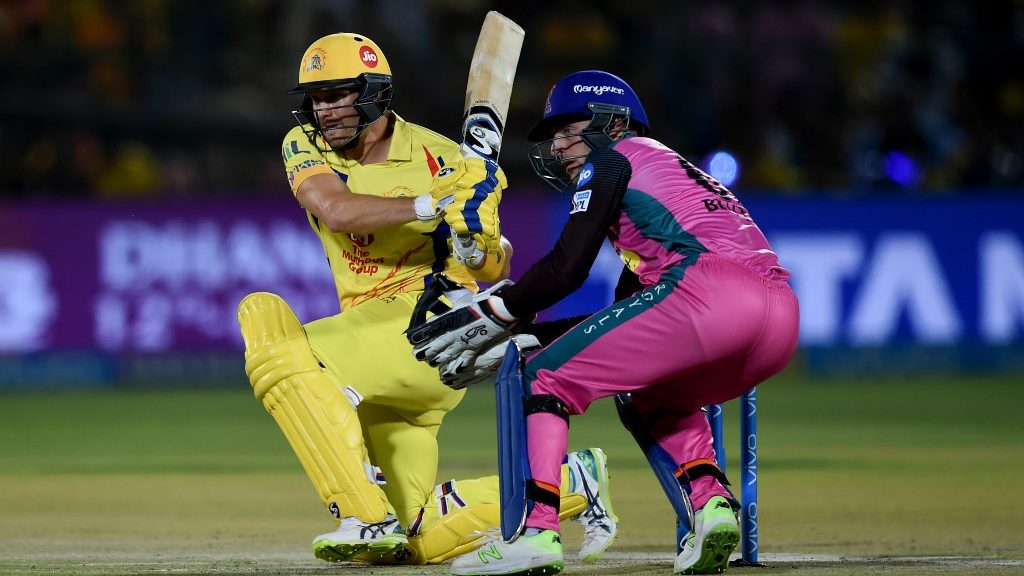 The 13th edition of the IPL is barely a few days away. After having been delayed in March due to the spread of Coronavirus, the IPL is finally happening in the midst of several precautions. In such a situation, the players despite being in a secure bio-bubble still are at some risk. While a lot of the players are replaceable, what if a captain of a team is unavailable due to some reason? Let's have a look at possible players who can act as backup captains for their teams.
1. Rajasthan Royals – Jos Butler
Rajasthan Royals has been led by legends like Shane Warne and Rahul Dravid in the initial seasons, with the former leading them to the title in 2008. Steve Smith will return as captain of Rajasthan this season with a successful record of having won 17 games of the 25 games as captain.
The most suitable back up for Steve Smith would be Jos Buttler. Buttler has been the vice-captain of the limited-overs side of England for quite some time and his cool and collected temperament will be absolutely ideal for the role.
2. Mumbai Indians – Kieron Pollard
Mumbai Indians, the most successful franchise with 4 trophies, has had an able captain at the helm of affairs, Rohit Sharma for 7 seasons now. Prior to him, the likes of Sachin Tendulkar and briefly Ricky Ponting had also led the side.
A suitable backup for Rohit Sharma would surely be Kieron Pollard. In the only chance he got last year as captain, he did a splendid job. He is a natural leader and very recently led his CPL side to a historic title win, with 12 straight victories in 12 games.
3. Royal Challengers Bangalore – Aaron Finch
RCB had Anil Kumble as the skipper in the initial seasons where he also led them to the finals in 2009. He was succeeded by Daniel Vettori before Virat Kohli took over in 2013 and he has led them ever since.
Aaron Finch, who was roped in by RCB in the recent auction will be a more than capable backup. While his record in the IPL as captain isn't praiseworthy with 8 losses out of 10 games leading Pune Warriors India in 2013, he has been an astute captain of the Australian limited-overs team for almost 2 years now and has done a commendable job.
4. Delhi Capitals – Ajinkya Rahane
Delhi has had a number of captains across 12 seasons right from Virender Sehwag, Gautam Gambhir to Mahela Jayawardena and even Kevin Pietersen. Unfortunately, they didn't achieve the ultimate success under any skipper. However, youngster Shreyas Iyer taking over the skipper's hat in 2018 has boded well for them and they even reached the playoffs last year after a 7-year gap.
There are a number of international stars who can be able replacements like Shikhar Dhawan, Ravichandran Ashwin and Ajinkya Rahane. But perhaps Rahane, with a record of 9 wins in 25 games as skipper of Rajasthan along with his experience of having led them to the playoffs in 2018 and being India's Test vice-captain, make him an ideal candidate.
5. Kings XI Punjab – Glenn Maxwell
Kings XI Punjab is another team which hasn't had a settled leadership group for quite some time with Yuvraj Singh, Kumar Sangakkara, David Miller, Murali Vijay and recently Ravichandran Aswin all having led and then removed soon. KL Rahul comes in as a breath of fresh air without any past burden to lead Punjab for the upcoming season.
Glenn Maxwell could be named skipper in case of unavailability of Rahul. Maxwell has experience of leading Punjab earlier and has a more than decent record winning 7 games out of 14. His stint as captain of Melbourne Stars in the BBL where he led his side to two consecutive finals will hold him in good stead.
6. Chennai Super Kings – Shane Watson
Chennai Super Kings has been led by one man and one man alone for 10 seasons and that is MS Dhoni. He has been the most prolific captain in the IPL helping CSK qualify for the playoffs every single season and winning 3 titles as well.
While nobody can fill in the boots of MS, if need be, Shane Watson could be entrusted with the job. He has captained RCB and RR for a few matches and has 8 victories in 24 matches. He was also Australia's vice-captain for a period and can do justice to the role.
7. Sunrisers Hyderabad – Kane Williamson
Sunrisers Hyderabad has been one of the most consistent teams in the last half a decade, led extremely well by David Warner who even took them to the title in 2016 after taking over from Shikhar Dhawan in 2015.
An equally good replacement for Warner would be Kane Williamson, the New Zealand skipper, who has a fabulous record of 14 wins in 26 games as captain in the IPL and has previously led Sunrisers to the final in 2018 in the absence of Warner.
8. Kolkata Knight Riders – Eoin Morgan
While Kolkata Knight Riders couldn't succeed much under the able leadership of Sourav Ganguly prior to 2010, with the arrival of Gautam Gambhir as captain, KKR's fortunes changed and they went on to win two titles in 2012 and 2014. Dinesh Karthik who assumed the responsibility in 2018 has done a fair job so far leading them to playoffs in 2018.
KKR is the only team which can boast of having a World Cup-winning captain as a possible back up to their current skipper. Eoin Morgan has been the most successful captain in limited-overs recently and with the wealth of experience he brings, KKR needn't look anywhere else.