Virat Kohli teases Ravindra Jadeja over their DRS fiascos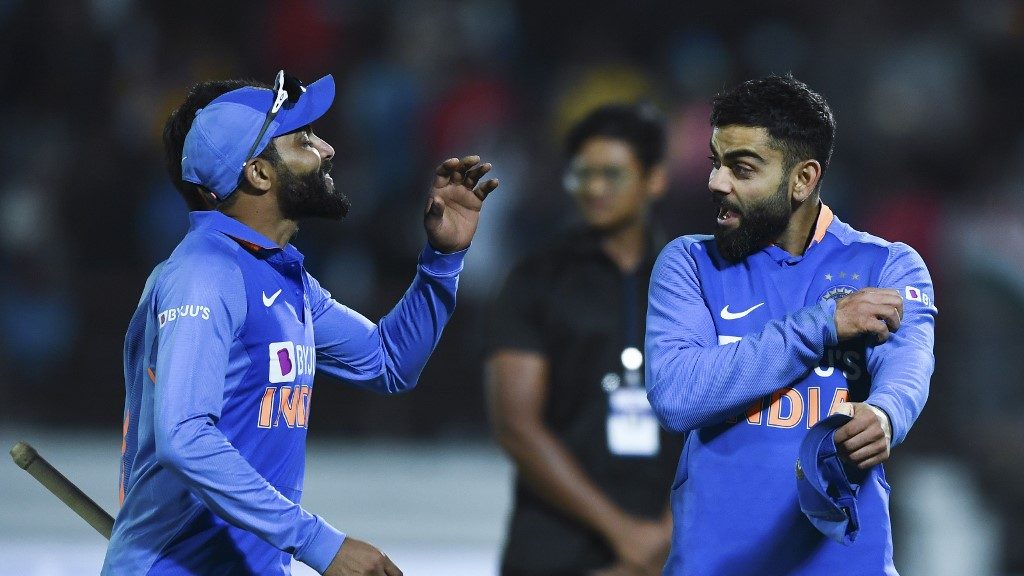 India's all-format captain Virat Kohli is notorious for his injudicious usage of the Decision Review System (DRS). Although many times India have benefitted by his instincts, more often they prove well off the mark. Left-arm spinner Ravindra Jadeja has been a major influence in this regard with his erroneous appeals. The duo tried passing the blame on each other in a comical way.
It all began with Jadeja's post from his Instagram handle. "Dekho bhai meine nai bola hai review lene ko (I didn't ask you to take the review)," Jadeja captioned a picture of him with Kohli, who is signalling for DRS. Like a loose ball outside the off stump, Kohli did not let it go unharmed.
Here's the post –
Kohli commented, "Tujhe toh hamesha out hi lagta hai. Review lene ke baad sab doubts aate hain tujhe (You always think it is out. But you start having doubts after asking for the review)." Jadeja did make a comeback by saying that I'll let you know about this after 15 seconds.
Kohli has had problems with the review system, especially in absence of Mahendra Singh Dhoni. He has a success rate of 8.3% when it comes to using the DRS as a batsman, which is the second-worst among the 34 batsmen with five or more reviews after Usman Khawaja.