Umesh Yadav recounts the day he almost left cricket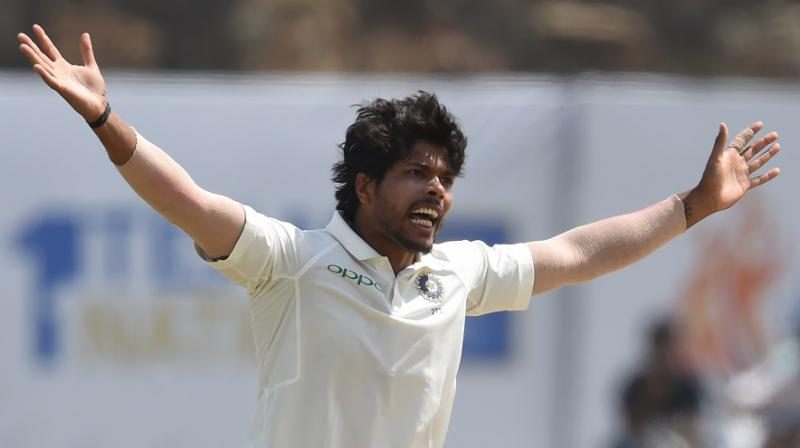 Umesh Yadav has established himself in the Indian cricket as a fast bowler with a magnanimous heart. Bowling on the Indian dustbowls under the blazing sun, the speedster has toiled hard to reach where he is today. The 32-year old is the son of a coal-mine worker and was aiming to become a policeman before he stormed in cricket. He recently revealed his journey from the streets to the stadium.
Yadav was speaking on Cricbuzz's Spicy Pitch video series where he reminisced his early days in cricket. Coming from a humble background, the pacer knew his family did not have enough means to support his cricket. So instead, he started playing as many as three tennis ball matches in a day. He describes it as his 'real struggle in life'.
Speaking about his first experience of bowling with the seasoned ball, Yadav recounted a heart-touching story. After learning about his express bowling in local tennis ball cricket, he was invited for a trial. His impressive bowling further pushed him to a 30-man summer camp.
"I can never forget that day, even if I want to," said Yadav. When he entered the camp, the coach inquired about spikes on his shoes. Yadav did not have bowling spikes which infuriated the coach. His verbal volleys caused so much damage to the bowler that he contemplated giving up cricket. However, his friends advised him against it.
The same person returned in Yadav's life when he was vying a spot in Vidarbha's Ranji Trophy team. When the coach objected to Yadav's selection, Pritam Gandhe, team captain, opposed the coach and backed Yadav to come good. The Vidarbha bowler has now represented India in 46 Test, 75 ODIs and 7 T20Is with 259 international wickets in his name.