Top five batsmen with highest average in Day-Night ODIs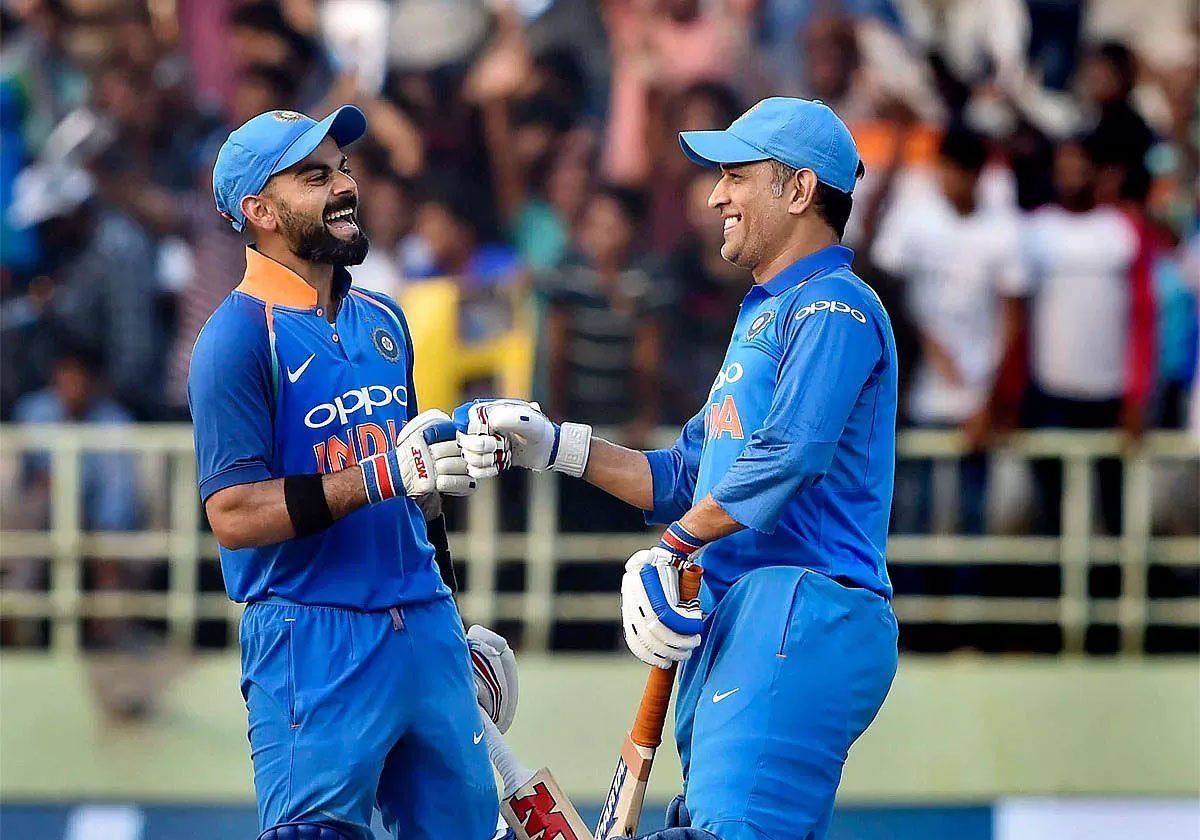 With international cricket being played since the 19th century, the gentleman's game has a rich and vast history. Over the years, cricket has witnessed many changes with rules varying with time. New formats have also come into the picture. Among the three current international formats, One-Day International was the second to come to the fore. It was introduced in 1971 and fans got their first taste of limited-overs cricket.
At first, an ODI was a 60-over per-side affair but later, it was changed to 50-over contests. In order to make ODIs even more exciting, Day-Night matches were introduced with teams combating under the floodlights. With the lights not being natural, players took some time to adjust. Batters also faced a significant challenge due to the visibility factor. However, Day-Night ODIs gained popularity with time and players also got in the groove.
Here we look at the top 5 players with the highest average in D/N ODIs (Minimum 2000 runs).
Michael Bevan – 50.27
Bevan was the vital cog of the Australian team which ruled world cricket in the first decade of this century. Coming late in the batting order, the southpaw scored quick runs despite playing risk-free cricket. Riding on his prowess, the Aussies registered numerous memorable triumphs. Bevan also embraced the challenge of playing under lights. In 118 D/N ODIs, he scored 3670 with his average being 50.27.
Joe Root – 50.64
Mostly known for his blitzes in red-ball cricket, Joe Root is a force to reckon with in limited-overs matches as well. The England star likes to stay at the crease for long and his healthy scoring rate makes him an even greater asset. He has also been instrumental in England's meteoric rise in ODIs. As far as D/N ODIs are concerned, Root has 2836 runs in 76 outings at an average of 50.64.
MS Dhoni – 50.74
Former Indian skipper MS Dhoni enjoyed a gala time in Team India colours. Alongside being a brilliant captain and wicket-keeper, Dhoni was also a force to reckon with the willow in hand. In fact, his evolution from a dasher to a calculated finisher was nothing but a boon for Indian cricket. While he didn't throw his wicket easily, his big-hitting made him even more lethal. In 222 Day/Night ODIs, he scored 6901 runs with his average reading 50.74.
Babar Azam – 61.33
One of the finest batters going around, Babar Azam has made a name for himself in the past few years. Making his ODI debut in 2015, Azam didn't long in becoming the cornerstone of Pakistan's fragile batting line-up. He played one brilliant knock after another and smashed several records. Coming to his numbers in D/N ODIs, Azam has 2208 runs in 41 appearances at an average of 61.33.
Virat Kohli – 61.41
You won't find many batting charts not being topped by Virat Kohli. This list is certainly not one of them. The Indian skipper has truly been a run-machine over the years as he scored runs at different parts and circumstances. In the process, he also shattered several records. So far, he has accumulated 9335 runs in 183 D/N ODIs with his average being 61.41.