Top 5 batsmen with most sixes in ODI cricket history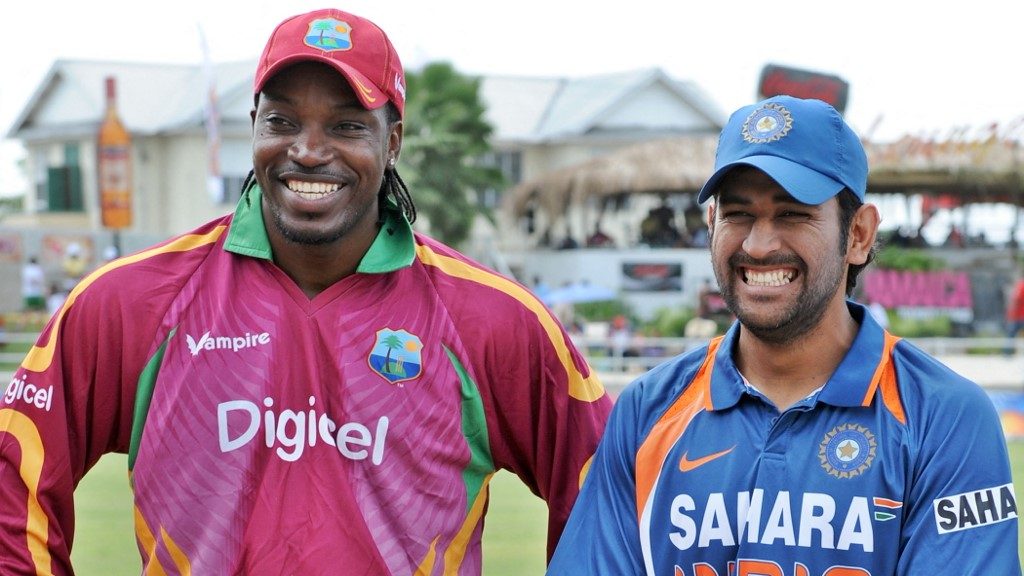 ODI was the second format that was introduced in the game after Test cricket. It was meant for a better viewing experience with the game finishing in just one day. It also acted as a better source of entertainment for the spectators. One thing that attracts the audience in cricket is the flurry of fours and sixes which is not a regular phenomenon in Test cricket. We see players hitting loads of sixes in the ODI format, particularly in the death overs. In this article, we will be listing out five players who have hit the most sixes in ODI history.
5. MS Dhoni – 229
Former Indian skipper MS Dhoni is considered among the most destructive players in ODI history. He scored 10773 runs at an impressive average of 50.57 and a strike rate of 87.56. Dhoni smashed 229 sixes and 826 fours in his ODI career. He hit 10 centuries and 73 half-centuries in total.
4. Rohit Sharma – 244
Indian opener Rohit Sharma can be crowned as the 'Sixer King' among the current generation of players. He has hit 244 sixes and 832 fours in his career so far. The stylish batsman has aggregated 9205 runs at an average of 48.96 and a strike rate of 88.90. This includes 29 centuries and 43 fifties with a high score of 264. He has slammed a record of three double hundreds in the ODIs.
3. Sanath Jayasuriya – 270
Former Sri Lankan opener Sanath Jayasuriya scored 13430 runs in the fifty-over format. He managed an excellent strike rate of 91.20 and an average of 32.36. The explosive left-hander smashed a total of 270 maximums and 1500 fours. He slammed 28 centuries and 68 fifties with a high score of 189.
2. Chris Gayle – 331
West Indies legend Chris Gayle sits at the second spot in terms of most sixes hit in ODI history. He amassed 10480 runs in 301 matches at an average of 37.83 and a strike rate of 87.19. This includes 25 centuries and 54 half-centuries. The 'Universe Boss' smashed 331 sixes and 1128 fours in his ODI career.
1. Shahid Afridi – 351
Pakistan all-rounder Shahid Afridi holds the record for hitting most sixes in ODI format. He scored 8064 runs in 369 innings at an excellent strike rate of 117. The explosive batter smacked 351 maximums and 730 fours in the ODI format. He registered 6 tons and 39 fifties with a high score of 124.