The reason why Jadeja was given out despite Wagner's backfoot crossing the return crease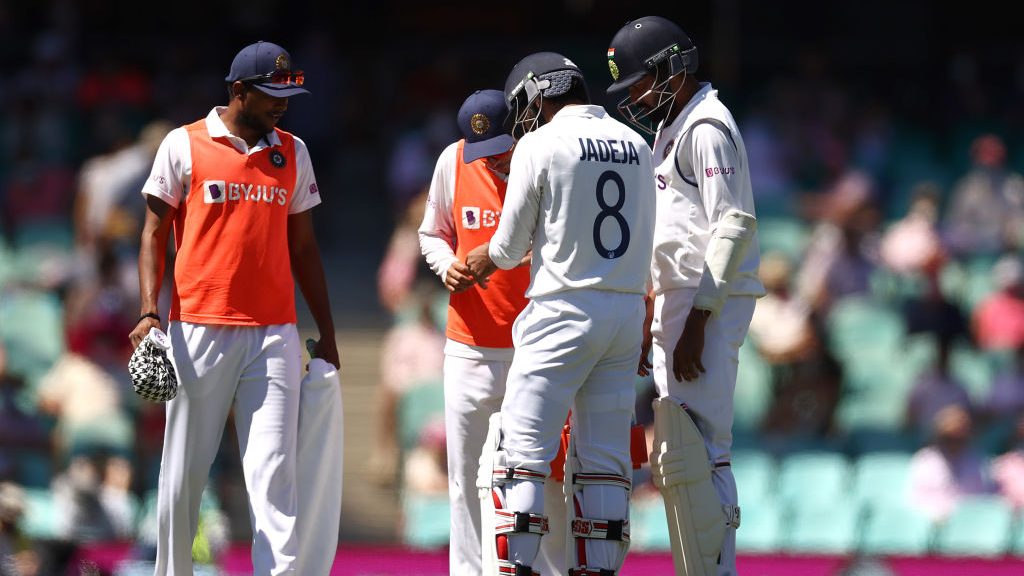 Despite rain spoiling play for more than two days, New Zealand managed to beat India to be crowned as the World Test Championship (WTC) Final. Going into the reserve day, they had the maximum chance to force the result and their bowler didn't disappoint. The Kiwis picked eight wickets for just 106 runs in 43 overs on the final day and then chased down the 139-run target comfortably thanks to Kane Williamson and Ross Taylor.
During India's innings though there was a moment when the fans were left baffled after Ravindra Jadeja got out. Neil Wagner had peppered him with a barrage of short deliveries in the post-lunch session. Having pushed him on the backfoot for the major part of the innings, Wagner pitched one a little further in the channel to eke out an edge of Jadeja's bat which was pouched by wicketkeeper BJ Watling.
However, the third umpire had to double check if Wagner's backfoot hadn't crossed the return crease as he had gone wide of his crease to deliver the wicket taking ball. One of the replays showed that the bowler's foot had actually crossed the return crease which led to the fans questioning the legitimacy of the dismissal. Many reckoned the third umpire should've deemed it a no-ball.
What is the rule?
According to the rule 21.5.1, the landing position of the bowler's foot should not be touching the return crease to deem it legal delivery. "The bowler's back foot must land within and not touching the return crease appertaining to his/her stated mode of delivery," the law states. As per this rule, Neil Wagner's backfoot had landed behind the return crease and though the foot went beyond it later, there was no issues with the ball.
Hence, Ravindra Jadeja was given out and and there was no need for the third umpire to call it a no-ball. Wagner was the real enforcer in the second innings when things got a little tough in the second session for New Zealand. He ran in relentlessly and bowled short-pitched deliveries and eventually got the better of the batsman. He overall picked three wickets in the game while the other three pacers kept on striking as well.