The Extras – Weekly round-up of cricket's major happenings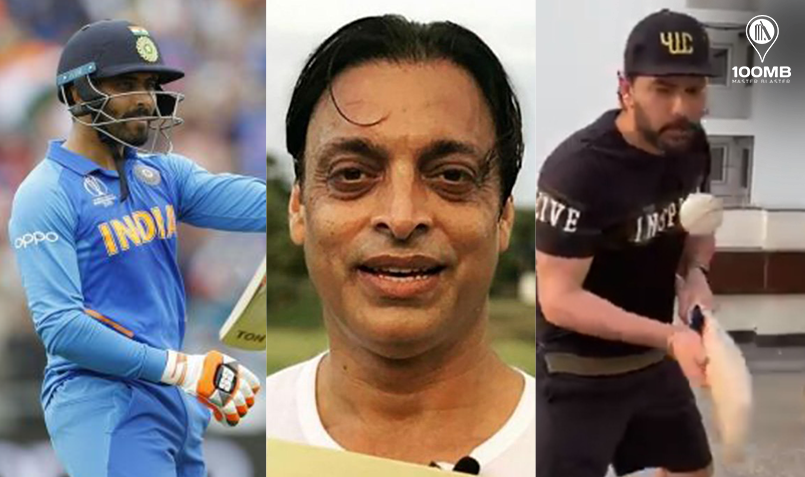 With no possible end in sight for the coronavirus pandemic, cricketers continue to seek solace on social media to keep their spirits up. From David Warner's Tik Tok addiction to Steve Smith and Kane Williamson's coffee-making adventures, the past week was full of entertainment for cricket fans around the globe. Let's find out who features in our this week's edition of 'The Extras'!
The Royal Sword is out
There is still a long way to go in this battle against COVID-19. We all got to do our part by staying home to help save lives??? #rajputboy #staysafe pic.twitter.com/MlQqrSNsm4

— Ravindrasinh jadeja (@imjadeja) May 14, 2020
Ace India fielder and all-rounder Ravindra Jadeja on Friday posted an important message on his Twitter page. Dressed in the Team India blue jersey, Jaddu could be seen showcasing his trademark 'sword' celebration after reaching a landmark while batting in the middle. Through this video, Jadeja sent out a message to everyone saying he's doing his part to fight COVID-19 by staying indoors. The cricketer encouraged people to follow the same.
Yuvraj Singh's 'Keep it Up' challenge!
In these challenging times, I am committed to staying at home to prevent the spread of #Covid19 and will #KeepItUp as long as it is required.

I further nominate master blaster @sachin_rt hit man @ImRo45 and turbanator @harbhajan_singh @UN @deespeak pic.twitter.com/20OmrHt9zv

— yuvraj singh (@YUVSTRONG12) May 14, 2020
Seems like the Indian cricketers combining their skills with social messages is a trend that's spreading like wildfire! Former all-rounder Yuvraj Singh came up with the #KeepItUp challenge on his Twitter account, where he talks about his commitment to stay at home during the coronavirus crisis. He further nominated Master Blaster Sachin Tendulkar, good friend Rohit Sharma and Harbhajan Singh. Watch the whole video to find out how Yuvi takes a slight dig at Bhajji's batting!
ICC trolls Shoaib Akhtar, bowler retaliates
Even today, 3 hurting bouncers and i can dismiss @stevesmith49 on the 4th ball. Lol https://t.co/6vvmrfFHNK

— Shoaib Akhtar (@shoaib100mph) May 11, 2020
On May 11 (Monday), ESPNCricinfo posted a tweet asking cricket fans to pick a contest between a modern-day batsman and a past bowler. Shoaib Akhtar, who was paired opposite Australia batsman Steve Smith, didn't seem to consider the contest an even one.
Reading Akhtar's reply, the ICC's official Twitter handle posted a response with a picture but did not leave a written comment. The former Pakistani bowler lambasted the apex body and accused the ICC of being biased.
A symbolic tweet, how ICC has thrown neutrality out of the window.
Basically this is how the state of affairs are run there 🙂 https://t.co/OEoJx30lXt

— Shoaib Akhtar (@shoaib100mph) May 13, 2020
Warner's obsession continues
Australia opener David Warner has become an overnight sensation on the video-sharing platform, Tik Tok and his page seems to be overflowing with hilarious videos. In the latest video, Warner has taken one step forward and displayed a whole new level of skills. A comment from West Indian cricketer Darren Bravo on Warner's Instagram post read "Boxhead I think you need for cricket to start back @davidwarner31"