The Extras – Weekly round-up of cricket's major happenings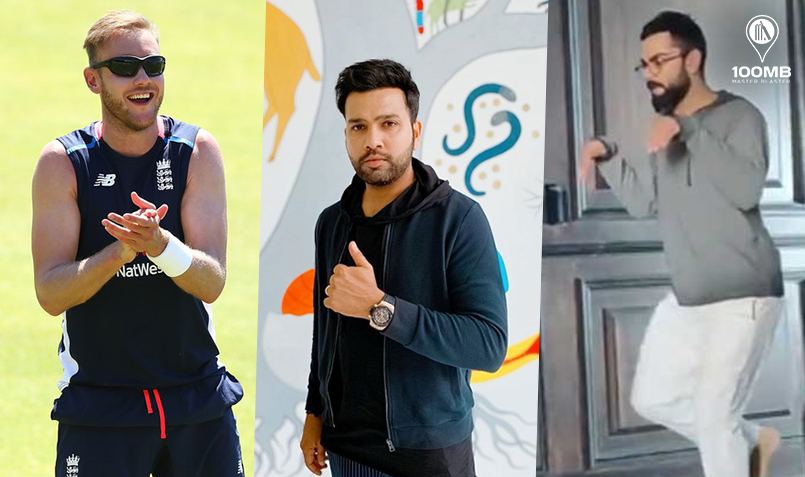 With live cricket paused, the cricketing fraternity is coming alive on social media platforms. The coronavirus pandemic has forced everyone to take shelter in their homes but we are all still connected – virtually, of course. The past week was another continuation of increasing chit-chats between cricketers and them sharing funny videos and stories of either themselves or their colleagues. Here are a few which made it to 'The Extras'!
Stuart Broad gets into training mode
England Cricket Board was one of the first cricketing bodies to accept the challenge of training its cricketers during the pandemic. Following the guidelines issued by the government about safety precautions and social distancing measures, the board started individual training for the bowlers. Stuart Broad was very happy with the arrangement and shared glimpses of his practice on Instagram.
Aakash Chopra picks Rohit to lead all-time MI side
Cricketer-turned-analyst Aakash Chopra endeavoured to pick an all-time XI of the Mumbai Indians franchise. The former opener picked only three overseas players in Sanath Jayasuriya, Kieron Pollard and Lasith Malinga. He also chose Rohit Sharma as his all-time MI captain.
A dinosaur breaks loose
The city of Mumbai is already grappling with the menacing coronavirus. However, spotting of a dinosaur caused an internet-breaking sensation on social media this week. Anushka Sharma posted a hilarious video from her Instagram handle of Virat Kohli mimicking a dinosaur. The meme-makers haven't stopped yet.