T20 World Cup 2021: Here's what India learned from their two warm-up games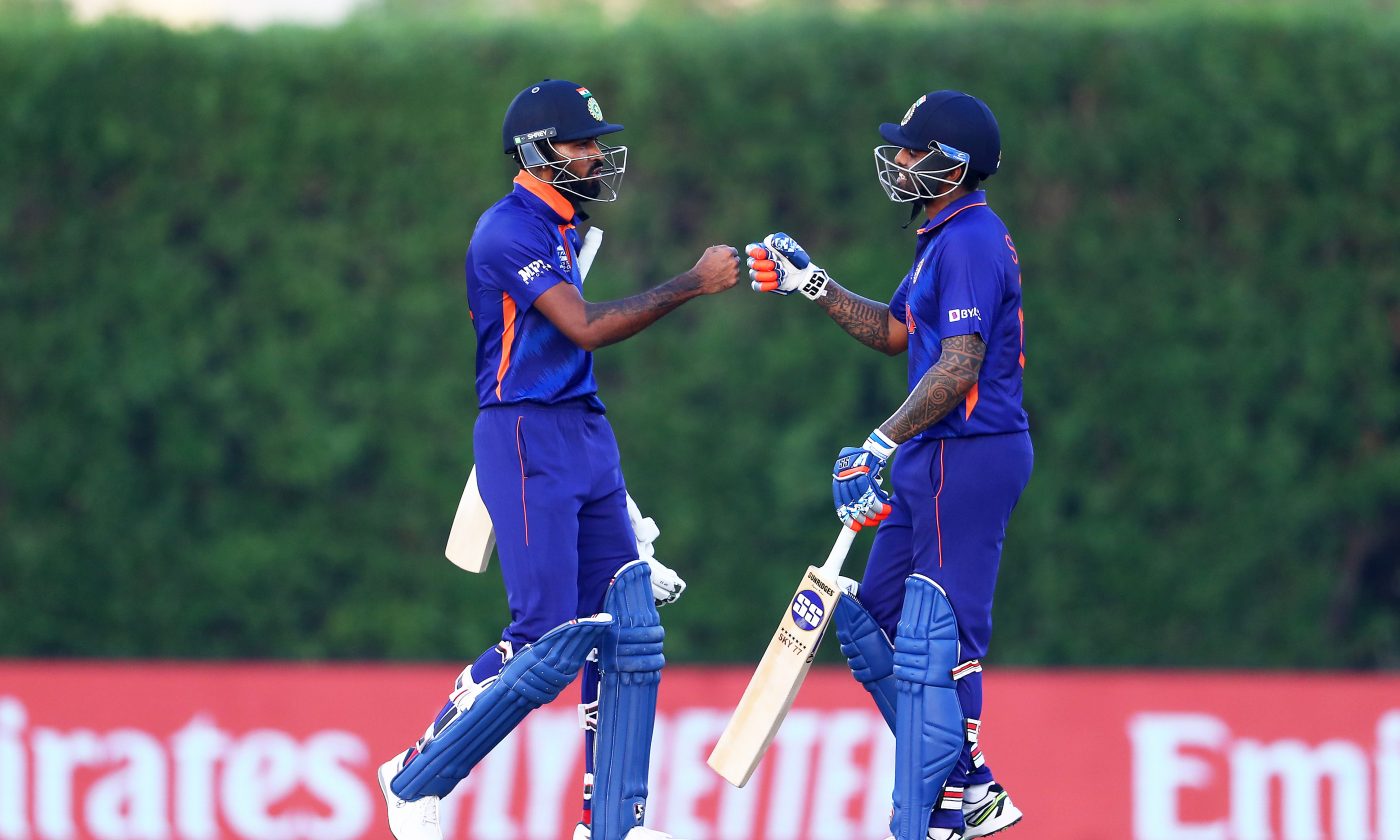 The T20 World Cup 2021 is underway but all eyes will be on one important fixture – India against Pakistan on 24th October. Both the teams will be kicking off their campaign with this nerve-wracking encounter. India do have an upper hand as their players had the chance to play the IPL at the same venue. The team has also played two warm-up games.
India faced England in the first warm-up fixture. Mohammed Shami's three-wicket haul and Ishan Kishan's 70 off 46 balls were the stand-out performances alongside KL Rahul's fifty. They next clashed against Australia. Indian bowlers kept the Aussies down to 152/5 in 20 overs. The target was then chased down with eight wickets remaining. Here are a few important takeaways from these two games.
No worries at the top
Ahead of the World Cup, there was an air of apprehension towards the Indian opening pair. But now after two warm-up games, there is no reason to worry. Both KL Rahul and Rohit Sharma gave ample proof of their readiness to take the bowlers head-on. Rahul scored 51 (24) in the first game while Rohit struck 60 not out off 41 balls against the Aussies.
Ashwin & Jadeja's powerplay performance
In Jasprit Bumrah, India have one of the best death bowlers in international cricket. In order to conserve his overs at the death, other bowlers need to step up in the powerplay. Both R Ashwin and Ravindra Jadeja did exactly that in the warm-up game against Australia. Ashwin dismissed David Warner and Mitchell Marsh in consecutive deliveries while Jadeja accounted for Finch in the powerplay. Both the experienced spinner have shown that they will be up to the task of bowling in the powerplay if needed.
Hardik Pandya to play as a specialist batsman
All w̶a̶r̶m̶e̶d̶ fired up 🔥 pic.twitter.com/1z8NDwtSxQ

— hardik pandya (@hardikpandya7) October 20, 2021
One of the most discussed aspects ahead of India's World Cup campaign was Hardik Pandya's fitness. By now, it has been well established that the all-rounder is not an all-rounder anymore.  Hardik did not bowl in IPL 2021 and he has not bowled in the warm-up games either. While this hits the team balance hard, India are still adamant about including him as a specialist batsman. He was one of the three Indian batsmen who batted in both the warm-up games.
Virat Kohli's rusty form
Kohli is one of the most successful batsmen in the history of the T20 World Cup. He was adjudged the Player of the Tournament in 2014 and 2016. He has also declared that the current World Cup will be his last as the Indian captain. However, his form has not been the best coming into this tournament. His last five IPL innings have a strike rate under 130 and two of them are single-digit scores. In the only warm-up game that he batted, Kohli managed 10 runs off 11 balls before getting out to an impatient stroke.
Sixth bowling option – still a worry
India's likely team combination going into the World Cup is six batsmen and five bowlers. Of these six batsmen, KL Rahul, Suryakumar Yadav, Rishabh Pant and Hardik Pandya are unlikely to roll their arms over. This leaves only Rohit Sharma and Virat Kohli as the sixth bowling option. Kohli did bowl two overs against Australia but pulling off this stunt in a high-profile clash might prove risky. If one of the premium bowlers has an off day or suffers an injury, India may well be in a heap of a trouble.