Sundar Raman warns against disastrous effect of calling off IPL 2020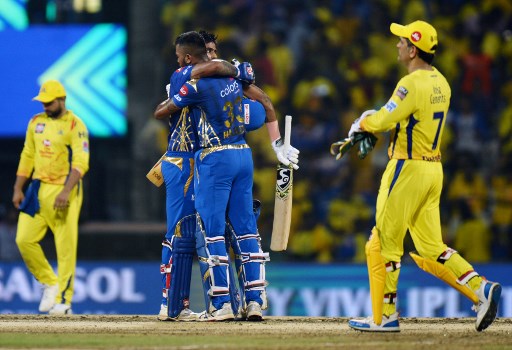 IPL's first Chief Operating Officer Sundar Raman has warned against the disastrous effect on the cricket world of cancelling the T20 league this year. His conclusion is backed by the economic data that suggests IPL's revenue is higher than the ICC (International Cricket Council) and ACC (Asian Cricket Council) combined.
Also read: ICC Cricket Committee recommends non-neutral umpires as interim measure
Functioning as the IPL's COO for eight years, Raman was one of the key figures in making the IPL a great success.  He alongside Lalit Modi revolutionalised T20 league cricket. With coronavirus pandemic putting up a question mark on IPL 2020, Raman spoke about the consequences of IPL cancellation.
Speaking to Times of India, Raman said, "Cancellation of both these events will have a serious impact on cricket economics for this year. However, in the case of an ICC event, as the contracts run through till 2023, a deferment to 2022 may be possible without loss of revenues. Not hosting an IPL or bi-lateral season of any country will lead to a loss of revenue, which is far from desirable. In an ideal world, the ICC event scheduled in 2021 in India could be shifted to Australia as it is in the same October window and India could host the event in 2022 by creating a suitable window. This will give adequate time for economic recovery and not overcrowd the calendar."
Stressing on the importance of the T20 league, Raman gave an insight on how IPL's revenue outscores every other competition and cricket body. "IPL remains the single biggest event for the global cricket economy. With a contribution of around 1/3rd of global cricket revenues annually, the importance of IPL cricket's global economy cannot be overstressed. If IPL was to be considered a separate cricket body and revenues from IPL were to be removed from the Indian cricket boards revenues, IPL would emerge as the biggest revenue generator for global cricket – higher even than ICC & ACC revenues combined," he added.
There have been talks of persisting with the bilateral series between India and Australia in Australia if the conditions improve. "The importance of India to the world cricket economy cannot be overstressed. Outside of Australia and England, who have large domestic market deals, both valued at US$ 1b over a 4-year cycle, other cricket boards rely on Indian tours as part of bilateral fixtures to attract interest from Indian broadcasters," said Raman.