Stuart Broad reacts after Virat Kohli's verbal spat with James Anderson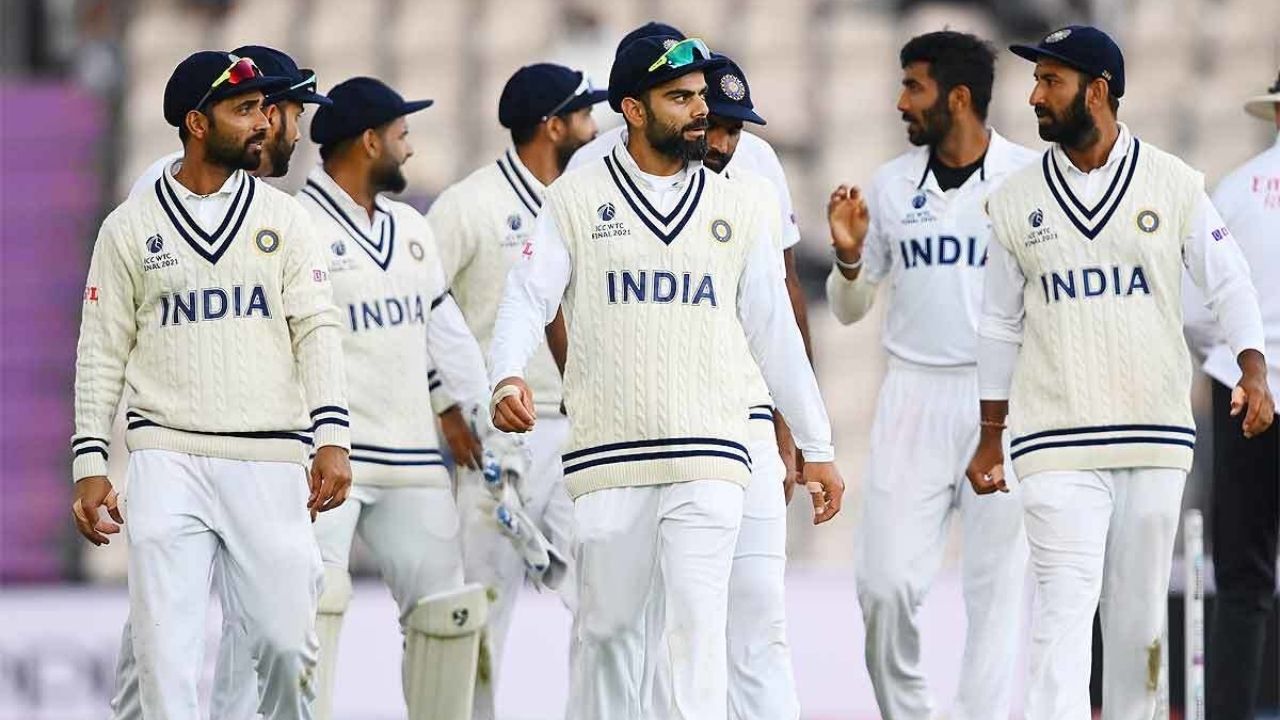 Indian skipper Virat Kohli and veteran England pacer James Anderson were involved in a heated exchange on the fourth day of the ongoing second Test at Lord's after the latter ran in his is follow-through on the middle of the pitch.
Billed as one of the modern era's most enthralling rivalry, Kohli did not fight with his bat this time around, as he had a go at Anderson verbally, expressing his displeasure. The incident occurred in the 17th over, when Anderson was delivering his ninth.
After he threw down the fourth ball, the Indian skipper said: "You swearing at me again are you? This isn't your fu****g backyard," as Anderson mouthed a few words himself after delivering the ball. As Anderson returned after delivering the fifth ball, the India captain continued: "chirp chirp chirp. This is what old age makes you."

Meanwhile, reacting to Kohli's remarks, Anderson's age-old accomplice Stuart Broad took to Twitter to appreciate "the fire", but also had a caveat for his Indian counterpart, not least because Anderson is playing his 25th Test at the venue. "The Lord's honours board suggests it's as close to Jimmy's backyard as Jimmy's actual backyard. Love the fire but that language will have him in trouble," read Broad's tweet.
Stuart Broad ruled out of the series
Broad, who was a part of the series-opener at Trent Bridge, has been ruled out of the entire series after enduring a grade three calf tear as he awkwardly landed on his right foot during the training session ahead of the second Test.
The pacer underwent an MRI scan in London on the eve of the Lord's Test that revealed his injury. England have included Saqib Mahmood as his cover. Broad took to his Instagram account and penned a long post after he was ruled out.
"Things can change so quickly. A moment before training all smiles then during the warm up, I jumped a hurdle, landed a bit awkwardly on my right ankle then the next step felt like I'd been whipped by a rope as hard as you can imagine on the back of my leg. I actually turned to @jimmya9 [James Anderson] & asked why he whipped me! but when I realised he was no where near me I knew I was in trouble. Scans say grade 3 calf," Broad wrote.

"All so innocuous. Season over & gutted to miss this India Test Series but a huge focus on Australia now. Going to take my time, no rush, baby steps & be the fittest I can be heading out there. Big focus in my brain," he added, before wishing well for his team for the long tour.