Sourav Ganguly recalls maiden Test ton against England in 1996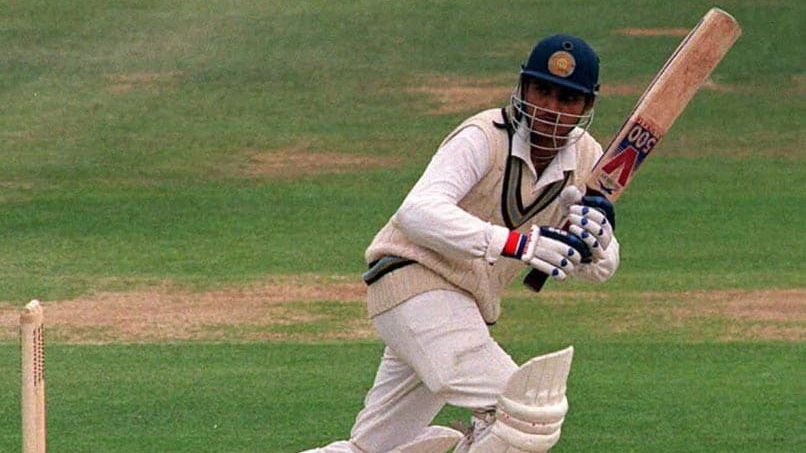 Former Indian skipper Sourav Ganguly is considered one of the most fearless and aggressive Indian batsmen and leader. During his glorious international career that spanned from 1992 to 2008, the veteran achieved a lot of laurels and went on to break and make many records.
However, it was only in June 1996 that the left-handed batsman received his Test cap. Playing his first Test match at the Lord's, Sourav faced 301 balls and scored 131 runs. He registered himself as only the third player to score a century on Test debut at the Lord's.
More than two decades after his Test debut, the current president of the BCCI opened up on the feelings he went through while playing at the Lord's. Ganguly revealed that the 'Home of Cricket' has always been a happy hunting ground for him and he was blessed to make his Test debut there. Speaking about his century, the 48-year-old added that it was a surreal moment for him to see a jam-packed stadium cheering for him.
"Not many get to play their first Test at the Lord's and I remember fielding at point- a packed stadium at the Lord's. And it has always been a happy hunting ground for me every time I have gone back since my debut. I was in awe of walking down the long room on the first day and luckily we fielded. 

"I got a 100 on a Saturday, which is probably the best day for Test cricket, with every seat being full. It was my Test debut and I got to a 100. They say it can't get better and the mindset of that Test match was remarkable. At the back-stands you get cheers for every shot you hit and then finishing at tea time on a 100 was special," Ganguly said on Star Sports.
It has been a fantastic journey and as a sportsman, as a cricketer: Sourav Ganguly
Further in the interaction, Ganguly talked about his journey from scoring a hundred on Test debut to leading the Indian team and now heading the BCCI. The veteran added that it is a wonderful feeling for him as he has been able to work for the development of the Indian cricket team.
"The entire journey, making a debut in 1996, getting a 100 at Lords. Then in few years, getting to captain India, getting to build a team probably people rated as good as anybody in the world with the successes. Seeing the national team develop, becoming a force all around the world started under your captaincy. 

"I feel very fortunate that during my tenure as a president, India won in Australia, 2-1, in a remarkable series. It has been a fantastic journey and as a sportsman, as a cricketer, you don't expect anything better than this," Ganguly concluded.