First Look: Poster of Mithali Raj's biopic finally released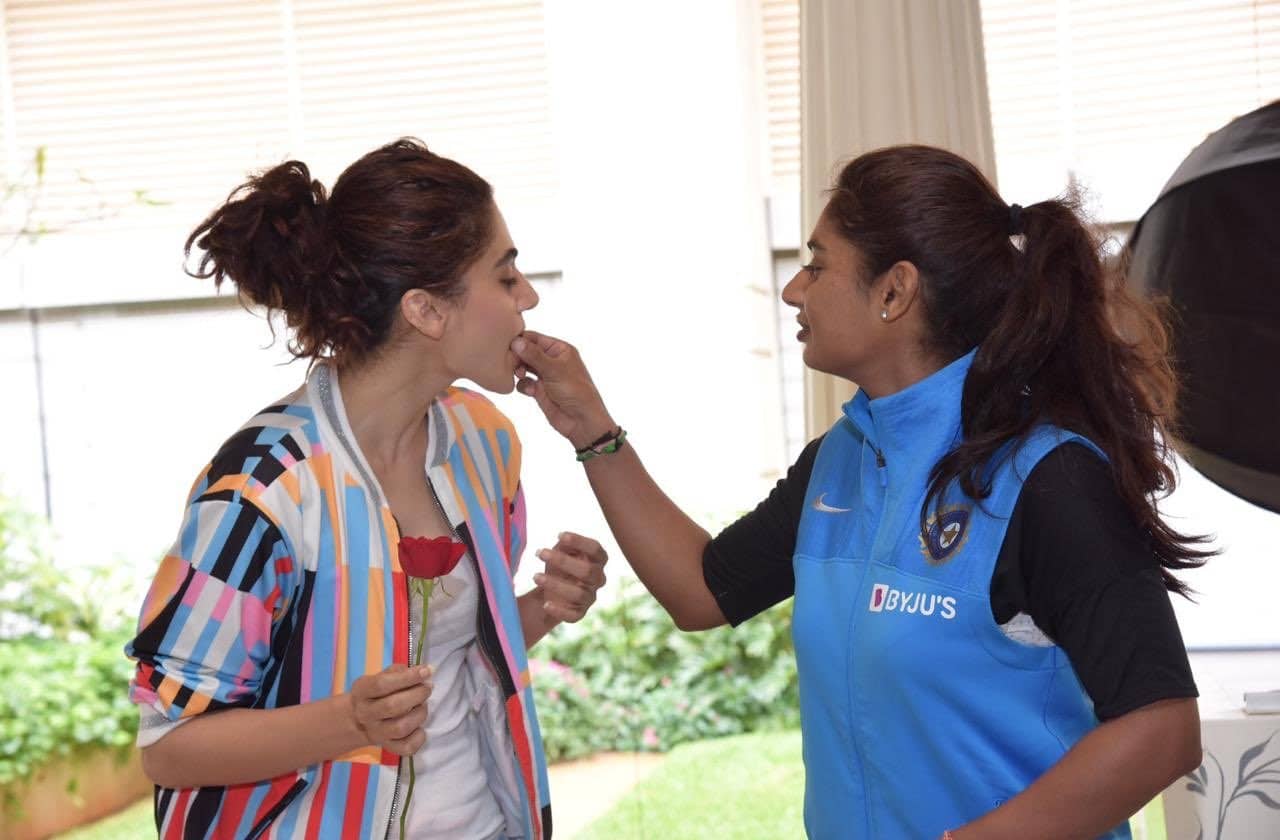 Indian women's cricket legend Mithali Raj is all set to be immortalized on the big screen. Her life story will be portrayed in a biopic where actress Taapsee Pannu will play the titular role. The movie has been named 'Shabaash Mithu' and is set to release on 5th February 2021. The movie will showcase the journey of how Mithali overcame the odds to become one of the greatest players in the history of women's cricket. It will be directed by renowned filmmaker Rahul Dholakia. Further casting details for the movie are yet to be released.
Also read: Twitter lauds India U-19 boys after their quarter-final thrashing of Australia
With the hype surrounding the movie after it was announced, people were eagerly awaiting the launch of the movie's first poster. And when the poster was finally revealed, it did not disappoint one bit. Taapsee, as expected, takes centre-stage in the poster. Looking eerily similar to Mithali, the actress can be seen donning the Indian jersey, playing a smashing shot. The poster was revealed by Taapsee herself on her Twitter account.
Here's what she tweeted:
"I have always been asked who's your favourite male cricketer but you should ask them who their favourite female cricketer is." The statement that made every cricket lover pause n introspect that do they love the game or the gender playing it.@M_Raj03 you are a 'Game Changer' pic.twitter.com/2VlxYpXmSM

— taapsee pannu (@taapsee) January 29, 2020
Mithali tweeted her excitement as well, stating that she couldn't wait to witness Taapsee tell her story on the big screen.
Thanks @taapsee !!
Looking forward to you bringing life to my story on the big screen! https://t.co/eXoODFw674

— Mithali Raj (@M_Raj03) January 29, 2020
Mithali Raj fans, how excited are you to witness her journey on the big screen?