SLC thanks Team India for completing the tour despite a COVID positive case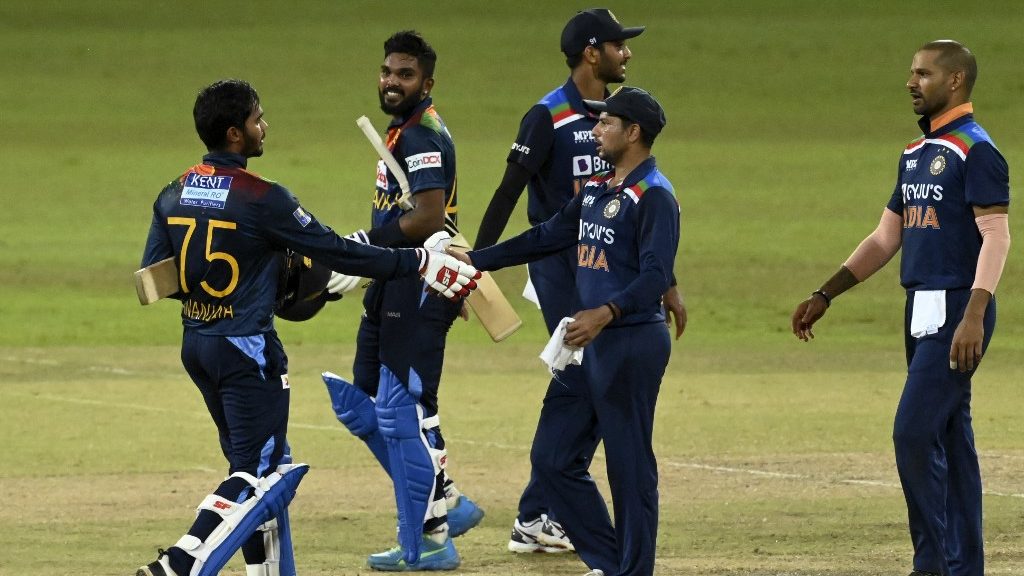 The ongoing pandemic has been causing certain concerns to conduct many series. Despite strict bio-bubble environments, the virus has been hitting the camps of the teams and raising issues. In the recently concluded Sri Lanka- India series too, Covid-19 brought in hurdles.
The Sri Lanka Cricket (SLC) has, however, come forward to praise the role of Rahul Dravid in ensuring that the series continued despite the setback. Krunal Pandya had tested positive ahead of the second T20I and had to be quarantined. After having been recognized as his close contacts, more than eight players were asked to undergo isolation as a precautionary measure.
The Indian side was thus left with exact 11 players to field for the remaining two T20Is. Mohan de Silva, the secretary of SLC feels that Rahul Dravid and the team could have easily gone back but they decided to go on with the series and pointed that the India coach on the tour understood the situation and considered the efforts SLC was taking.
"The most encouraging aspect of the whole Pandya episode was the role of the support staff of the Indian team, led by Rahul. If he wanted, he could have easily taken the team back to India. He was very accommodating and understood the situation. He appreciated the efforts we were taking and realized that we were doing our best to protect the boys from virus dangers with all bio-secure guidelines," the SLC official said as reported by Cricbuzz.
It was a very, very valuable tour for us: Sri Lanka Cricket Secretary
After Covid-19 hit the camp, the series was struck with uncertainties. However, the Indian team went with the bench strength they possessed. India had won the ODI series against Sri Lanka and had also secured victory in the first T20I.
However, the hosts outplayed the visitors in the remaining two T20Is as Sri Lanka clinched the series. With all the matches played in the white ball series, it proved valuable for the SLC as they reaped dividends of over 280 crore Sri Lankan rupees.
"It was a very, very valuable tour for us. We were looking forward to it for a long time. We were very grateful to BCCI top brass – Jay Shah and Sourav Ganguly – for acceding to our request to play three additional T20Is. Originally the tour was for only three ODIs. It enhanced the commercial value of the whole tour. We ended up earning almost $ 14.5 million. It is a huge boost to our finances," the SLC secretary added.