Shikhar Dhawan will not be India's first-choice opener for T20 World Cup, reckons Aakash Chopra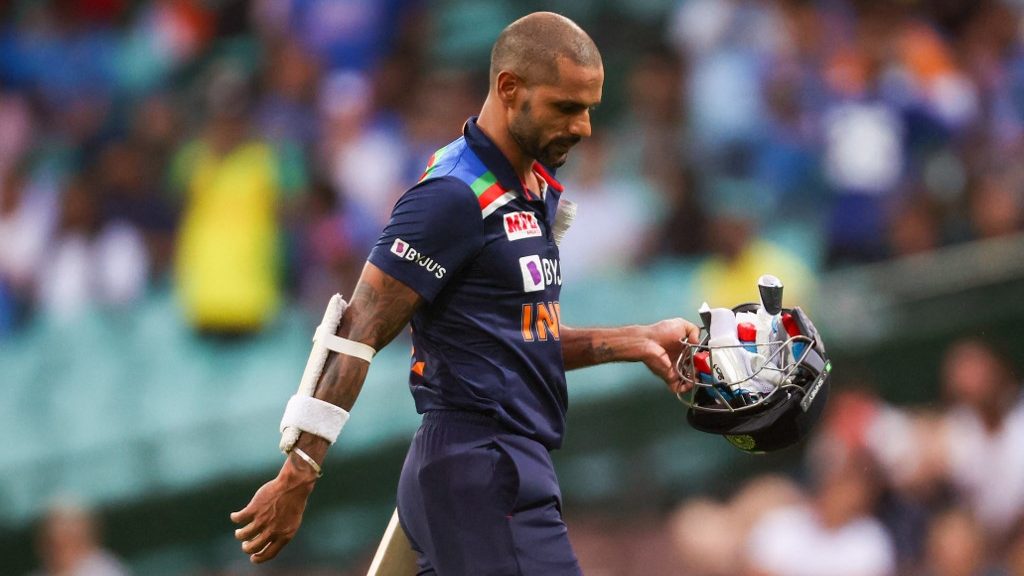 Shikhar Dhawan will be the captain during India's limited-overs series against Sri Lanka, which is set to begin on July 13. The team reached the island nation this week and is currently undergoing quarantine. This is the last chance for fringe players to showcase their potential as the ICC T20 World Cup is just four months away. The head coach of the team for the tour, Rahul Dravid spoke about giving chances to all the players and identify their potential option of two to three players as backup options in the marquee event which is supposedly going to take place in the UAE.
Dhawan, who had a good Indian Premier League (IPL) season with Delhi Capitals, is set to be the first-choice opener along with Rohit Sharma in the T20 World Cup. But cricketer-turned-expert Aakash Chopra feels India will not look at Dhawan as an option for the global event. This is not surprising as over the past one year, skipper Virat Kohli has preferred KL Rahul in the shortest format. The right-hand batter's strike rate of above 130 was a clincher for Kohli, who prefers an explosive option at the top of the order.
Hence, Chopra feels that Kohli and the management might stick with Rahul, and Dhawan might be left out from the playing XI.
Aakash Chopra does not rule out Shikhar Dhawan
"I feel the team might not be looking at him [Shikhar Dhawan]. It is just my thought because last when you played him in the T20Is, he played just one match and was dropped for four. That wasn't fair, to begin with," Chopra said on his YouTube channel.
The 43-year-old however concluded by saying that Dhawan may still be in the reckoning, due to BCCI naming him the captain for the white-ball tour against Sri Lanka.
"However, his IPL has been so good that you again want to go towards him but can't keep doing this, that you do one thing first and then the other thing. But they have made him the captain now, so if he does well, his name will be there in the list," Chopra added.