Sheldon Jackson quits Saurashtra to play for Puducherry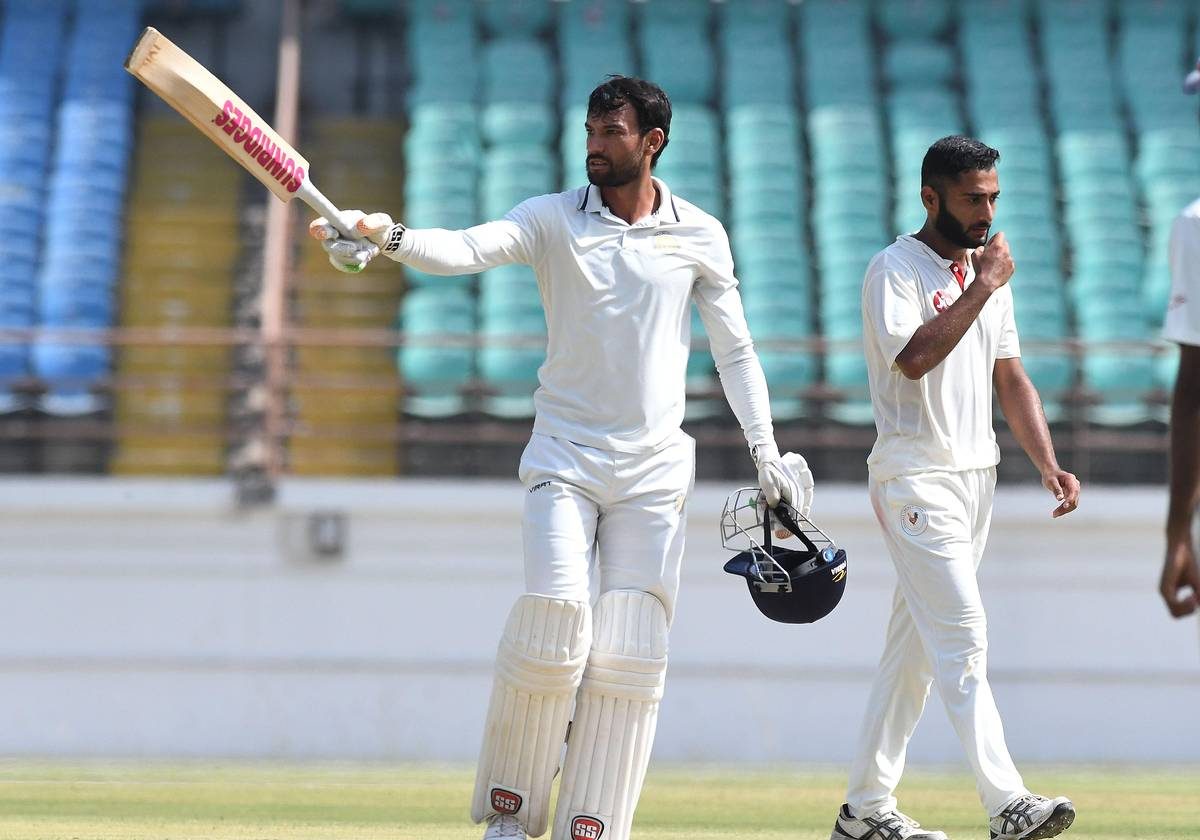 Batsman Sheldon Jackson has ended his nine-year association with Saurashtra, it was confirmed on Sunday (July 12). He will now be plying his trade for Puducherry in the upcoming domestic season. Jackson was one of the cornerstones of Saurashtra's maiden Ranji Trophy title win in 2019-20.
A right-handed batsman and occasional wicketkeeper, Jackson made his first-class debut for Saurashtra in 2011, five years after his List A debut. In the 2012-13 Ranji season, his consecutive centuries in the quarter-final and semi-final helped Saurashtra reach their first final. In 76 first-class matches so far, he has scored 5634 runs with a stunning average of 49.42. At the heart of Saurashtra's middle-order, the batsman slammed 19 hundreds and 27 fifties.
"Not easy for me"
"This has been one of the hardest decisions that I had to make and it's not been easy for me but I feel it's the right time for me to move on and play as a professional in some other team or state. All my life I will treasure playing for Saurashtra and I'm proud to be associated with Saurashtra Cricket," the 33-year-old batsman said.

"The journey so far has been fantastic and I am thankful to everyone at Saurashtra Cricket Association for standing by my side in my good and bad time. I am very thankful to Mr Niranjan Shah (SCA Secretary) and Mr Jaydev Shah (SCA President) who have been father figures to me on and off the field and have been my constant support in my times of darkness and when I was low in my performance," he added.
Boost for Puducherry
Jackson's addition has boosted the Puducherry team even further, with the likes of pacer Pankaj Singh and batsman Paras Dogra already part of the setup. Last year, Puducherry signed R Vinay Kumar as player-mentor for one season, following which they released the Karnataka veteran. Former Mumbai and India bowler Avishkar Salvi has also been roped in as the head coach.
"Sheldon is a great batter who won the Ranji Trophy for Saurashtra on his own last season and was one of the top batsmen in domestic cricket. Both Sheldon and Dogra score close to 1000 runs every season in the Ranji Trophy and Pankaj Singh gets around 45 wickets every year on an average. Puducherry have enough resources this season to do well and qualify for the Ranji Trophy quarterfinals and take it forward from there," said the secretary of the Cricket Association of Puducherry, V Chandran.