Shaun Tait opines on why modern day pacers fail to clock 150 kmph mark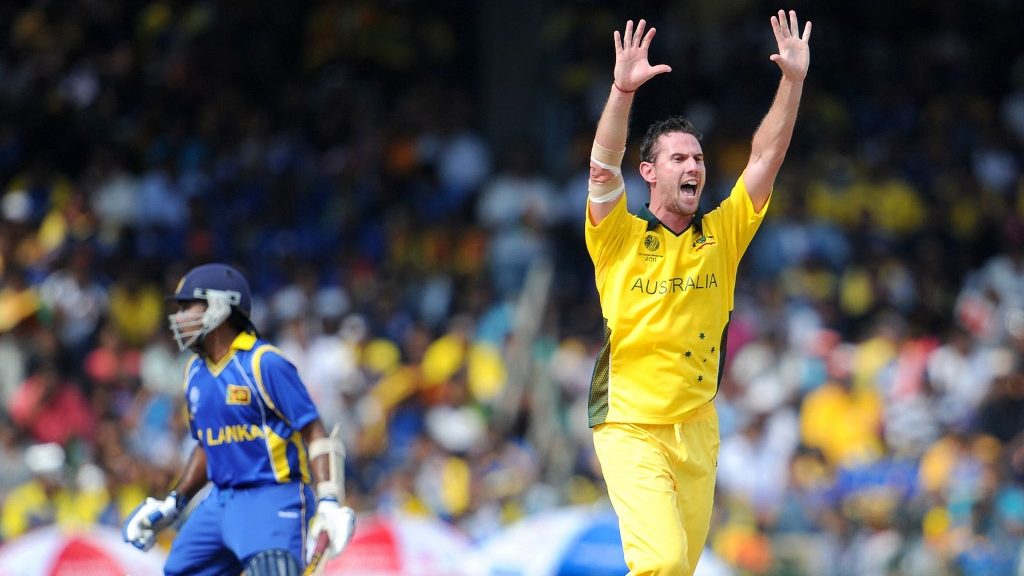 Former Australian speedster Shaun Tait recently opened up on why modern-day pacers struggle to breach the 150 kmph mark. Tait played 59 international matches for Australia and used to produce over 150 kmph and even 160 kmph mark. However, today's pacers struggle to get there and Tait stated detailed analysis behind the same.
Tait added that express pacers like Bret Lee and Shoaib Akhtar used to clock high speeds because they had their say in their programming. However, today's pacers don't have their inputs in 'robot-like' training programs and they are being spoon-fed by their team physios.
Tait further added that back in those times, bowlers used to take the onus of their careers and decided what to do and what not to. Today there are being told everything by team physios and managers. The bowlers should decide his off days and just not be randomly told to take a break on any given day, reckoned Tait.
"I can talk about this for an hour. I think anywhere you go right now, bowling programs are very similar, workload, programs, you have to do this, you have to do that. Whereas when I played, before that Shoaib and Brett Lee, our programs were there but we had a big input into them. We were not faced with almost like a robot-type thing."
You are not being told by people what to do all the time: Shaun Tait
"You are not doing the same thing, day in, day out. You are not being told by people what to do all the time. You are taking a bit of onus on your career and doing what feels good for your body," said Tait in a chat with Sportskeeda.
The Australian pacer also made a point to add that a lot of professionalism is also hurting bowlers these days. He added that training earlier wasn't very well structured where they used to do a lot of activities. However, now, the bowlers are told to bowl a certain amount of balls and there are people who have jobs for the specific purpose only.