Shane Watson voices against falling standard of Big Bash League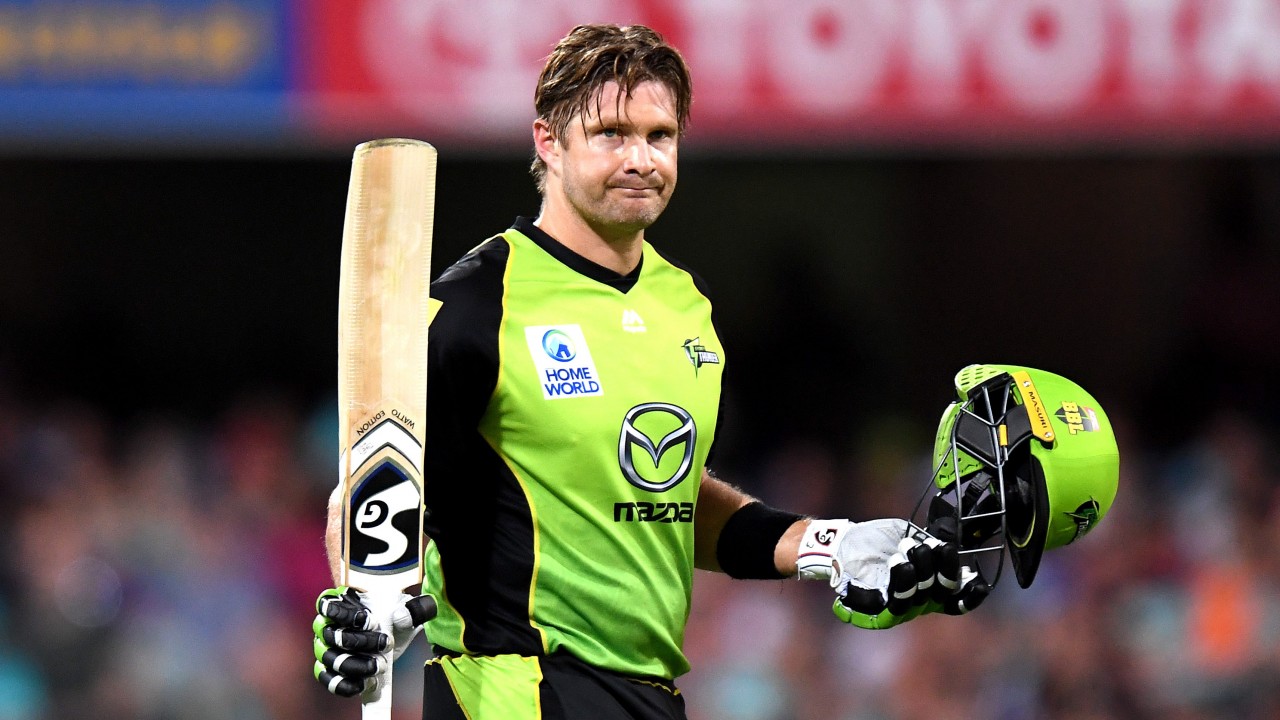 Former Australian all-rounder Shane Watson feels that the quality of cricket has been sacrificed for adding gimmicks in Australia's T20 League – the Big Bash League. The 38-year old also spoke about other problems that the BBL is facing such as extended scheduling and inadequate participation of international cricketers. He feels both the IPL (Indian Premier League) and PSL (Pakistan Super League) are qualitatively better than the Australian T20 league.
Also read: Yuvraj Singh reveals he wanted to 'run away' from this IPL franchise!
Writing in his latest post titled "Let's save our beloved BBL before it's too late……", Watson narrated his personal experiences on T20Stars blog. Speaking about BBL 2019-20, the all-rounder said that his fears about poor scheduling came to the fore. He reminisced about the time when the T20 competition used to be the 'envy' of other cricket boards.
"The BBL a few years ago was the envy of all cricket boards around the world. I was so fortunate to play the Big Bash League when so many of the games were very close to sellouts," the Australian added. However, with the number of matches increased, the interest waned. "Families only have a certain amount of money and time to come out to the games, so when it was 5 home games, I am sure they were much more open to coming along. Now with 7 home games, families are going to have to pick and choose their games more carefully," Watson explained.
Praising other T20 leagues, the former Australian said, "The one thing that the IPL and PSL do is make the quality of the cricket, the product, the number one priority. They know that if this is of the highest quality possible, then the longevity of the tournament and the commercial growth and success will look after itself…This is where the BBL has really lost its way. The quality of the cricket has been put on the back burner in the Big Bash and the entertainment gimmicks have been brought to the forefront."
In the end, Watson offered a four-point solution. His first alternative was to reduce the number of group matches for every team from 14 to 10. The second was to improve the quality of wickets to facilitate world-class cricket. Also, to allow 3 or 4 overseas cricketers to strengthen the teams. The last suggestion was to stop interviewing players in the middle of the game which distracted them and led to a loss in quality of cricket.