Sachin would never lose focus by talking to me: Shoaib Akhtar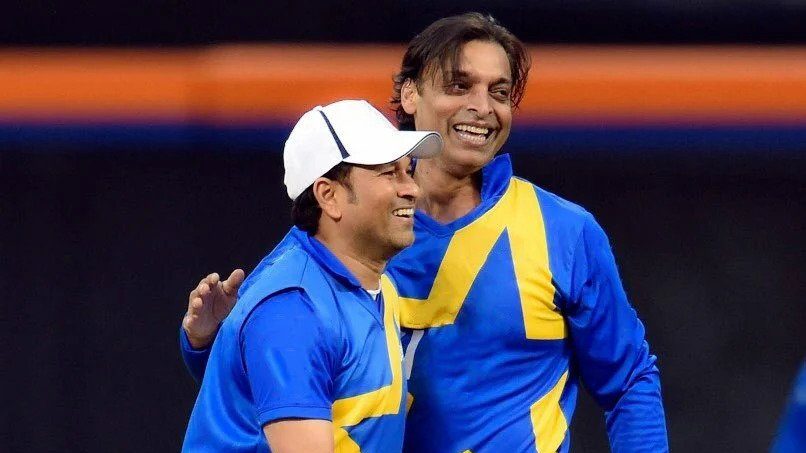 Back in his heyday, Master Blaster Sachin Tendulkar faced quite a few world-class bowlers, both in the pace and spin departments. Right from Glenn McGrath to Shane Warne, he overcame them all with utmost confidence. But amongst them all, his on-field rivalry against Shoaib Akhtar remains the most talked-about duels in international cricket even today.
Talking to former India cricketer Sanjay Manjrekar on an ESPNCricinfo videocast, the Pakistani speedster recalled his playing days and expressed his feelings for the Indian batting legend.
 "A couple of batsmen would never speak to me. Sachin would never lose his focus by talking to me," Akhtar said.

"People used to say that Sachin and I used to compete against each other, but we never abused each other. I used to respect him as a great batsman and I used to look at him as a great competitor," he added.
Akhtar also spoke about the 2006 India vs Pakistan Faislabad Test, where he said he troubled Tendulkar by bowling nasty bouncers. The Test ended in a draw but Akhtar had dismissed the India batsman for 14 in the first innings.
"But I used to work him out. I used to know where Sachin was injured. In Faisalabad (2006) Test, I knew he had an elbow injury and I knew he couldn't hook or pull the ball, so I kept bowling bouncers at him," he said.
The former Pakistani pacer has always been vocal about his thoughts on the current crop of players, especially from his own country. In the video chat, he stressed on the importance of playing Test cricket back in his days and advised youngsters to aim for the same.