Sachin Tendulkar's 2011 World Cup moment in the race to win Laureus Awards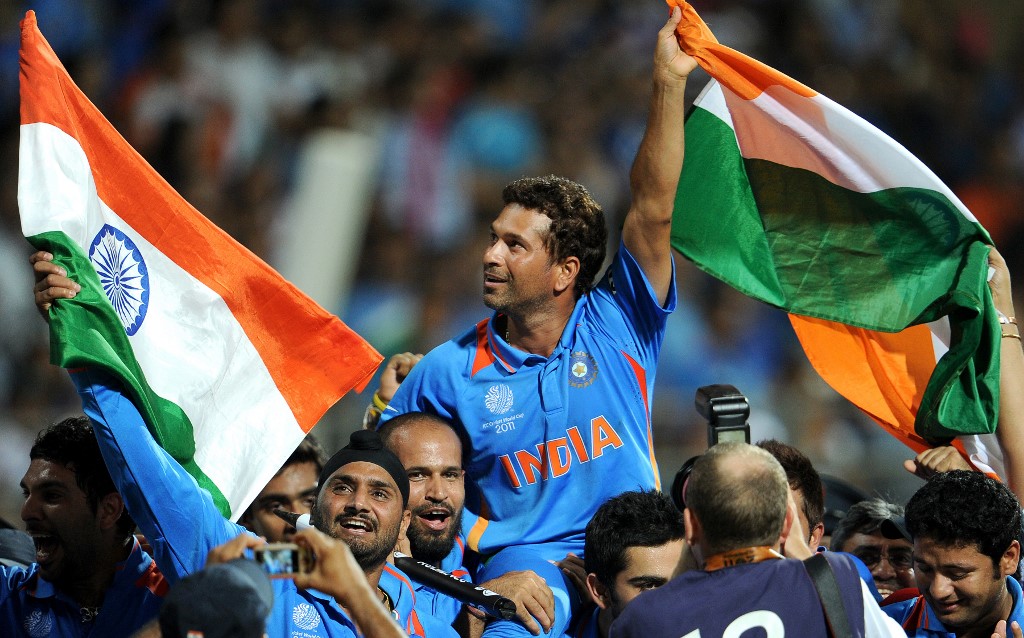 Cricket legend Sachin Tendulkar has been nominated for the prestigious Laureus World Sports Awards. The Master Blaster is among the five contenders for the greatest Laureus Sporting Moment 2000-2020 Award. The moment titled 'Carried On the Shoulders Of A Nation' refers to Team India's glorious 2011 ICC World Cup triumph at the Wankhede Stadium in Mumbai.
The victory was of great significance for the whole nation as well as Sachin. After years of hard work, Sachin finally laid his hands on the World Cup trophy in his sixth attempt. After the win, the whole Indian team paraded Sachin around the stadium in a moment which has been etched in sporting history forever.
The final round of voting will end on 16th February, with Sachin being among the final five contenders. The winner of the award will be announced a day later on 17th February in a glitzy ceremony in Berlin.
What are the Laureus World Sports Awards?
Instituted in 1999, it recognises the finest performances and achievements in sports. Some of the categories include World Sportsman and Sportswoman of the Year, World Team of the Year and the World Breakthrough of the Year. Such is the prestige of the awards, that it is widely regarded as the 'Oscars for Sports'.
Who are the past winners?
Some of the biggest names in sporting history have been honoured with the Laureus Awards. Some of the legendary names who have won the award include tennis legends Roger Federer and Serena Williams, sprint superstar Usain Bolt, golf maestro Tiger Woods and 7-time F1 World Champion Michael Schumacher.
Who are the other nominees?
The four other nominees in Laureus Sporting Moment 2000-2020 Award category are Brazilian football club Chapecoense, South African swimmer Natalie du Toit, Chinese mountaineer Xia Boyu and Formula 2 driver Mick Schumacher.
Vote Now – http://bit.ly/LaureusForSachin