'Sachin Tendulkar's straight drive, Rohit Sharma's pull shot' – Dinesh Karthik builds his perfect batsman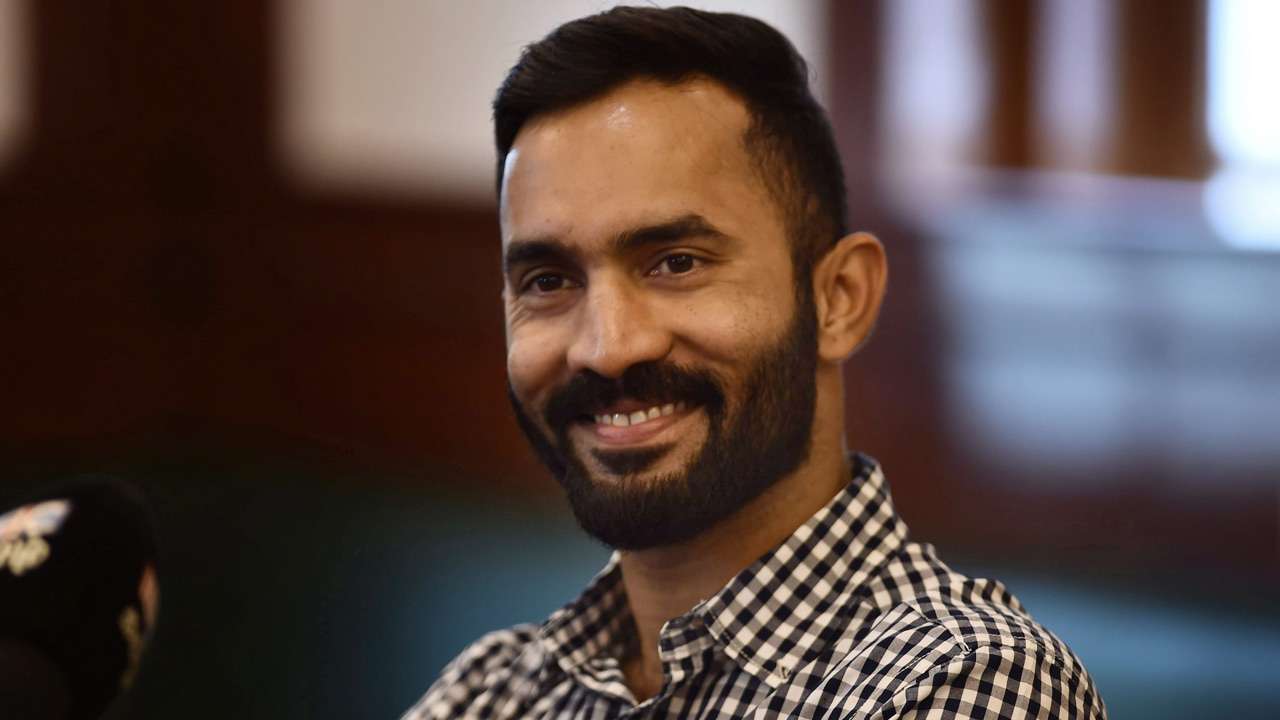 Dinesh Karthik is a veteran of Indian cricket and has been on the road for more than a decade and a half now. The 36-year-old cricketer represented the Indian side in 26 Tests, 94 ODIs, and 32 T20Is in his career.
Karthik picked his 'perfect batter' in a video aired by Cricinfo. Karthik felt that nobody plays the straight drive better than Sachin Tendulkar, while he chose Virat Kohli as the best exponent of the cover drive.
For the cut shot, Karthik chose former Indian batting legend Virender Sehwag, while he went with Eoin Morgan and Rishabh Pant as the best players of the reverse sweep.
"For the straight drive, it would be Sachin Tendulkar. That is one of my favourite shots, and I think he played it the best ever. I don't think there is anybody who has played the cover drive better than Virat Kohli. The beauty of his cover drive is there is something called extension of arms, which creates the power for the ball to pierce any infield, and he does it effortlessly. Talking about Viru Bhai, I have enjoyed watching him bat in Test cricket, and just for that, I think I need him to be a part of my brilliant stroke maker list. For the reverse sweep, for fast bowlers, I will go with Rishabh Pant and for spinners, I will go with Morgan. Why I say Morgan is because he has made it such an important part of his repertoire, and a lot of times, they have to move a sweeper cover and keep them especially for this reverse sweep, and it has been his go-to shot."
Jos Buttler plays a fabulous scoop shot: Dinesh Karthik
Dinesh Karthik further reckoned that Jos Buttler is the best player of the scoop and added that he enjoys watching the England batsman play it. While Karthik picked Marcus Trescothick as the best exponent of the sweep shot, he picked Rohit Sharma as the best puller of the game. Karthik concluded by stating that nobody hits the six down the ground better than Kieron Pollard, and the West Indian has mastered the art of hitting a straight six.
"Jos Buttler, I think he plays a fabulous scoop and gets into great positions. I play the scoop with the older ball. Buttler has made it a shot of his own with the new ball. It puts a lot of pressure on the opponent captains, just by trying to keep your fine leg that much finer, because every time he bats he can hit any ball he wants. I have enjoyed watching him play that shot. Marcus Trescothick was one of the fabulous sweepers of the game, and he is one of those batsmen who can sweep all the way from behind the wicket keeper's right butt to the umpire's left butt. I don't think there has been an Indian batsman ever to play that pull shot better. I have an advice for any bowler bowling to Rohit Sharma, don't bowl short to him, rather go full. I must admit that I enjoy Pollard hitting sixes down the ground, and his ability to just instinctively, any team no matter who you are, if you bowl it just slightly up, he just hits through the line, and I think that he has mastered that art really well," concluded Karthik.