Sachin Tendulkar to face off against Brian Lara in Road Safety World Series opener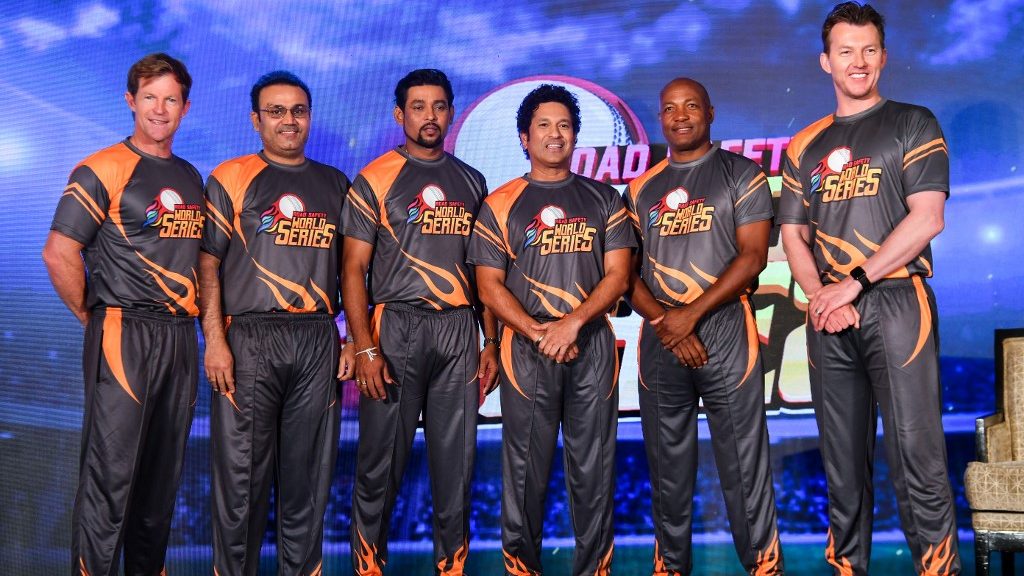 Master Blaster Sachin Tendulkar will face off against Caribbean legend Brian Lara in the Road Safety World Series opener. Two of the greatest batsmen of all-time will represent their respective teams – India Legends and West Indies legends. The opening match of the tournament will take place at the Wankhede Stadium on March 7th.
The tournament would allow the fans to witness some of the biggest legends in action again. The Road Safety World Series T20 tournament will give the spectators the opportunity to watch the likes of Sachin Tendulkar, Brian Lara, Brett Lee and Muttiah Muralitharan work their magic on the field once again. Other big names who will be in action include Virender Sehwag, Zaheer Khan, Yuvraj Singh, Jonty Rhodes, Brad Hodge, Shivnarine Chanderpaul, Tillakaratne Dilshan and Ajantha Mendis.
Also read: Here's all you need to know about Road Safety World Series T20 League
The much-awaited tournament will take place between 7th to 22nd March. There will be five teams participating in the tournament – India,  Australia, Sri Lanka, South Africa and West Indies.
As per the schedule of the tournament, a total of 11 matches will be held across 4 venues. The MCA Stadium in Pune (4 matches), DY Patil Stadium in Navi Mumbai (4 matches), Wankhede Stadium (4 matches) and Brabourne Stadium (final) in Mumbai will host the matches. All the games will commence at 7 pm IST.
For a good cause
The high-profile tournament will be a venture between Professional Management Group and the Road Safety Cell of the Maharashtra government. Sachin is the brand ambassador of the tournament while the legendary Sunil Gavaskar has been appointed its commissioner.
The organizers aim to bring to light how the nation of India has ranked highest in the number of unfortunate deaths caused by various road accidents. Some percentage of the profits made from the league will go to the charitable institute of 'Shant Bharat Surakshit Bharat'. Their primary aim is to increase road safety awareness in the country.