Sachin Tendulkar inaugurates pavilion named after him at the MIG Club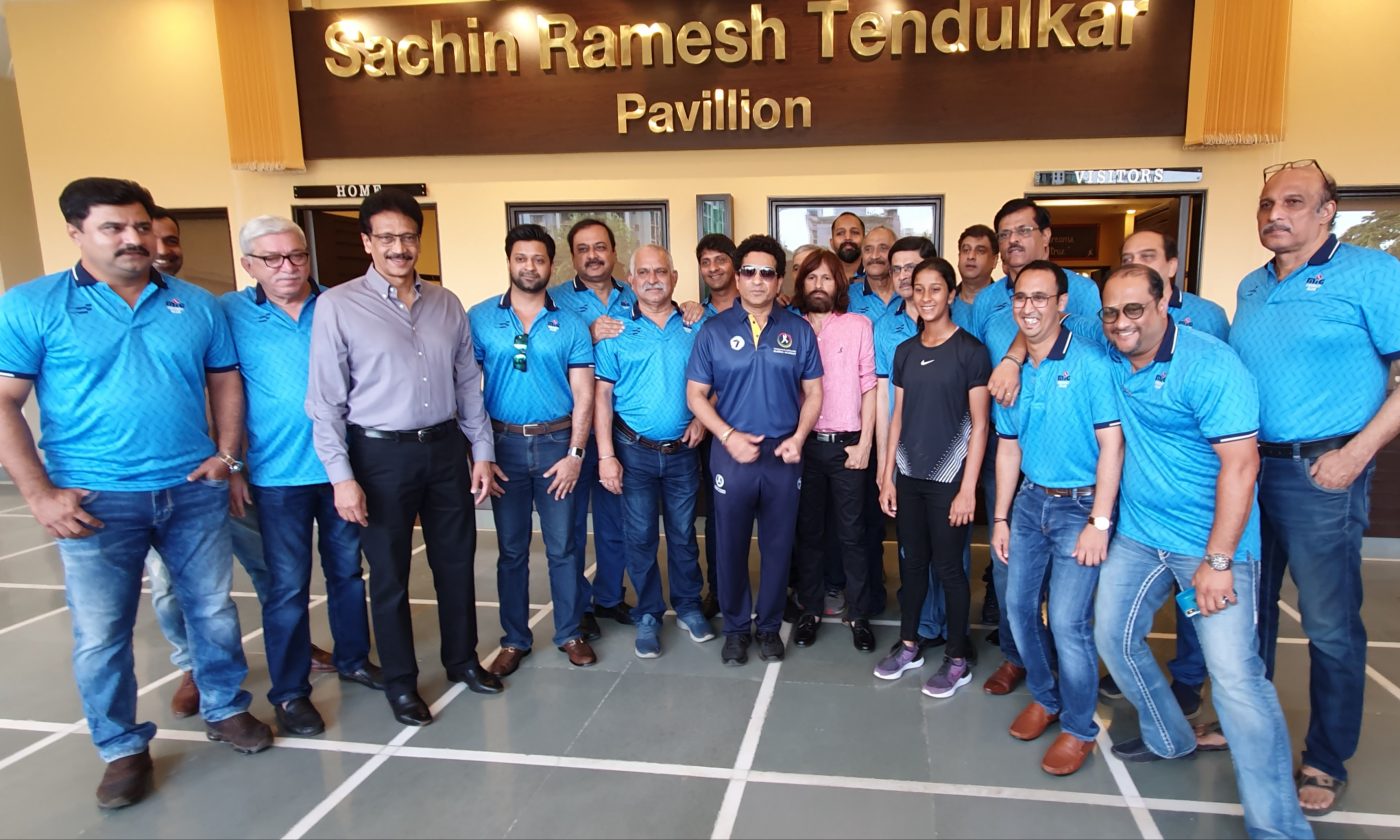 Sachin Tendulkar and Mumbai maidans is an unbreakable bond. The relation got even stronger as one of his boyhood clubs, MIG Club decided to name a pavilion after the Indian legend. Today, Sachin himself inaugurated the club pavilion named after him.
"I am really excited because we are standing in the ground where the pavilion has been named after me. That makes me feel special," Sachin said while speaking to Sportstar.
Cricket's highest run-getter said that the MIG club ground was the 'first proper cricket ground' that he had played on. Taking a trip down memory lane, Sachin expressed his amazement at having his name on the pavilion board.
"If somebody [had] asked me 37-38 years ago that a pavilion will be named after you and it [would] have your photographs inside, I would have been ecstatic. The feeling hasn't changed. I am really happy and ecstatic," the master blaster revealed.
Sachin was at the Bandra ground to play a part in his joint venture with the Middlesex County Cricket Club, Tendulkar Middlesex Global Academy (TMGA) camp.
"I am just excited to be back on the cricket field. Learning never stops, no matter at what stage of your career [you are in], no matter how many years and days you have spent in the cricket field, learning never stops," said Sachin.
The batting legend was also joined by his elder brother, Ajit Tendulkar, at the MIG ground. Sharing a fascinating anecdote, Sachin revived memories when the brothers played against each other for the first time.
"At that time MIG had a single-wicket tournament. Along with me, Ajit also played. We were both in different pools and were progressing in our pools and eventually in semifinals we met each other. It was on this ground, and I think that was the only time we played against each other officially," Sachin remembered.
Sachin then shed some more light on how Ajit instructed him to bat on while both did not want to win.
"He started deliberately coming up with no-balls and wide balls and I responded to that. I deliberately did defence. Nobody does defence in single-wicket tournaments. Just that one look conveyed everything. He said you just bat. This is what happens when your older brother tells you — you have to follow the instructions. And which continues even today, so I had to do that, and I won and he lost the game. Both of us wanted the same results. Unfortunately, the result went in my favour. I reached the finals," Tendulkar recalled.
The cricket coaching camp will be held at the MIG Cricket Club till Sunday (5th May). Along with Sachin, former Indian cricketer Vinod Kambli will also be in attendance. The camp will move to DY Patil Sports Centre in Navi Mumbai from 9 May to 12 May.