Sachin Tendulkar heapes praise on little kid's deceptive leg-spin bowling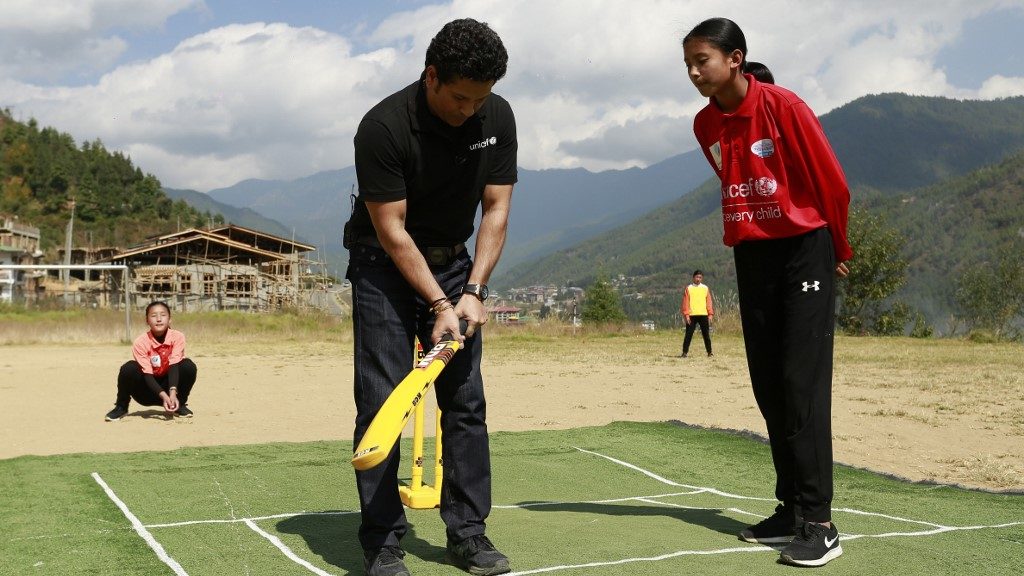 Indian cricket legend Sachin Tendulkar' love for the game of cricket has been evident over the years. He's pretty active on social media, expressing opinions on different topics and various aspects of the game. Tendulkar has also been reacting to viral cricket videos, lauding cricket lovers.
On Thursday (October 14), Tendulkar took to Twitter and shared a video of kids playing cricket in a street. The video apparently showed a kid bamboozling batters with his leg-break bowling. The child seemed well-versed with the art as he bowled several sorts of deliveries. While his traditional leg-breaks spinning away from the batters, his googlies were coming in.
Several people faced him in the clip but none were able to execute a convincing shot. The kid also hit the stumps a couple of times. It has to be noted that the child was bowling over the arm. Hence, his deliveries were pretty legitimate as per the norms of professional cricket.
Sachin Tendulkar impressed by the kid's passion
Tendulkar was left amazed after coming across the clip as he lauded the kid's passion. The Indian legend also informed that one of his friends shared the video with him.
Wow! 😯

Received this video from a friend…

It's brilliant. The love and passion this little boy has for the game is evident.#CricketTwitter pic.twitter.com/q8BLqWVVl2

— Sachin Tendulkar (@sachin_rt) October 14, 2021
The comment section got flooded in no time as fans were also impressed by the kid. Tendulkar was also lauded for promoting young talent.