SA vs ENG: Faf du Plessis addresses retirement rumours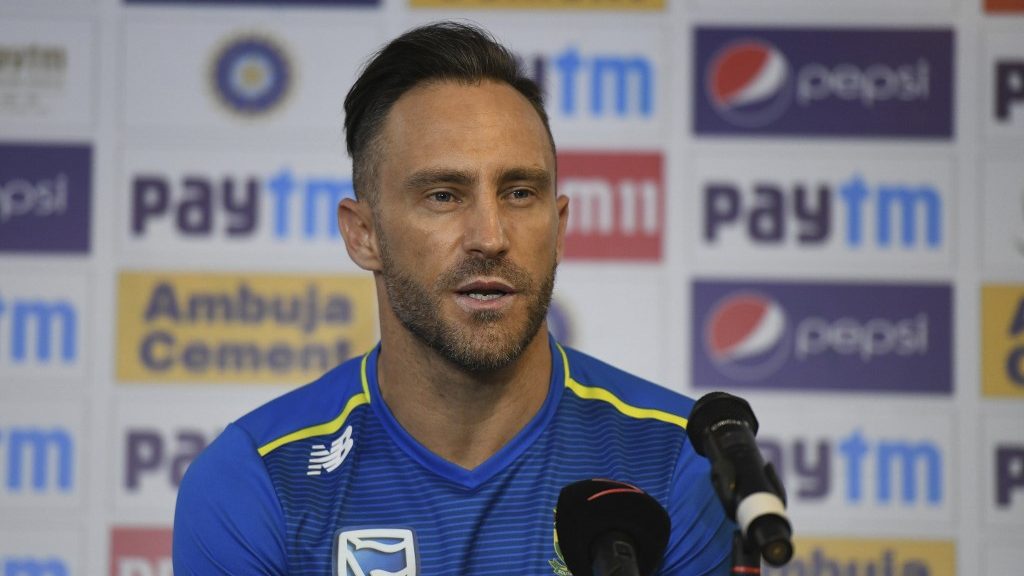 After a crushing defeat against England in Port Elizabeth, the pressure is firmly on South African skipper Faf du Plessis. The result led to England taking a 2-1 lead in the series, with all to play for in the final Test in Johannesburg. The Proteas captain has been criticized for his poor leadership as well as dwindling form with the bat. With speculation around his future growing, du Plessis has admitted that the match at the Wanderers could be his final Test at home.
Quipped on the possibility of the Johannesburg Test being his final hurrah, du Plessis said addressing the media:
"Yes, most definitely, it is a possibility. What I didn't want to do is make a decision on emotion or where we are as a team. There isn't a lot of Test cricket left this year. There's one massive Test where we need everyone to be as strong as possible to try and draw the series. After that, there is quite a big gap and there is an opportunity then to release some of the captaincy when it comes to giving guys opportunities especially in one-day cricket."
Quitting during the series out of the equation
Some people speculated that du Plessis could step down in the middle of the series after his side were left trailing. But the middle-order batsman was firm that quitting and leaving the team hanging was not his style and never an option. Further elaborating, he added:
"If you leave the team when they need you most, that's not my style. One thing that I've always shown is that I have been under pressure a lot of times as a player and I've come through those times. In tough circumstances, I've played my best innings. I think that speaks for itself. I can't leave the team when they need me most, as one of the leaders in the team. We are in a transition, but I can't do it forever and it has been chipping away. For now, it's what we need. I think it will make it worse if I say I'm out."
The incumbent South African skipper concluded that he will take a final call on his future after the T20 World Cup this year in Australia:
"It's just about trying to be the strongest leader that I can be for the team. For now, that's committing to this series. The worst thing a leader can do is pull the plug mid-series and say, 'Sorry boys, I am out. I've had enough.' I don't think that's what's leadership is about. You have to stick through the tough times as well. After the T20 World Cup, I will reassess where I am."
The final Test of the series between South Africa and England will be played between January 24th and 28th.