Ruling down under: Most Test wickets by Indian bowlers in Australia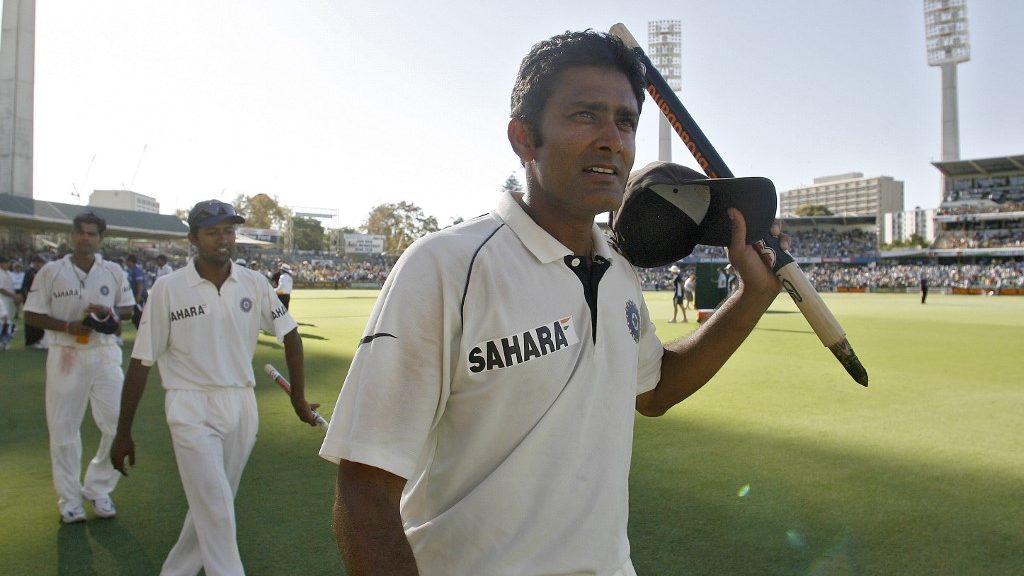 Historically, Australia has been a tricky country for the Asian bowlers as the hard decks down under make things worse especially for spinners. The trend has got to Indian bowlers as well which is why India had to wait until 2018-19 for their maiden Test series win in Australia. Very few bowlers have managed to earn success individually on Australian soil due to the quality in their bowling or the experience earned by touring Australia more times.
Here are the Indian players with most wickets in Test cricket on Australian soil:
4) 31 wickets by Erapalli Prasanna, Ishant Sharma and Mohammed Shami:
Erapalli Prasanna, Ishant Sharma and Mohammed Shami share 4th spot in the list of most wickets for India on the Australian soil. Off-spinner Prasanna took a total of 31 wickets in the eight Test matches he played across two tours. He bagged 25 wickets in his first tour of Australia itself in 1967-68 but only six scalps in 1977-78 which also turned out to be his career's penultimate Test series.
Ishant Sharma's 31 wickets came in 13 matches he played across four different Australian tours. The lanky pacer could average 48.54 at a strike rate of 87.9 and failed to pick even one 5-wicket haul. However, another current pacer Mohammed Shami took 35 wickets across seven Tests only. He took 16 wickets during India's victorious 2018-19 tour with help of a 6-wicket haul in Perth.
3) 35 wickets by Bishen Singh Bedi:
Bishen Singh Bedi played a key role in India's success during the 1977-78 tour of Australia where they won two Test matches. The 5-match Test series during that tour ended with a scoreline of 3-2 in Australia's favour. India finished 48 runs short of what could have been their first-ever Test series win down under.
Bedi, the Indian captain on the tour, claimed 31 wickets with help of three 5-wicket hauls. He bagged a 10-wicket match haul in Perth but Aussies won the game by two wickets. Bishen took a total of 35 wickets in Tests on the Australia tour as he picked four more scalps in the 1967-68 tour where he played two Tests.
2) 49 wickets by Anil Kumble:
He had a beautiful & skillful art to weave a web around the batsmen❤
That high arm action with a lovely jump
The guile to deceive the batsmen in the air & off the pitch😍

A Jumbo Champion💯#NSGRemembers @anilkumble1074 & his 12 wicket haul @ Sydney '04pic.twitter.com/S8nEnmPL4e

— North Stand Gang – Wankhede (@NorthStandGang) November 21, 2020
Anil Kumble, with 49 wickets, is not only the most successful Indian spinner in Test cricket on Australian soil but also the most successful spin bowler from Asia. The 2003-04 tour was a pretty good one for Kumble who took 24 wickets in the three matches he played with help of three 5-wicket hauls. In the decider Test hosted by Sydney, the leg-spinner bagged 12 wickets including an 8-wicket haul in the first essay. Kumble also had 20 wickets to his name during the 2007-08 tour under his captaincy where he claimed a 5-fer on the Boxing Day.
1) 51 wickets by Kapil Dev:
Kapil Dev holds the Indian record for picking the most number of Test wickets in Australia as the former all-rounder bagged a total of 51 wickets. Kapil Dev has been in Australia on three different tours where he played 11 Test matches and picked as many as five 5-wicket hauls. Kapil Dev's bowling average in Test cricket on Australian soil is five runs less than his career Test bowling average of 24.58. Kapil also bagged an 8-wicket haul on Australian soil during the 1985 Adelaide Test under his own captaincy.