Riyan Parag opines on what he told Mustafizur Rahman during the penultimate over of RR vs PBKS game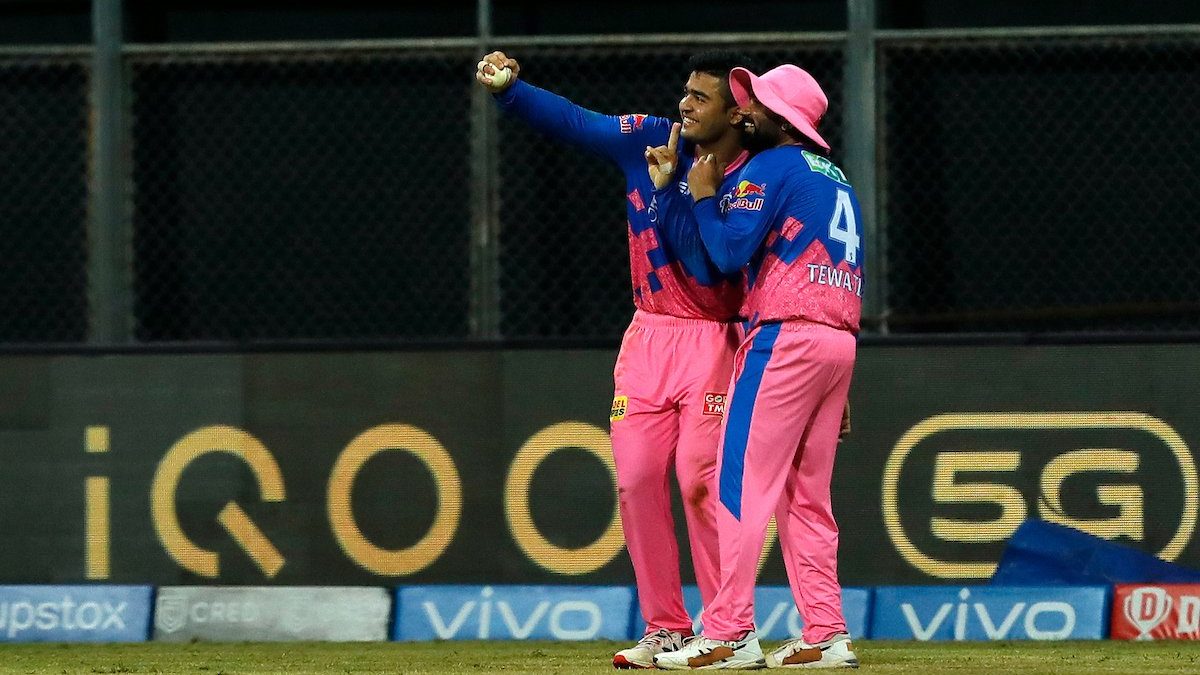 The match 32 between Rajasthan Royals (RR) and Punjab Kings (PBKS) in the Indian Premier League (IPL) turned out to be an absolute thriller with the former winning the match by just two runs. But things were tense for RR as they had to defend only four runs of the last over. But the match could have been over in the penultimate over itself, had Mustafizur Rahaman bowled a poor over.
In that case, Roayals' Riyan Parag's timely message to Rahman was duly followed by him. PBKS were cruising along nicely and needed only eight of the final two overs to overhaul the target of 186 set by RR. As with PBKS, they choked and lost the match with six wickets remaining.
It all started with Rahman keeping things tight by bowling perfect wide Yorkers. Speaking about that superb over, Parag revealed that he told the left-arm pacer to try and take the match to the final over, even when the task looked a bit difficult.
"Cricket is a really funny game. We were in the driver's seat after the first innings. But we were poor in the field and the game was slipping away from us. But in the 19th over, I was at mid-off and I told Mustafizur (Rahman) – don't let it finish in this over and we have a chance with Kartik (Tyagi) bowling the 20th," Parag said at the post-match conference.
Kartik Tyagi's over was the finest spell I have seen: Riyan Parag
Although Rahman bowled s sensational 19th over. The match yet seemed to be in favor of PBKS as they only needed four. RR skipper Sanju Samson tasked the responsibility to young pacer Kartik Tyagi. The young Indian pacer kept his composure and ended by giving just two runs. Parag was effusive in praise of Tyagi's last over and called it as the finest spell of fast bowling he has seen so far.
"It is the No. 1 spell I have seen in all of my cricketing career. I hope he does it in the rest of the games too and wins us more matches. Those boys (Mustafizur and Tyagi) were insane. Defending eight runs off the last two overs, it was just incredible," Parag added.