Reports: Ollie Robinson denied passage by few India players at Lord's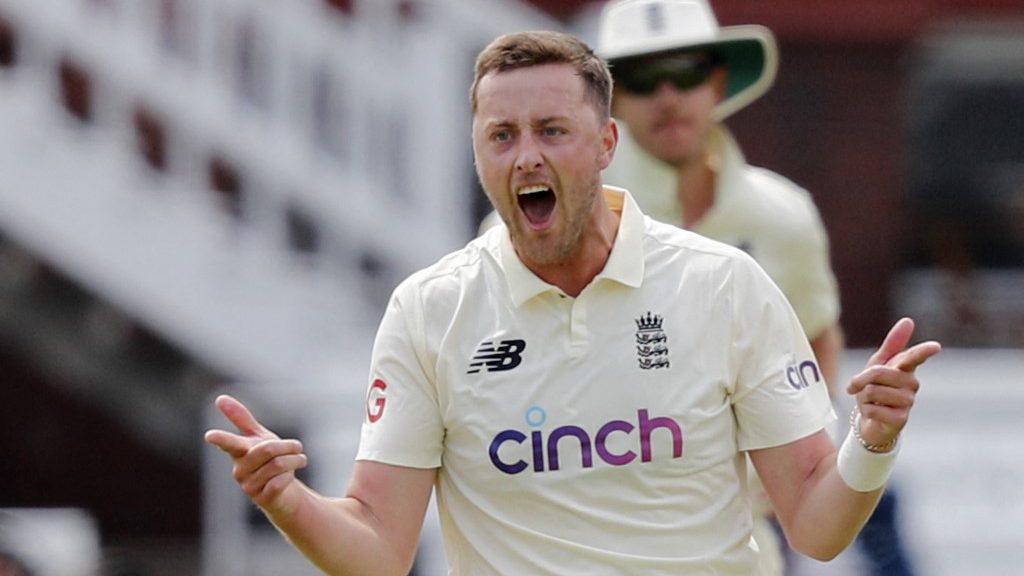 Although India produced a fantastic performance in the second Test match at Lord's against England, the match was also marred by a few on-field banter between few players. Things got a bit nasty when apparently a few Indian players blocked England pacer Ollie Robinson's passage during the high-octane Test match at Lord's.
If reports are to be believed, two Indian reserve players, who were seen carrying drinks, met Robinson while he was striding out to bat and blocked his way for few seconds, before letting him go in a not-so-appropriate way. According to a report in Guardian, the said incident between the two India players and Robinson lasted just a few seconds.
"As [Ollie] Robinson descends the pavilion steps, a couple of India players in tracksuits are coming back in the opposite direction, having just been out on the field delivering drinks. Robinson stops and waits for them to step aside. They do not step aside. Robinson waits. They wait. Eventually, after a fashion, they sort of awkwardly squeeze past each other. The whole encounter lasts barely a couple of seconds and yet as a motif for this bruising, absorbing final day it is hard to beat." The names of the two players are not revealed, and India has close to nine players in the reserve.
Ollie Robinson at the center of sledging
During the ninth-wicket stand between Jasprit Bumrah and Mohammed Shami, Robinson along with Jos Buttler, Mark Wood, and James Anderson were seen having a go at the Indian batters. While the umpires kept calming the players in the middle, India skipper Virat Kohli was motivated enough to come out all guns blazing during the fourth innings of the Lord's Test match.
His bowlers made sure to have a go at English batters and repeat the dose given by their bowlers to them. When India were batting, Robinson was constantly seen having a go at KL Rahul and Virat Kohli. Playing his third Test, the bowler was seen charged up all the time. Although the allegations of two Indian players blocking Robinson's path on day five at Lord's is not official, expect some banters in the remainder of the Tests between England and India.