Ready to play alongside the best players of this generation: Siddhesh Lad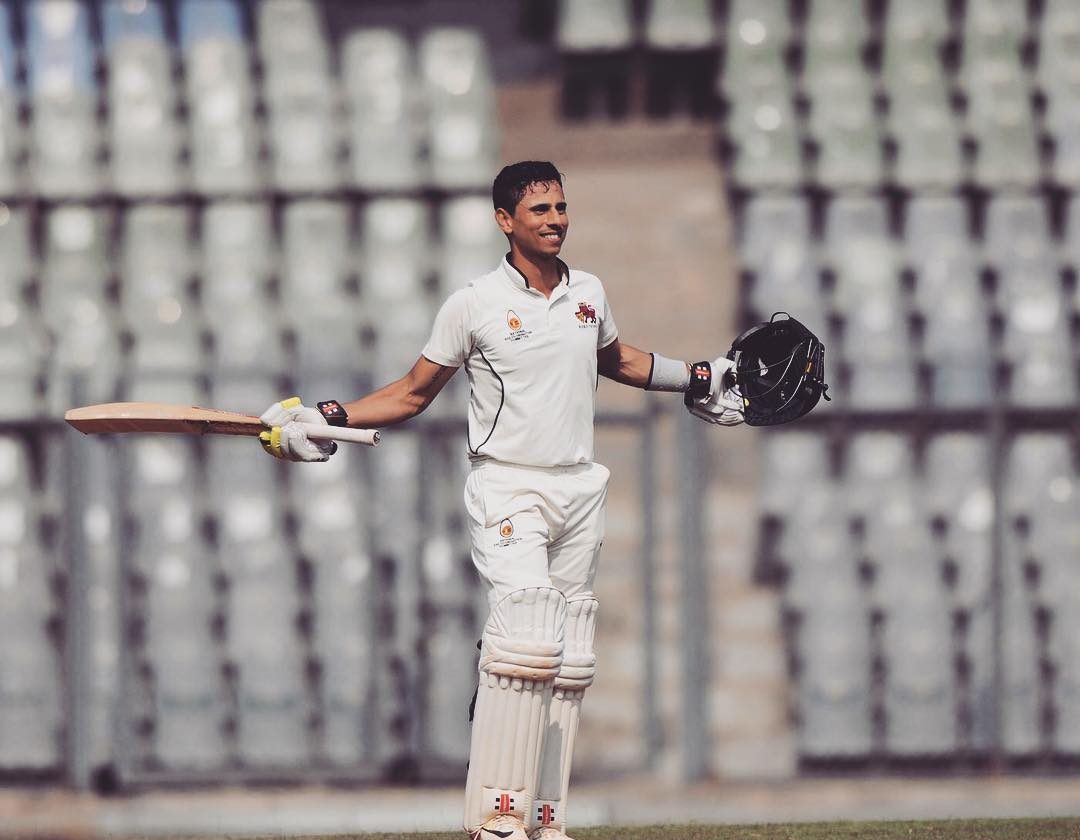 From the bylanes of Borivali to the top order of the Mumbai Indians and beyond, Siddhesh Lad has come a long way in his cricketing sojourn. Mumbai cricket's 'crisis man' has had an eventful 2019 so far, debuting for Mumbai Indians in the IPL after a long wait and then going to play for India A. We caught up with him in an exclusive chat to know more about this usually reserved, shy Mumbai 'lad'.
Here are the excerpts from his interview:
How do you view your IPL journey?
Being a part of the most prolific team currently in the IPL league is definitely an honour. Sharing the dressing room with one of the best players of the Indian cricket team and other countries has taught me so much about improving as a player overall. Mumbai Indians is a great team all through, and I am very happy with the way things have panned out for the team.
You have been associated with MI for a long time but got your shot after a big wait? What are your plans for the next season? Will we see you with MI or any other franchise?
I am extremely pleased with my association with the Mumbai Indians, the faith that they have shown in me through all the seasons is very encouraging for me. Yes, I got a chance after a long wait but if you look at the team and the playing 11, they are extremely well-set players that have proven time and again for the team. Mumbai Indians is not a team that believes in making many changes through the season and have big match players in the side. As far as being with the MI goes, I would be happy to continue with the franchise, it has helped shape my game in so many ways. I would do my duty as a team player with any franchise that I get an opportunity to be a part of.
How much planning does Rohit Sharma have before selecting a playing XI for a match?
Rohit Sharma is an exceptional captain and backs the team that has been chosen every single match. Like I mentioned, there are not many changes that go through the playing XI of the Mumbai Indians. It's all about sticking to the strengths of the players and understanding what the team playing against you has to offer. He completely believes in his team and lets them execute to the best of their abilities.
How has T20 Mumbai league affected your career?
Captaining and playing for the Shivaji Park Lions has given me more confidence and an opportunity to be more expressive with my game. Shivaji Park Lions round up the best local talent and gives them a platform to showcase their game.
From the Mumbai Ranji Team to now being selected for India – how do you rate your chances of playing for the senior team?
It is always difficult to be playing for the senior team but I believe that if I continue playing the way I am and if things fall into place, I would definitely be up for the challenge of playing alongside the best players of this generation.
How do you adapt your game for the different formats of the sport? How tough is it?
It is very important to be mentally strong and to understand the situation of what the team needs. The formats range through a wide spectrum but at the end of the day, you have to keep in mind the role that you have to play within the team. Back-to-back tournaments make it tougher to shuffle around formats but if you know what is expected of you then it is not very difficult to keep your head down and play well.
You have shared the dressing room with the likes of Sachin Tendulkar, Wasim Jaffer and Ajinkya Rahane since the start of your career. How nervous were you being in the company of such big names as a youngster? How did you prove yourself?
When you have names as big as that, the first thought is never to prove yourself amongst them but to learn as much as you can. I have always learnt to be extremely hard working and to absorb as much as I can by everyone that I have shared the dressing room with. At the end of the day, if you play well and if you do what you have to do, that is good enough to keep your place in the team.
Mumbai have had a tough time in their domestic campaign in the past four seasons. What are the plans to bring about a turnaround?
We had been dominating the years before that and because of the benchmark that the team has set, this is being seen as a slump. But that is just how it goes, you win some and you lose some. Every team is working extremely hard in the domestic campaign. We look forward to turning it around in the upcoming season, we just have to believe in the game we play and individually do the best we can for the team.
What are your hobbies apart from cricket?
We rarely get time off from training and travelling for the matches. But whenever I have a little free time, I like to meet my friends and spend time with my family. Apart from that, I like football.