Ravindra Jadeja: Does the all-rounder in splendid batting form deserves a promotion?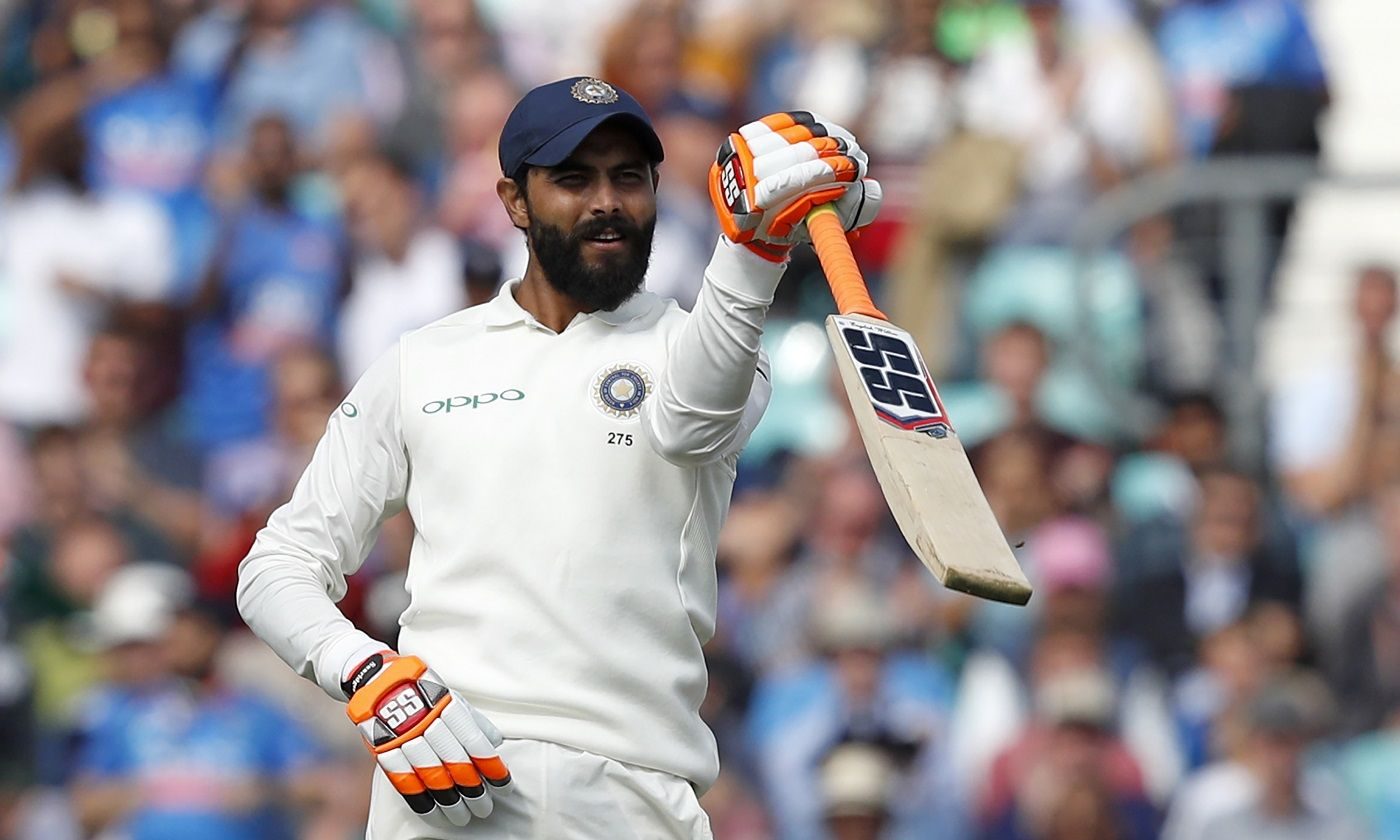 Ravindra Jadeja has seen a tremendous rise in his stocks over the past couple of years. He has worked hard on his batting and with performances at no. 7 proven to be someone who can be trusted in even overseas conditions. Since the start of 2018, the Saurashtra all-rounder averages about 50 in Test cricket with the bat. Given his exploits with the bat, the question arises if he can be trusted to play anywhere above no. 7 in the Indian current batting order?
When Jadeja first made an impression in world cricket through the U-19 World Cup and the inaugural season of the IPL, he was perceived as more of a batting all-rounder. In fact, in IPL 2008, he only bowled 13 balls in his 14 games. But, he played a handful of matches for the Indian ODI team initially because he could offer something with the ball regularly. International cricket made him a frontline bowler.
At the domestic level, he was batting as high as no. 5 for Saurashtra in Ranji Trophy. But, because he would go on to take a truckload of wickets, he was selected in the Indian Test team for his bowling. Interestingly though, before he made his Test debut, he already had three scores of 300 plus in first-class cricket. But, his technique was not suited to be batting in India's middle-order in away Tests. But, after years of working hard on it, it is now safe to say that he looks more secure as a batter than ever.
Promoting him higher up the order has two massive consequences. One, where do you send him? India have previously played him at no. 6 in home conditions. In 2019, he batted at no. 6 five times, scoring, 30*, 91, 51, 60* and 12. But, the thing about these knocks was that Rishabh Pant wasn't in the XI. Since the coming of age of the wicketkeeper-batsman, there has been nothing that has suggested that Pant shouldn't bat at no. 6. There is no point in dropping him down at no. 7, only to replace him with Jadeja. And anywhere above no. 5 looks highly unlikely, given the Indian batting order's current composition.
All-round abilities
Another consequence is the workload. Jadeja is an all-rounder and has a huge role to play as a bowler when he plays. He has 221 wickets at 24.85 in Test cricket, which is a phenomenal record. This also implies that he would be having a lot of workload by just bowling in Test matches.
Now, imagine a player who is in the thick of things in all four innings of a Test match in five days. That's a massive amount of pressure and stress, both the mind and the body of the player will have. You can argue by saying that Shakib Al Hasan does that for Bangladesh. But, that is only because they are not blessed with a ton of batsmen nor do they have a genius like Ravichandran Ashwin to help soak up the pressure of bowling.
But, there is obviously a temptation to have someone like Jadeja batting higher up the order. He averages about 47 in first-class cricket which is as good as any other batter waiting in the ranks. Jadeja has every bit of talent to bat at no. 6, but maybe it is better for now that India makes the most out of him batting at no. 7. There is no one in the world who has better batting numbers at that position in recent times. India could make the most out of his batting in a particular situation but having a secured and solid batter like him at no. 7 is almost gold.