Raina explains interesting similarities between Tendulkar and Messi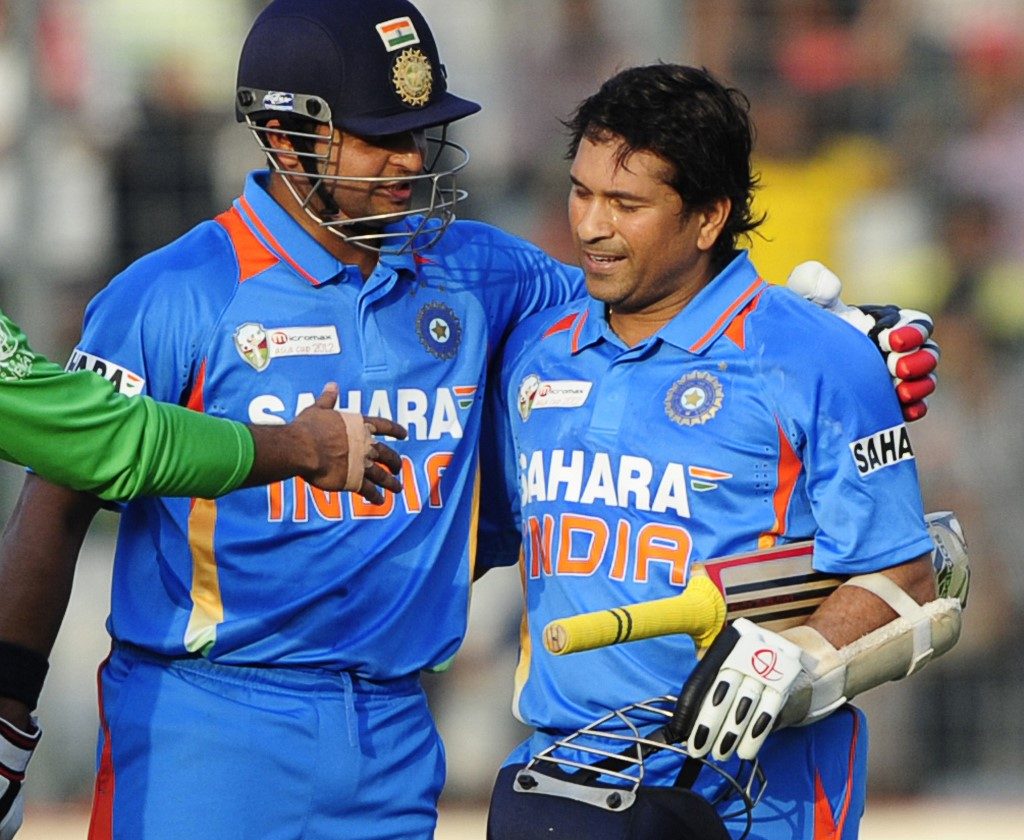 Perhaps, their jersey number (10) and legendary status isn't the only thing that cricket icon Sachin Tendulkar and football star Lionel Messi have in common. In a recent live chat with Khaleej Times on Facebook, India cricketer Suresh Raina explained some interesting similarities between the two greats.
Raina, who revealed he's a huge fan of the Argentinian footballer, went on to compare him with Tendulkar. The CSK batsman explained that both these legends have been extremely humble throughout their careers. Despite having achieved top rankings and all the success in the world, both Tendulkar and Messi have always had an air of humility around them. And that, according to Raina, is the hallmark of being a true sportsperson.
"I am a big fan of Messi. He is so down to earth, Both Sachin and Messi are very good when it comes to taking care of people around them because in sports you need to be really humble," said Raina.

"You may be the number one player in the world, but your legacy is very important, You need to show gratitude to everyone," he added.
Raina was part of the Indian team that lifted the trophy after 28 years, alongside Tendulkar who played his last World Cup. Incidentally, he was also part of Tendulkar's historic 100th international hundred that came a month later in an Asia Cup ODI against Bangladesh. Having played alongside the Master for years, Raina witnessed Tendulkar's highest of highs and lowest of lows from close quarters.
Earlier this year in February, the Master Blaster's iconic 2011 World Cup moment was crowned the 'sporting moment' of the decade at the Laureus Awards in Berlin, Germany.