Pretty harder to manage as a batter no matter who you are: Kyle Jamieson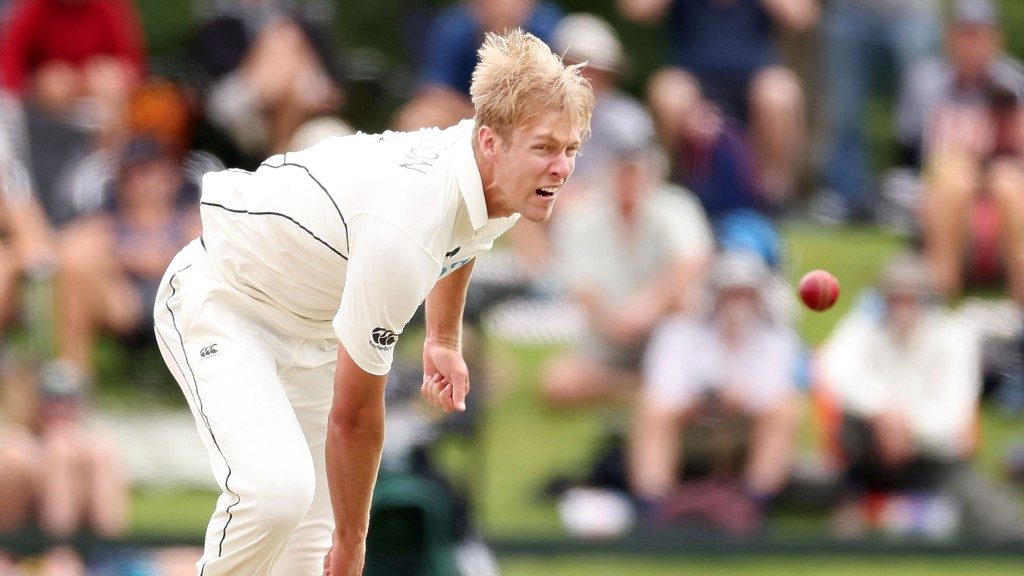 Day three of the ICC World Test Championship (WTC) Final began on an inauspicious note for India and Virat Kohli fans. With everyone tuned in to watch the 32-year-old bat and possibly witness his 71st century, cricket lovers across the world were anxious, nervous, and excited until Kyle Jamieson came and got the most prized scalp of the day to send the Indian skipper for 44.
Not only that, but the lanky pacer also sent maverick batter Rishabh Pant packing for just four runs and took his fifth five-wicket haul in just his ninth Test. He thus became the first pacer from New Zealand to get so many five-wicket hauls in his short Test career. It was the Kiwi pacer's spell that put the brakes on India's run-scoring and eventually they were bundled out for just 217.
Of all his five wickets, the wicket of Kohli was indeed one of the most special for Jamieson because there was the clarity of thought and a set method to dismiss his RCB skipper. The lanky pacer bowled a string of outswingers and then trapped him with a perfect inswinger. Even the DRS review couldn't save the Indian skipper as the dreaded three reds flashed on the big screen.
When Jamieson was asked about the dismissal and the planning to dismiss Kohli, he told that there was a pattern. "Oh, I guess yes. Maybe there is some sort of pattern and this we know talk about a huge amount, the one that I was able to get him (Kohli) today certainly seamed back a little bit."

"And that was pretty hard to control as a bowler and pretty harder to manage as a batter no matter who you are. So I don't think it is necessarily just for him (Kohli)," Jamieson said at the virtual post-day press conference.
Virat Kohli's wicket was one of the key scalps, reckons Kyle Jamieson
Jamieson also further explained how Kohli's wicket was one of the most important scalps in the context of the game. After the departure of the Indian skipper, India could get only 71 runs.
"Yeah, obviously he (Kohli) is a massive part of their team and pretty big wicket to get, so to get him pretty early morning, was I guess was nice and pleasing and pretty crucial for how the day followed," added the right-arm pacer.