Playing surfaces the root cause of Test cricket's falling standards: Sachin Tendulkar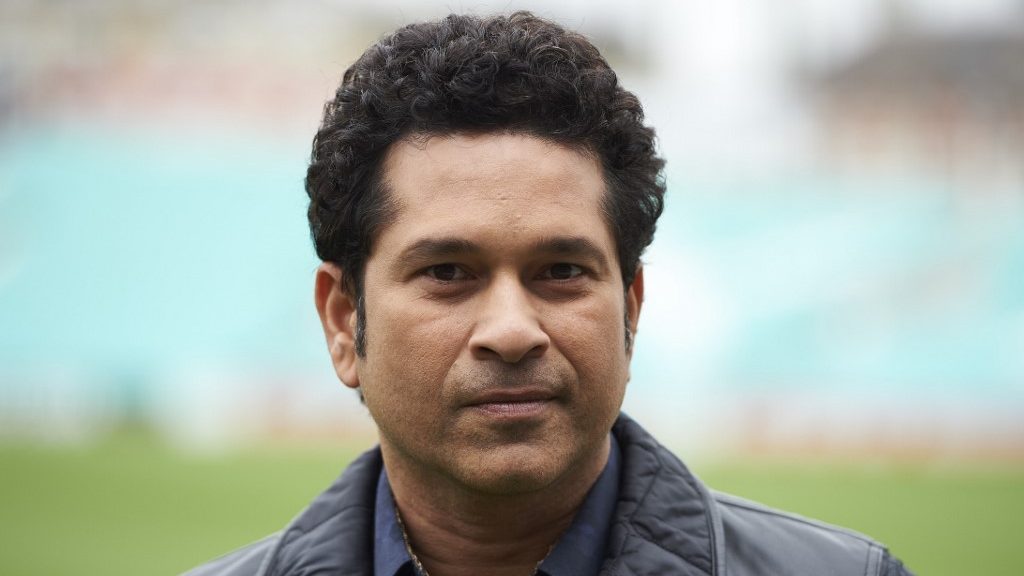 Former India captain Sachin Tendulkar has said that the standard of Test cricket has fallen considerably of late, primarily due to the quality of pitches that are being provided. The Master Blaster, who played 200 Test matches for India over 24 glorious years, feels the quality of fast bowling could be better.
In an interview with PTI, Tendulkar expressed his genuine concerns over the deteriorating health of cricket's traditional five-day format. Some of the most iconic, fierce rivalries between batsmen and bowlers that cricket fans once looked forward to no longer exist, said Tendulkar while analysing the game's evolution since he made his international debut.
"The standard of cricket has gone down which is not great news for Test cricket. The standard needs to go up and for that, I would again say that the root cause is the playing surfaces."

"I think it has also got to do with the kind of pitches that are provided. If we provide fair pitches where fast bowlers, as well as spinners get help, then the balance between bat and ball will be restored," said Tendulkar when asked if the competitiveness of Test cricket is restricted only to India, Australia and England. 
Tendulkar also believes that the quality of pitches provided in this year's Ashes in England were far superior as compared to the rest.
"I feel this year's Ashes had some of the best Test pitches in recent times. Magnificent I would say. The only time they moved to Old Trafford, you saw that Test wasn't as exciting as the ones at the Headingley, or the Lord's Test or for that matter even the one at the Oval. I thought those Test matches were exciting," he added.
IPL as the criteria for selection
As someone who has journeyed from the realms of Test cricket to the generation of T20 stardom, Tendulkar believes that the IPL cannot be considered as the benchmark for national selection.
"I think if somebody has done well in the IPL, then he is fit to represent India in T20 Internationals. It is absolutely fair. But if somebody does well in the IPL and because of that performance he is picked for Tests and even ODIs, I think there would be a question mark."
"I don't support that unless there is an exceptional talent, who can be good across formats. Jasprit Bumrah is one example. Otherwise normal players, if they do well in IPL, that performance should only be considered for T20 formats."
Best innings & fondest rivalry
In his prime, Tendulkar was involved in quite a few rivalries against some of the best bowlers in the world. One such face-off was against Australian spin legend Shane Warne. Recalling his epic on-field battle with the Aussie, Tendulkar shed light on how he prepared to face Warne in the 1998 series that went on to become a part of India's cricketing folklore.
"The series was built up as Tendulkar vs Warne battle. Somehow, I knew Warne would come round the wicket in that series. My homework started by getting Mumbai teammates — (leg-spinner) Sairaj Bahutule and (left-arm spinner) Nilesh Kulkarni at the nets."
While his fans may go ga-ga over some of Tendulkar's most popular knocks across formats, it was the hundred at Perth in 1991 that made him realise that he was ready for the big league.
"I have never liked comparisons but if you ask me, that century at Perth on that track made me realise that I was ready to play any attack on any surface. It was like I announced my arrival at the international stage," he said.
"Having said that, the Chennai hundred against Pakistan (1999), when I was battling back-pain or not hitting a cover drive during my double hundred in Sydney (2004) or those couple of spells against Dale Steyn in Cape Town in 2011, had their own beauty and challenges," he added.
Miss the 'temple'
Tendulkar remains one of the very few cricketers in the world to have played alongside as many as five generations of players throughout his career. Having shared the dressing room with legends like Dilip Vengsarkar and Kapil Dev, contemporaries like Sourav Ganguly and Rahul Dravid, immediate juniors like Yuvraj Singh and Zaheer Khan, and then the youngest lot comprising of Virat Kohli and Rohit Sharma, Tendulkar said that the Indian dressing room was like a 'temple' and that he missed the celebrations and the laughter with his teammates.