On this day: Spin wizard Shane Warne makes a forgettable Test debut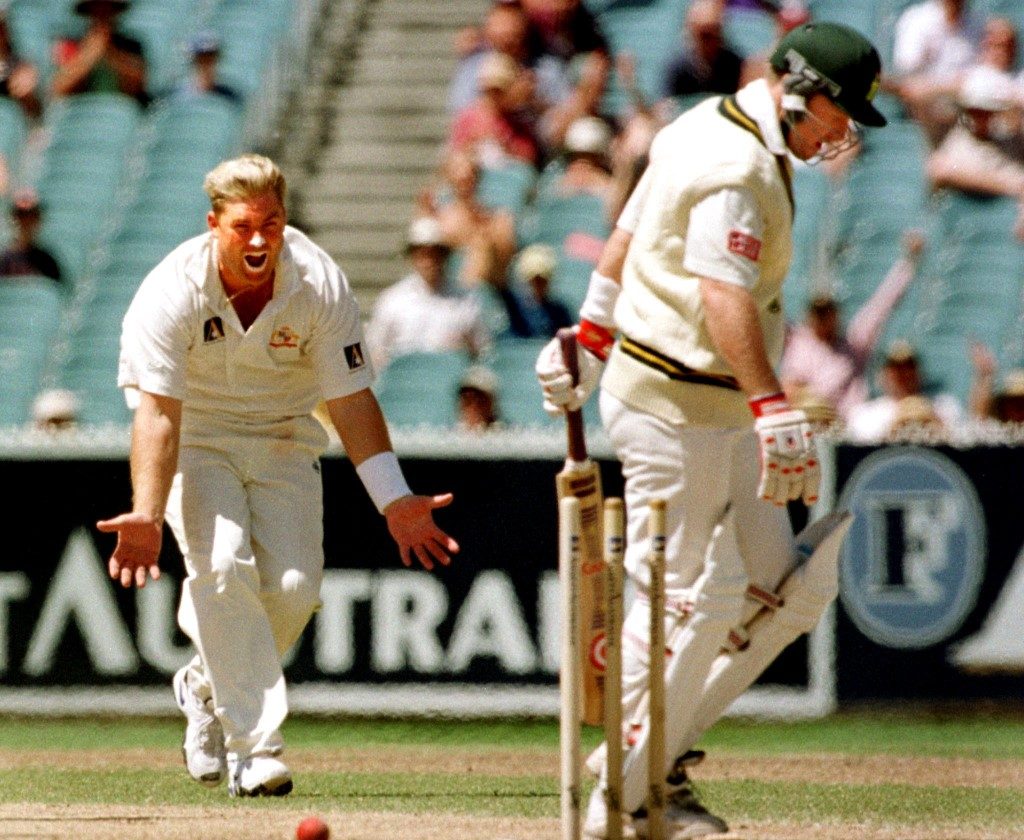 One of the greatest bowlers ever to play the game, Shane Warne, played his first match on this day in 1992 against India in Sydney. He finished with figures of 1/150, with his only wicket being that of Ravi Shastri, caught by Dean Jones for 206. It was the third match of the five-match series, which eventually ended in a draw. Warne didn't have much success in the fourth Test in Adelaide, where he recorded figures of 0/78, finishing the series with overall figures of 1/228 before he was dropped for the fifth Test.
With the lessons learned on his maiden tour, Warne honed his skills further, tweaked his bowling action, and went on to establish himself as the greatest leg-spin bowler in the history of the game. When he came into the scene as a chubby, blonde spinner, none would have thought that he would play a whopping 145 Test matches, picking up a record 708 wickets – the second-most in the format behind Sri Lankan Muttiah Muralitharan.
Debut of a Magician!!#OnThisDay in 1992, @ShaneWarne made his Test Debut for Australia at @SCG v India. He took just 1 wicket in his First Test but went on to take 708 Test Wickets (First to reach 600 & 700 Test Wickets milestone)#Legend pic.twitter.com/Qxn7ZWsErv

— Cricketopia (@CricketopiaCom) January 2, 2021
However, Warne redefined spin bowling, bringing a style of his own: slow bowling followed by a rushed-up walk up to the crease and a ripping action. Apart from generating incredible spin from the wickets, he was also extremely precise as a bowler. After the initial struggles, he proved that he was a quick learner and in the very next year rose drastically, even producing what is fondly termed the "ball of the century" to Mike Gatting in the Ashes.
A mind-boggling leg break that spun square from well outside leg to click the top of off stump even as the batsman offered no shot. Well, Gatting was only one of the hundreds to be bamboozled by Warne's bag of tricks. Over the years, the leggie excelled in both forms of the game and steadily kept adding new variations up his sleeve. Apart from Tests, Warne played 194 ODIs, picking up 293 wickets, since making his debut against New Zealand in 1993.
Even as he went on to become one of Australia's most potent bowling options, Warne had quite a few moments with the bat. He is the highest run-scorer (3154 runs from 199 Test innings) never to have scored a hundred. Despite not having an athletic body, he was as agile as any and was a brilliant fielder, especially in the slips, where he grabbed up half-chances as well.
Warne was known for his sharp cricketing acumen and quick thinking, and though he never got a chance to show his leadership skills by leading his country, his skill was evident in the Indian Premier League's maiden season, where he steered Rajasthan Royals to victory in 2008.