On this day: Sachin Tendulkar's epic 85 knocks Pakistan out of the World Cup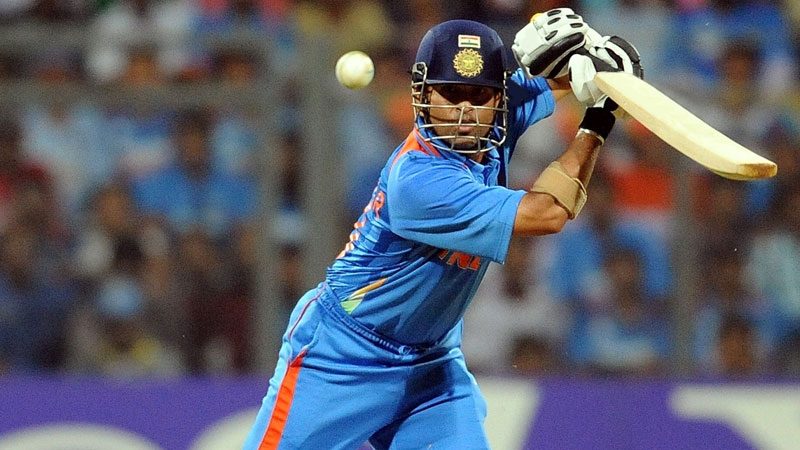 Exactly on this day, India rode on Sachin Tendulkar's classy knock of 85 to beat Pakistan in the semifinal of the 2011 World Cup in Mohali. It was Tendulkar's fifth World Cup and perhaps destiny wanted the most-decorated ODI batsman of all time to finally lay his hands on the elusive trophy.
In the high-voltage semi-final, MS Dhoni won the toss and decided to bat first. Virender Sehwag made his intentions clear by dispatching the third ball of the match from Umar Gul for a four. In the third over, Sehwag took Gul to the cleaners by hitting him for 5 fours. On the other end, Tendulkar was looking in good touch too as India raced away to 47 in just 5 overs. Wahab Riaz then gave Pakistan the much-needed breakthrough and checked the flow of runs by dismissing Sehwag for 38.
Sehwag's departure was soon followed by the odd phase when Tendulkar made the most of his fortune and scored 85. By the time Tendulkar returned to the pavilion, India were on a reasonably respectable 187 for five by the 37th over. Pakistan, however, rallied through Riaz to restrict India to 260 for 9. The left-arm pacer, who had already sent back Sehwag, Virat Kohli and Yuvraj Singh, claimed the wickets of Dhoni and Zaheer Khan as well to finish with a fine spell of 5 for 46.
When Dhoni departed in the 42nd over with the scoreboard reading 205 for 6, it looked like India would not touch the 250-run mark. However, Suresh Raina's unbeaten knock of 36 guided the team to a competitive total of 260.
India's total appeared disappointing after the kind of start they enjoyed from Sehwag and Tendulkar. However, Pakistan were under immense pressure and failed to combat it. Their batting style was unusually cautious and at no point did they launched an attack on the Indian bowling. Slowly and steadily, the Indian bowled tightened their grip on the game. All five Indian bowlers finished with two wickets each.
Pakistan's poor performance with the bat during the chase meant India beat the arch-rivals comfortably by 29 runs to extend their World Cup record against them to 5-0. Pakistan kept losing wickets at regular intervals and were eventually all out for 231.