On this day: Rohit Sharma's record-breaking double puts Sri Lanka in trouble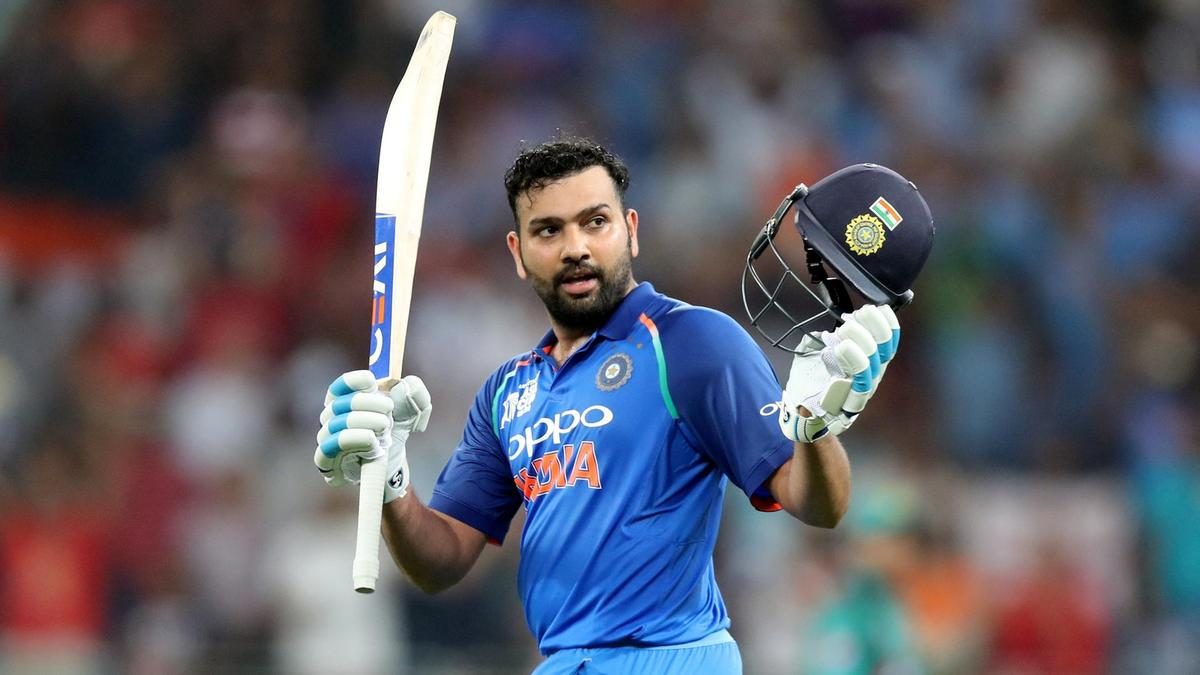 The year was 2014. Just about a year ago, Rohit Sharma had been promoted to the open the batting for India in ODIs. A tactical masterstroke from then captain MS Dhoni that would go on to revive Rohit's white-ball career forever. It was also the year that brought him about an unfortunate finger injury during the England series, which sidelined the batsman for two months.
Return from injury
Coming into the fourth ODI against Sri Lanka at Kolkata, India had already secured an unassailable lead of 3-0 in the five-match series. A fully recovered Rohit was set to return to action at his favourite scoring ground in India. Having witnessed his first IPL century in 2012, the crowd at Eden Gardens arrived with bated breath to witness yet another Rohit special. It wasn't just the Indian team that had found its mojo, it was Rohit himself who couldn't wait to go out and express himself freely.
For any player, a return from injury brings about its fair share of jitters. It was no different for Rohit, who got off to a watchful start as India opted to bat first. He even let Angelo Mathews take a surprising maiden over. But if there were any inhibitions that Rohit brought with him before the start of the innings, they were all demolished by the end of it.
Record-breaker Rohit
173 balls, 225 minutes, 33 fours and 9 sixes later, Rohit Sharma became the first-ever batsman in the world to have recorded two double hundreds in ODI cricket. Batting at a strike rate of 152.60, he also notched his personal best score of 264, which remains the highest individual score in ODIs to date. Such was the brutality of his innings that not a single corner of the ground was left untouched. Whether it was charging down the wicket for a biggie or going deep inside the crease for a late cut, there wasn't a single shot that didn't leave his willow.
The Sri Lankan bowlers though had no one to blame but themselves. They had two chances to get rid of Rohit, one of which was presented as early as in the fifth over of the innings. Shaminda Eranga forced Rohit to drive a widish length delivery that landed straight at third man as a sitter. The fielder, Thisara Perera tried catching the ball with his fingers pointed up, only to fluff it in the end. Sri Lanka could not believe their luck, and they wouldn't believe it in the 46th and 47th over – when Rohit was dropped again. He ultimately ended up getting out on the final delivery of the Indian innings in an attempt to hit the 10th six of his fiery innings, this time as a flat one over long-off.
If Rohit doesn't get out he will certainly get 250 today

— Mahendra Singh Dhoni (@msdhoni) November 13, 2014
A slow starter, a run machine later
What is even more noteworthy is the manner in which Rohit upped his ante throughout the entire knock. In his first 50 runs, he played as many as 39 dot balls and completed his fifty in 72 deliveries. A sharp contrast from how the remaining three fifties came up – 28, 25 and 26 balls respectively. By the time he racked up his 200, it was child's play. It only took him 15 balls to go from 200 to 250 – a definitive display of the manic zone he was batting in.
Tortured and traumatised on the field, Sri Lanka walked out to chase a mighty 405 but were already defeated by Rohit's herculean double ton in their minds. A clinical bowling performance by India ensured they were bundled out for 251 inside 44 overs, 13 short of Rohit's 264 alone.