On this day: The prince who ruled cricket – Birth of Ranji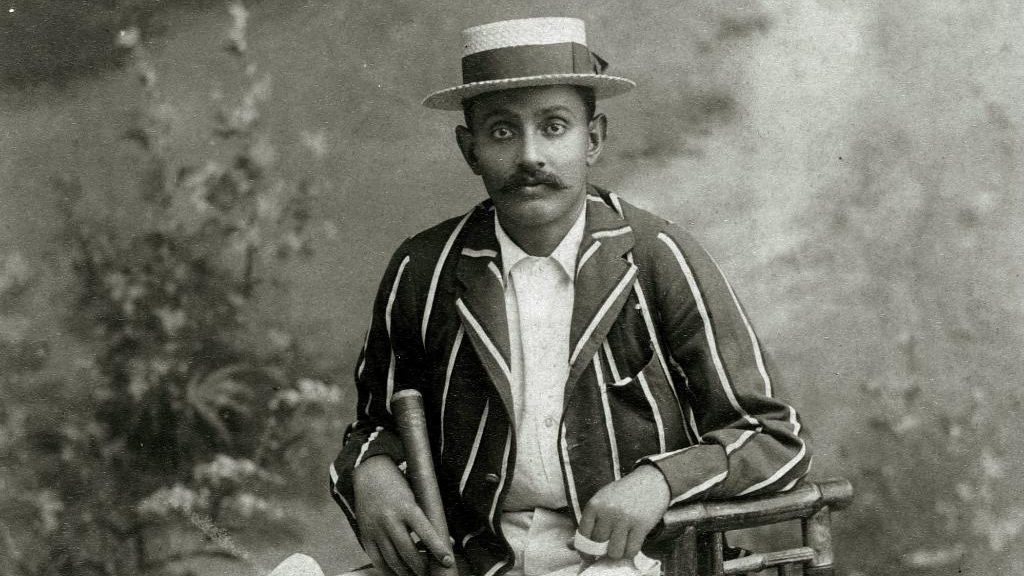 A fast bowler runs in to bowl. He targets the off-stump but strays from his line and pitches it on the leg stump instead. The batsman with his flourishing backlift clips the ball off his pads while using his wrists to rotate the bat face towards the leg side. A common shot in modern cricket but it did not exist in the 1890s. It was Kumar Shree Ranjitshinhji, born on 10th September 1872, who brought this novelty into cricket. Ranji was the first Indian-origin cricketer to play for England and he did so gloriously well.
Growing up
Born in Sarodar, a village in the state of Nawanagar in the western Indian province of Kathiawar, 'Prince' Ranjitsinhji was not born directly to the ruler, Vibhaji. The ruler adopted the son (Ranji) of a distant relative named Jiwansinhji. Although he was no more an heir, Ranji continued to receive princely education. Enrolled in the Rajkumar College, he trained under the coach Chester Macnaghten. In 1888, Ranji moved to England to study at Cambridge University.
First flashes of brilliance
At Cambridge, Ranji excelled in both tennis and cricket. However, enthralled by the tour match he saw Australia play in 1888, the Indian batsman decided to take up cricket more seriously. He enrolled in a local county cricket club and also started spending more time in refining his batting technique. A story goes that initially, Ranji used to back away from the ball. His coach, Daniel Hayward tied Ranji's right leg to the ground to stop this movement. This forced the batsman to score on the leg side, which until then was considered immoral. An improved Ranji started turning out for his university team and began scoring runs in heaps.
The heroic debut
1894 was a decisive year for Ranji. His uncle stopped sending allowance which forced the cricketer to earn his living. His friends C B Fry and Billy Murdoch helped him secure a deal with Sussex. After preparing thoroughly for the 1895 season, Ranji reaped great rewards. His tally of 1,775 runs at an average of 49.31 earned him fourth rank in the national averages. The success prompted enormous public support for his Test debut against the touring Australians in 1896.
With no independent selection committee, the task of selecting the final English playing XI rested with the county side that hosted the game. Lord Harris at Lord's denied handing a Test debut to the Indian price, whom he considered to be a 'bird of passage'. The Old Trafford committee thought differently and with permission from the Australian captain, Ranji played his first Test at Manchester in July 1896.
Ranji scored a fighting 62 in England's short response of 231 runs to Australia's 412. Following on, Ranji came out to bat after the fall of W G Grace. Despite the grim situation, the debutant stood tall. With a score of 154, he became only the second English cricketer to score a Test century on debut. First was Grace. Wisden notes the knock of 154 as "without exaggeration, be fairly described as marvellous."
Short-lived but a glorious career
The marvellous Test debut was followed by tons of runs in the first-class cricket. His most magnificent effort was against Yorkshire where Ranji scored two centuries in one day to save the match while following on. Till date, he is the only cricketer to score two first-class centuries in a single day. He ended up scoring 2,780 runs at 57.91 with 10 hundreds in the season, an English record at that time.
In the following year, Ranji excelled on the Australian tour despite battling illness and exhaustion. After twin tons against state teams, he scored 175 in his first Test match on the Australian soil. This turned out to be his final international century but he kept scoring a truckload of runs in county cricket.
Ranji played 12 Tests in his career with the last being in 1902 against Australia at Manchester. He finished with an average of 44.95 (989 runs) in an era where most averaged around thirty. In first-class cricket, he scored 24692 runs with an average of 56.37 which included 72 centuries. 1904 was his final successful first-class season. He did return in 1908, 1912 and 1920 but failed to find his magical touch.
Legacy
Using his English cricketing connections, Ranji ascended to the throne of Nawanagar in 1906. As a result, he was loyal to the Raj more than his Indian roots. He was an eccentric ruler. Ranji never supported the growth of Indian cricket and refused to take part in local matches and cricket administration. He considered himself English and passed on the same values to his nephew Duleepsinhji, who did not play for India despite an offer.
Ranjitsinhji died of heart failure on 2 April 1933 after a short illness. There is no denying that the batsman left a great impact on the game. Known as the 'Prince of a small state, king of a great game', he transformed the prevalent batting style and added beauty to the craft. The much-adored wristy batting of Indian batsmen dates back to Ranji. After his death, Maharaja of Patiala donated a trophy in Ranji's name. The BCCI started the Ranji Trophy in 1934 and is till date India's premier domestic competition.